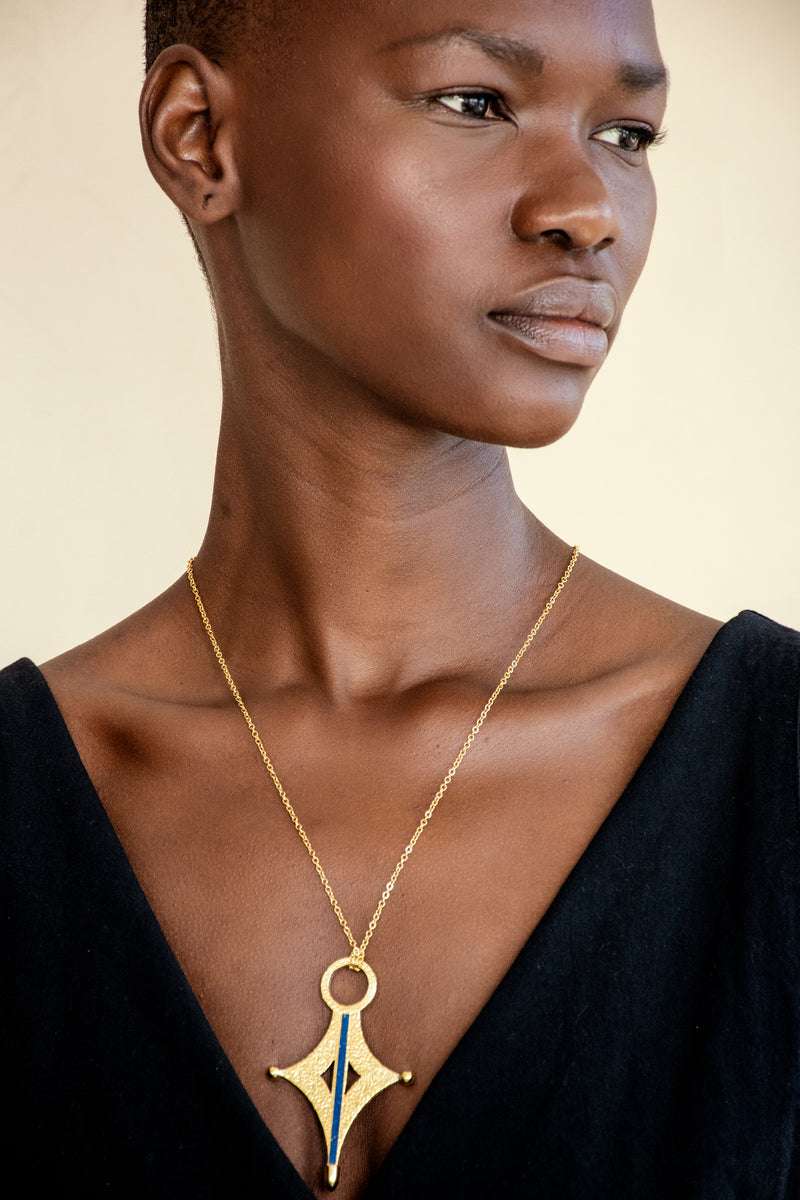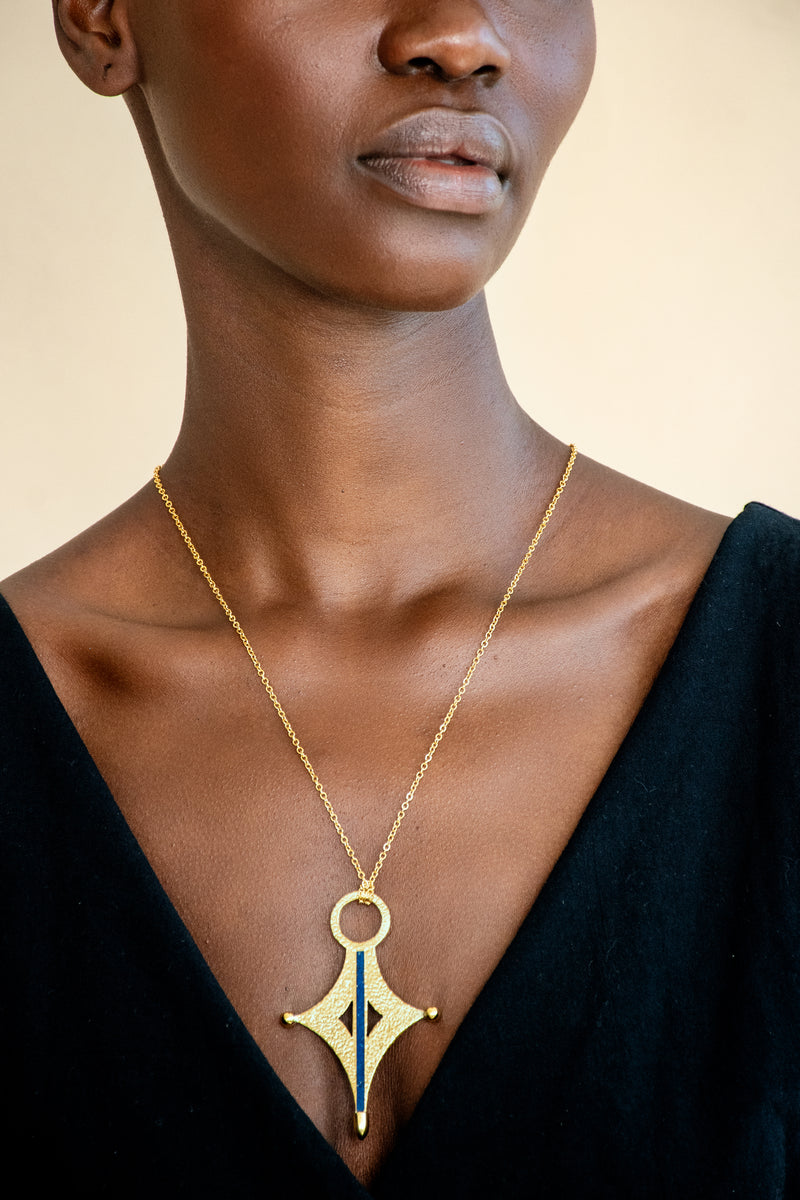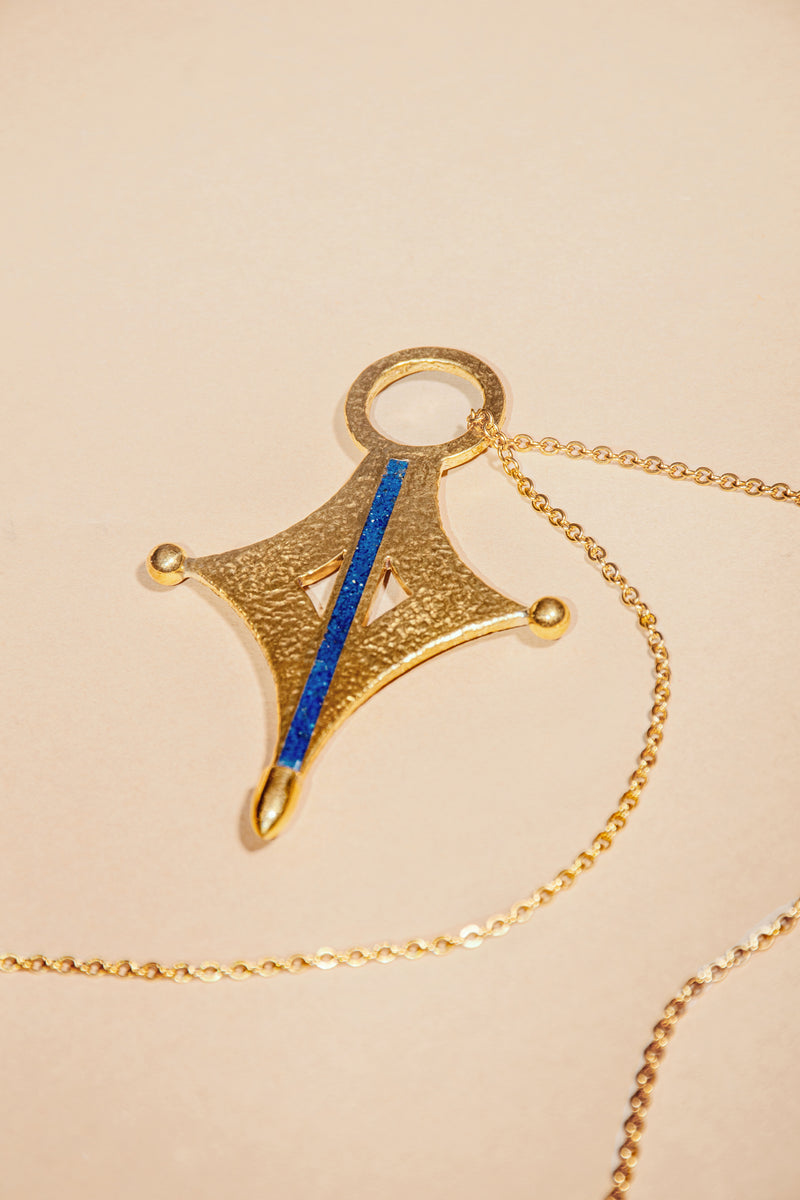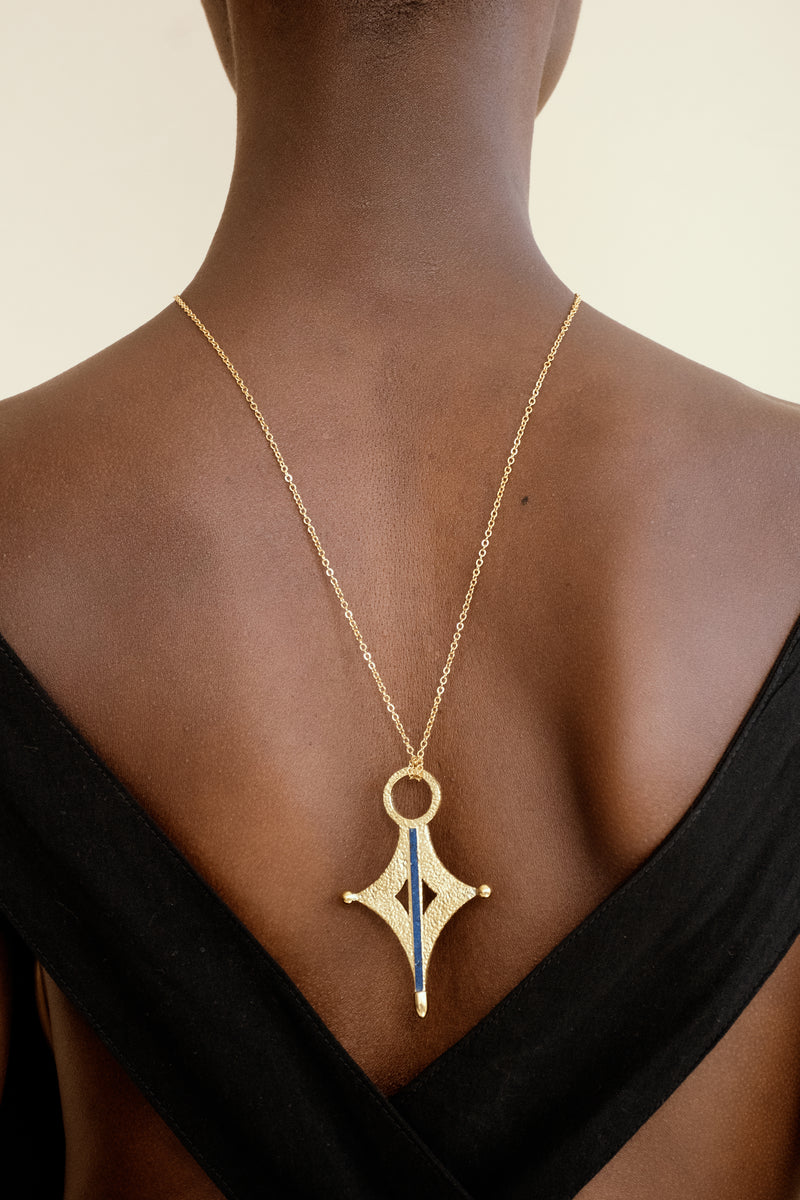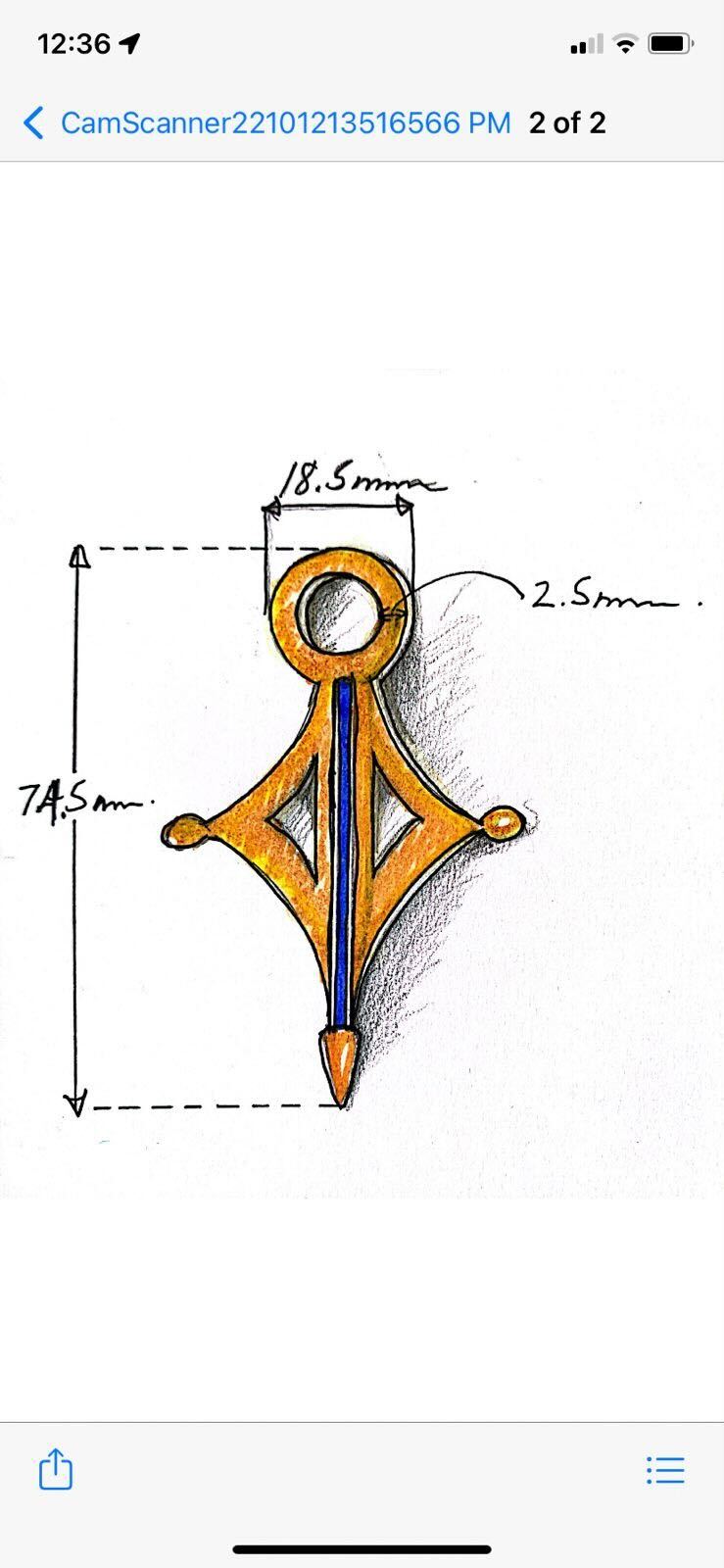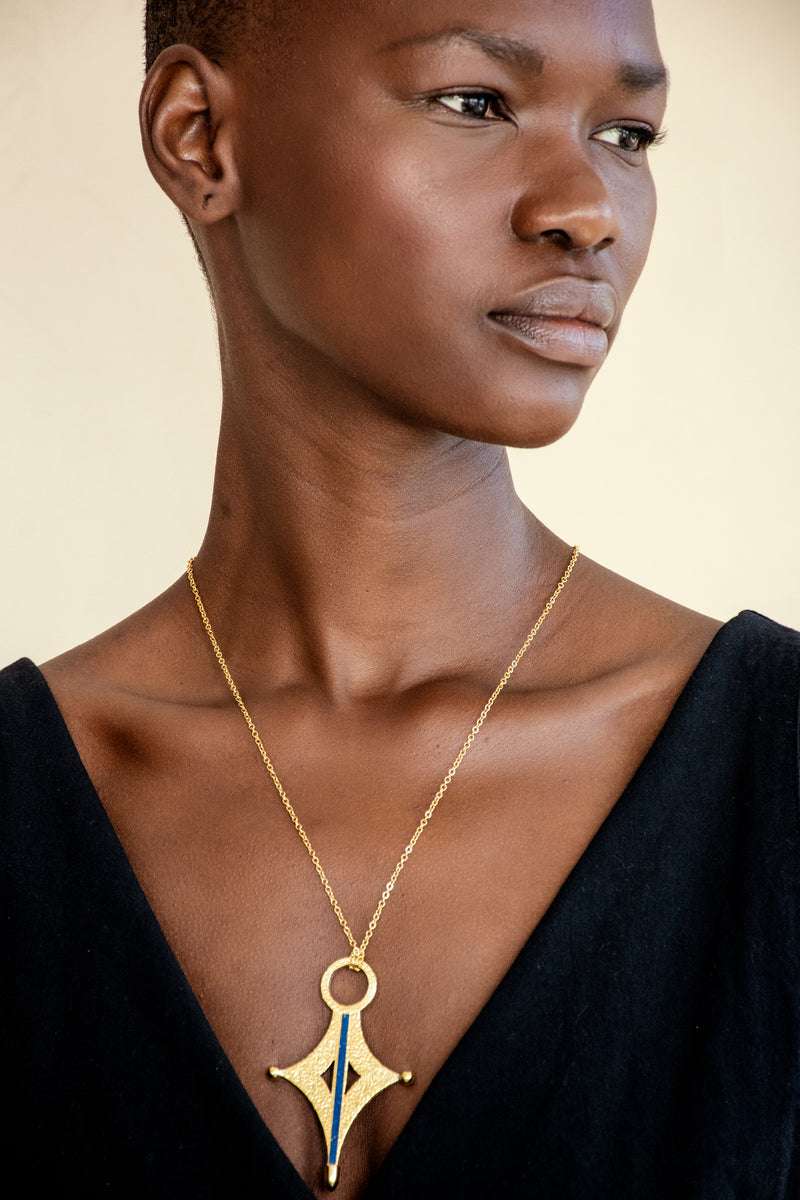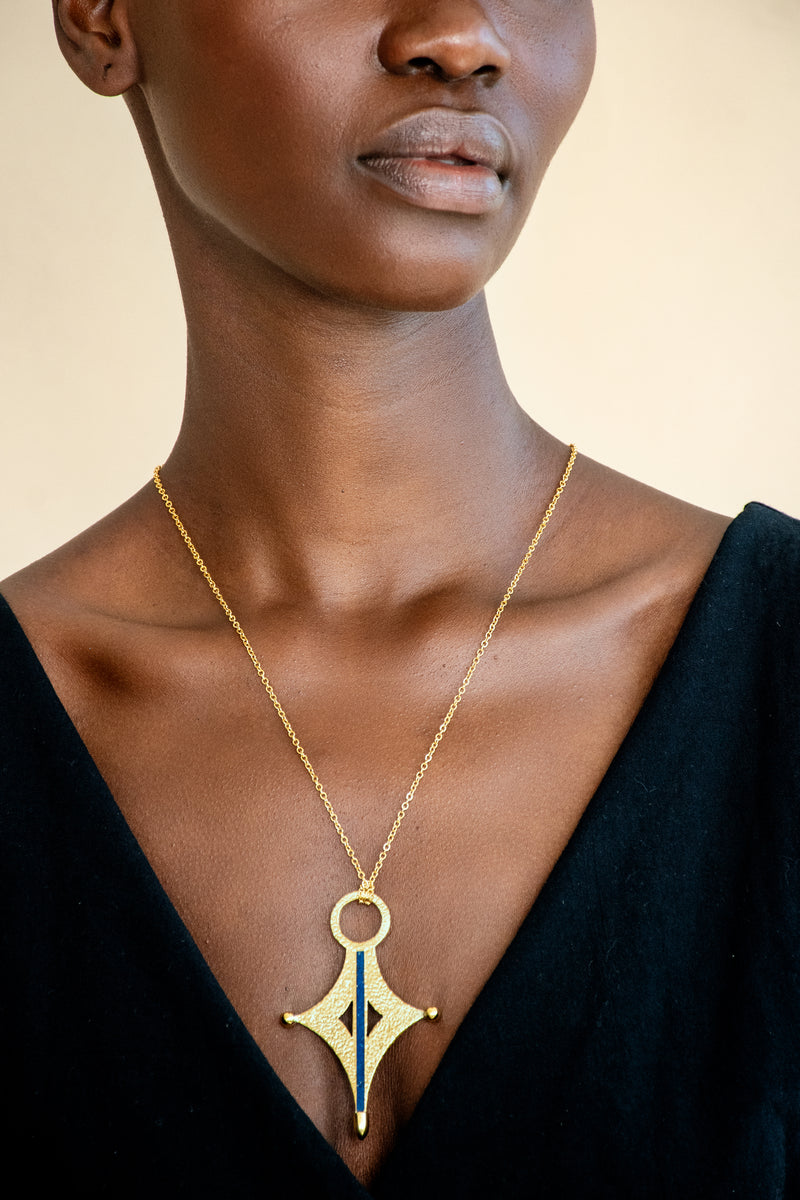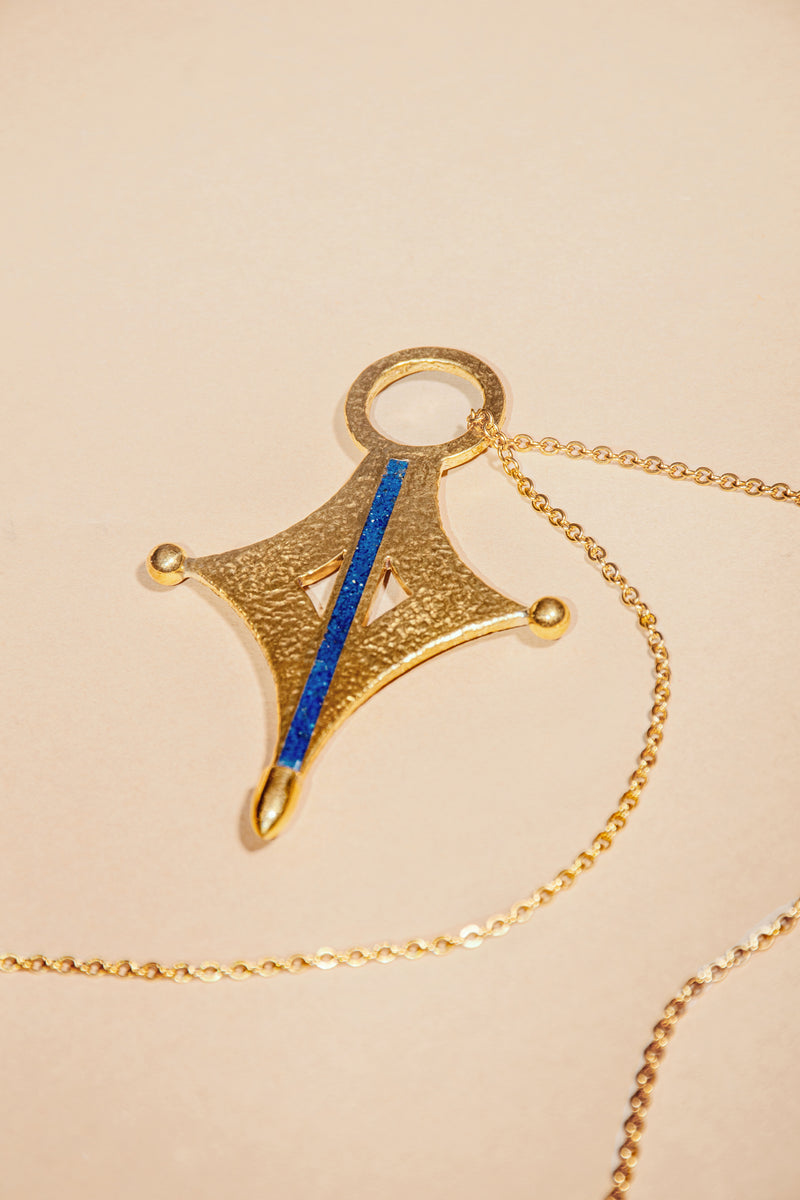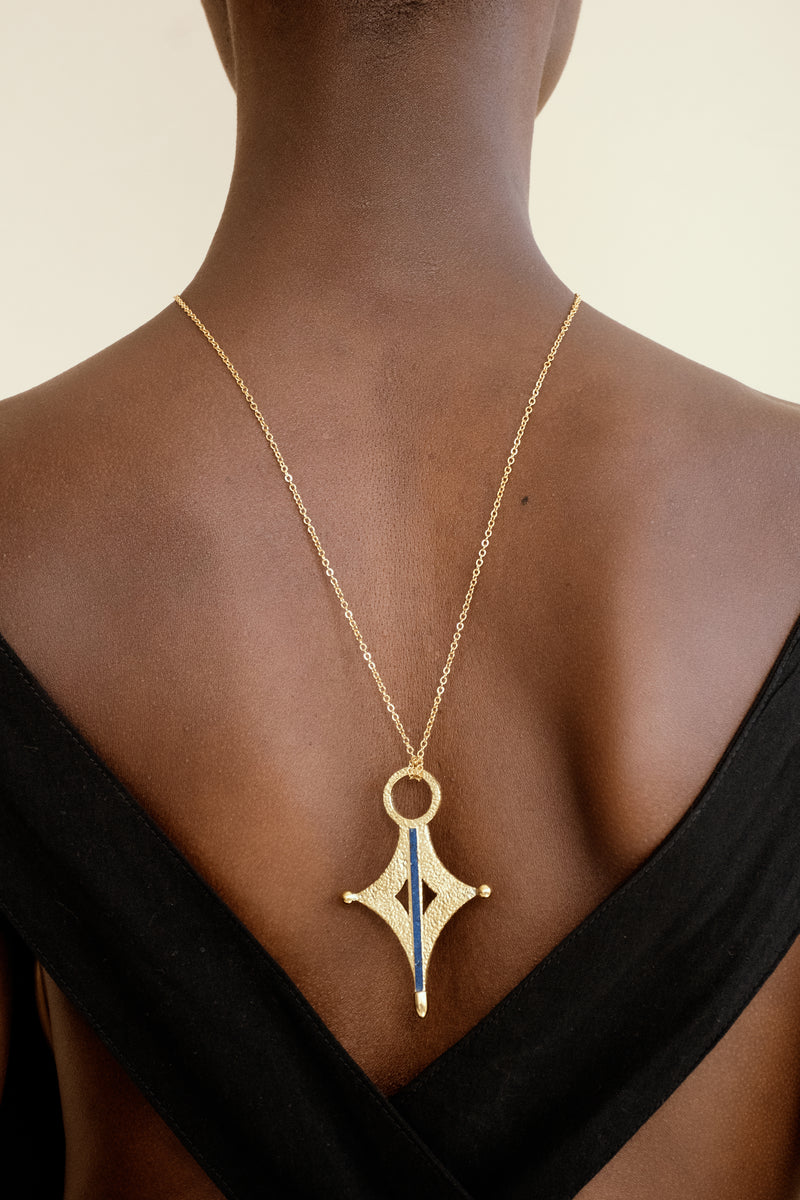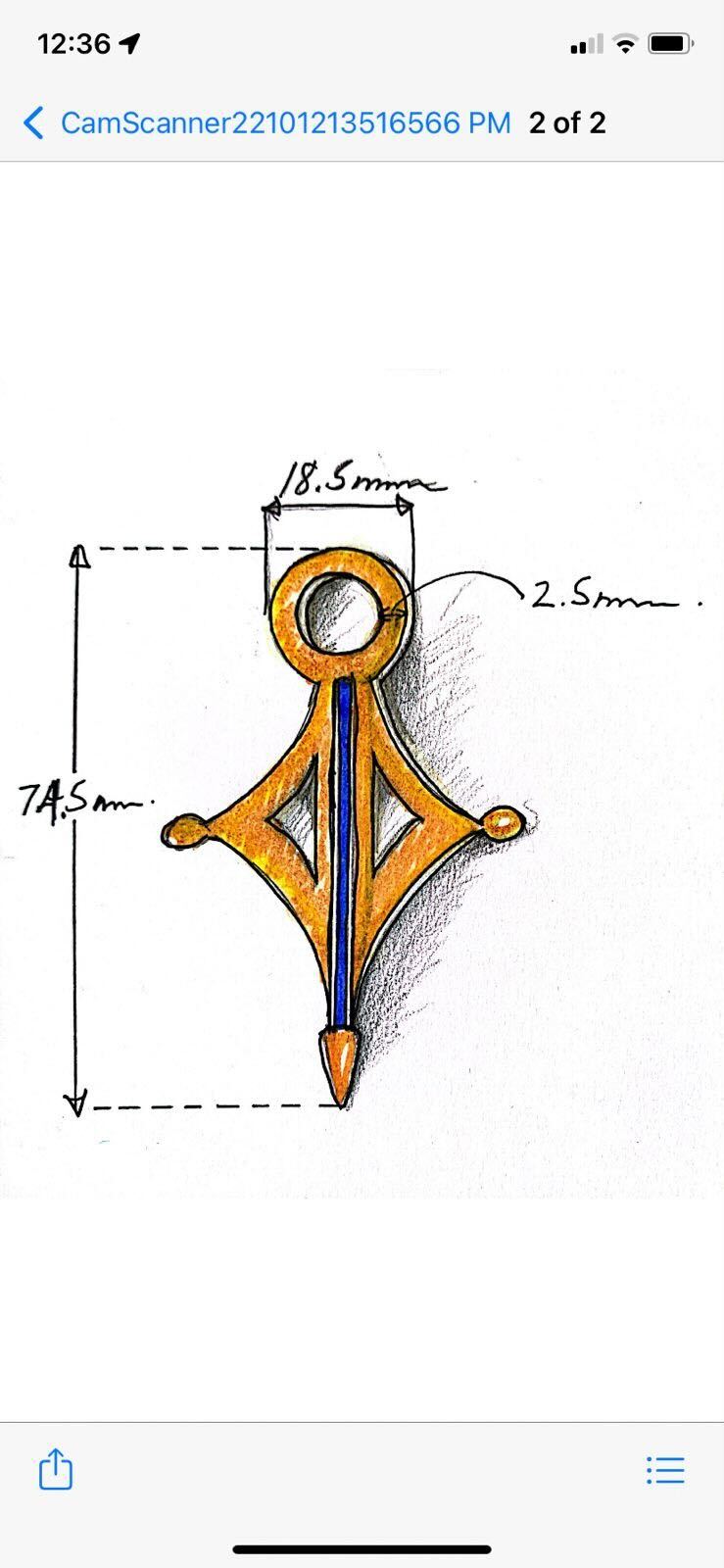 Tara Cross Pendant - Limited Edition
Ami Doshi Shah x mille collines - Tara collection
"They were the men and the women of the sand, of the wind, of the light, of the night. They appeared as if in a dream, at the crest of a dune, as if they were born of the cloudless' - J.M.G. Le Clézio
 Unveiling the exquisite 'Tara' cross pendant - a true masterpiece born from a remarkable collaboration between Ami Doshi and mille collines. Ami Doshi Shah, jeweler and applied artist based in Kenya, known for handcrafting sculptural jewelry out of locally-sourced materials in Nairobi. 
This luxurious pendant necklace is a our interpretation of the Tuareg Agadez cross as a tribute to the nomadic spirit of the Tuareg culture. Meticulously crafted in Kenya from brass, this pendant necklace promises to maintain its timeless beauty. At its core lies a captivating lapis lazuli and azurite inlay, a gemstone of striking blue, evoking endless tales of mystery and wonder.
Named "Tara" meaning " love" and spelled "ⵜⵔ" in the Tifinagh alphabet. This pendant necklace is a talisman of love and protection and a nod to the nomadic Tuareg culture.