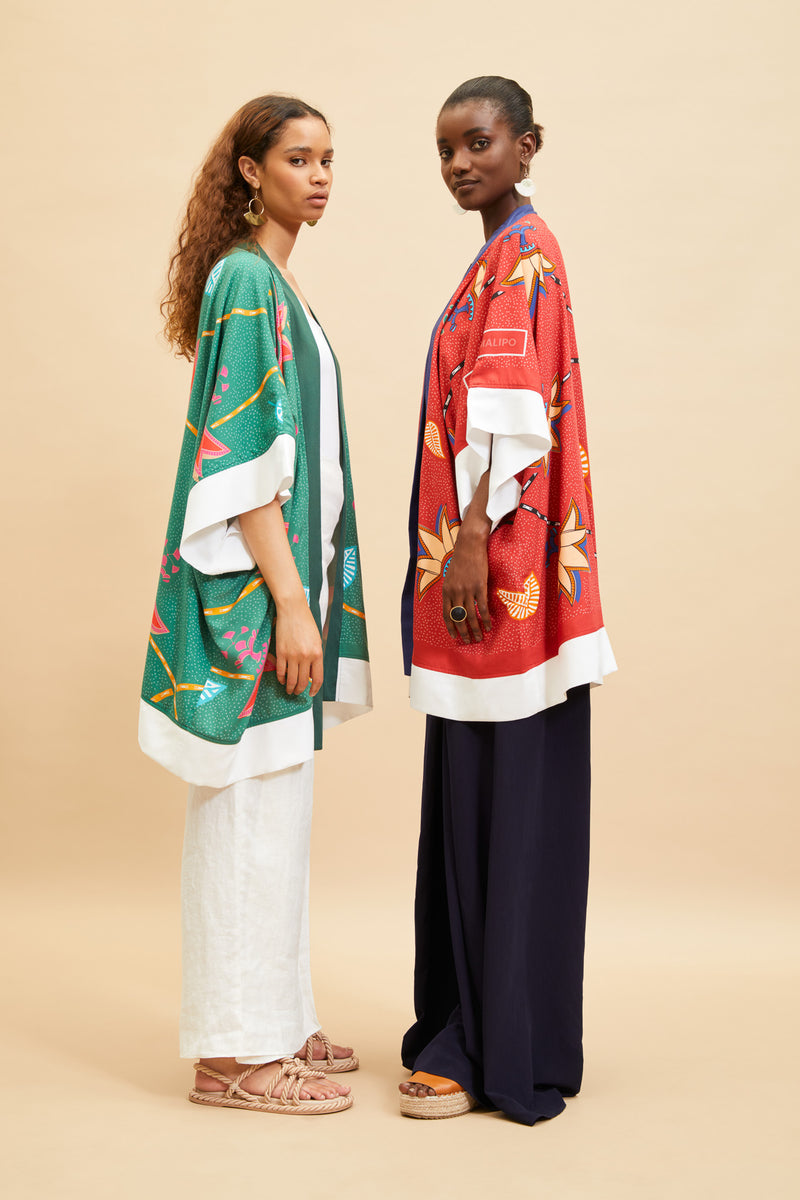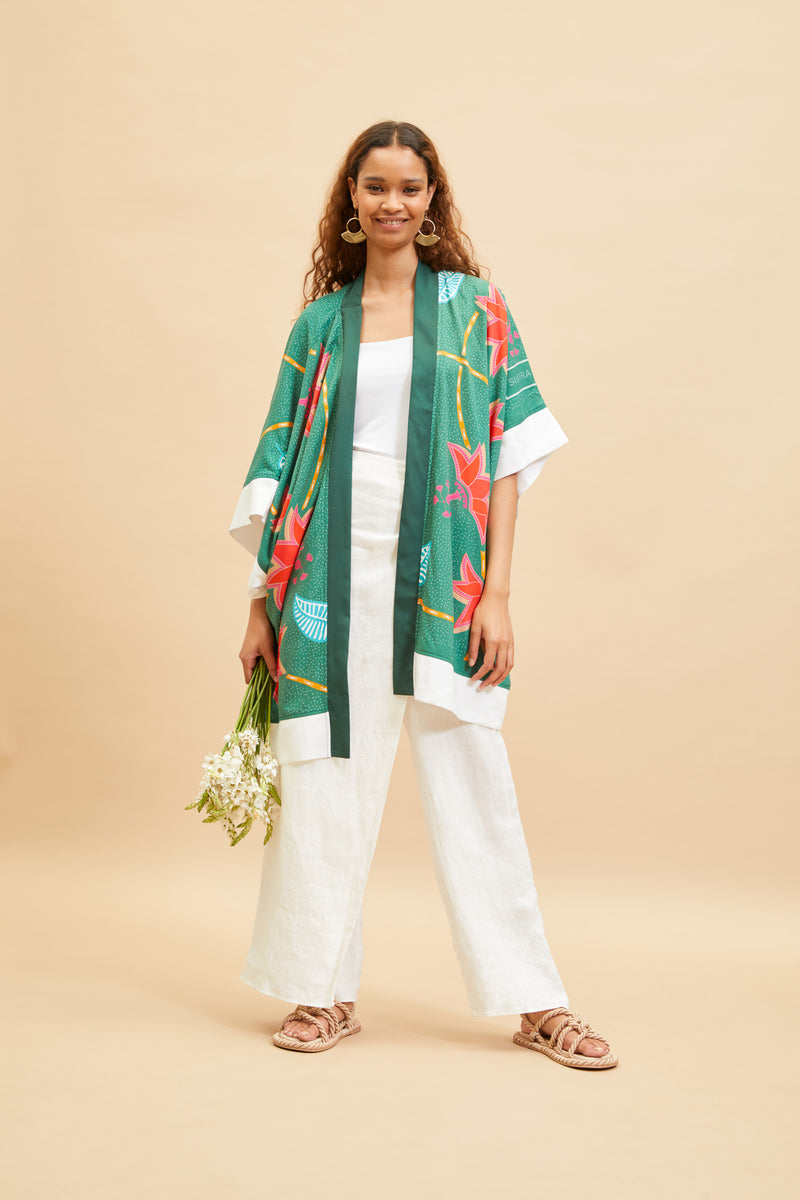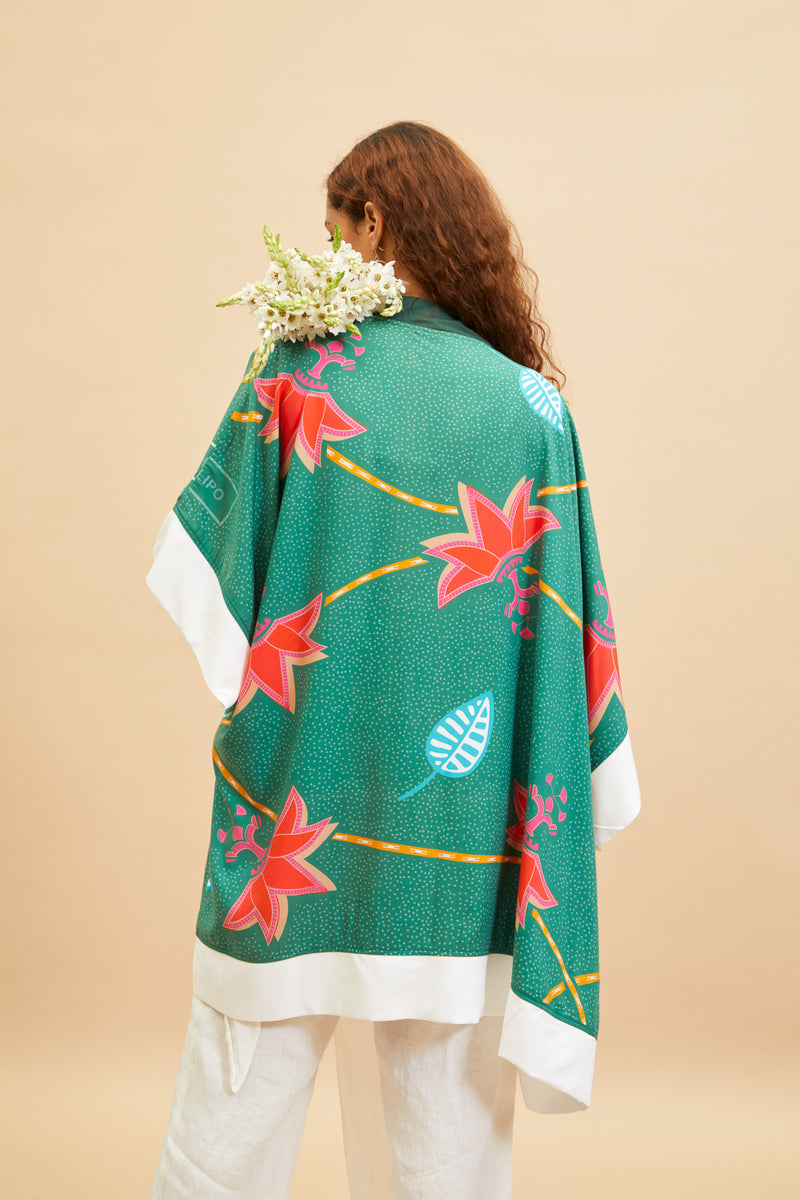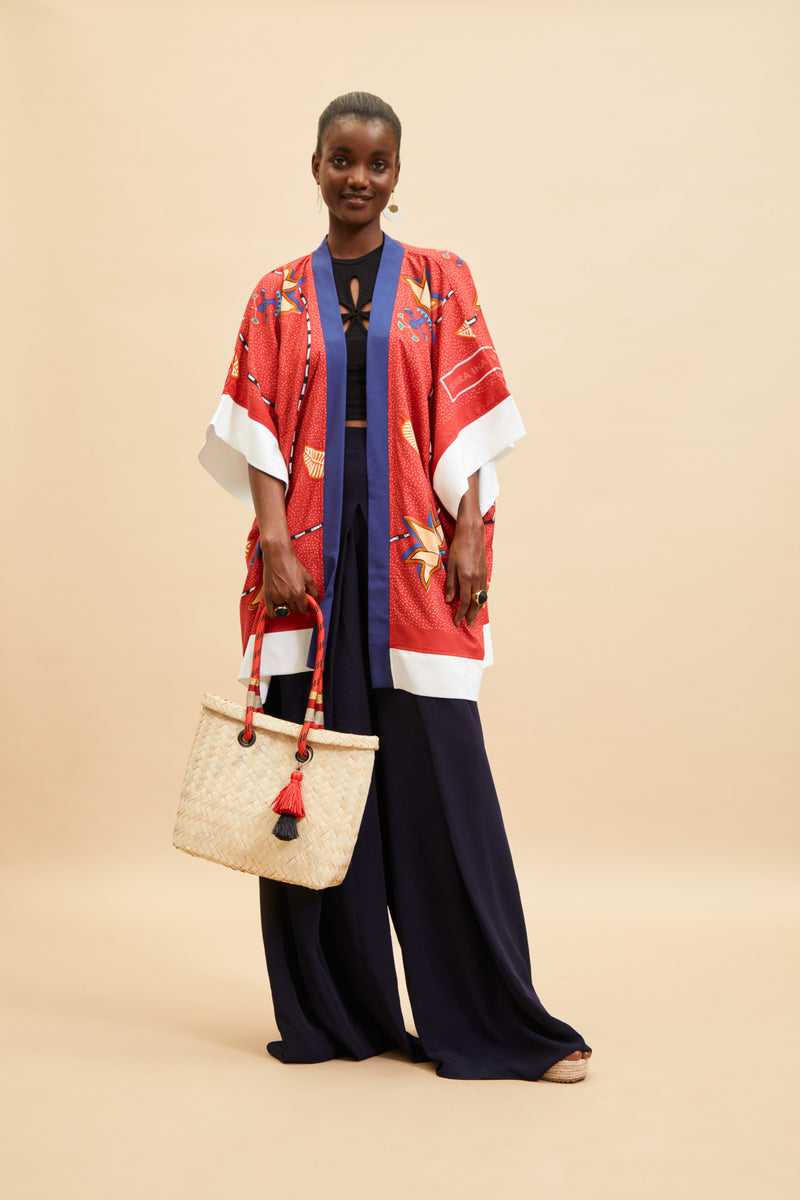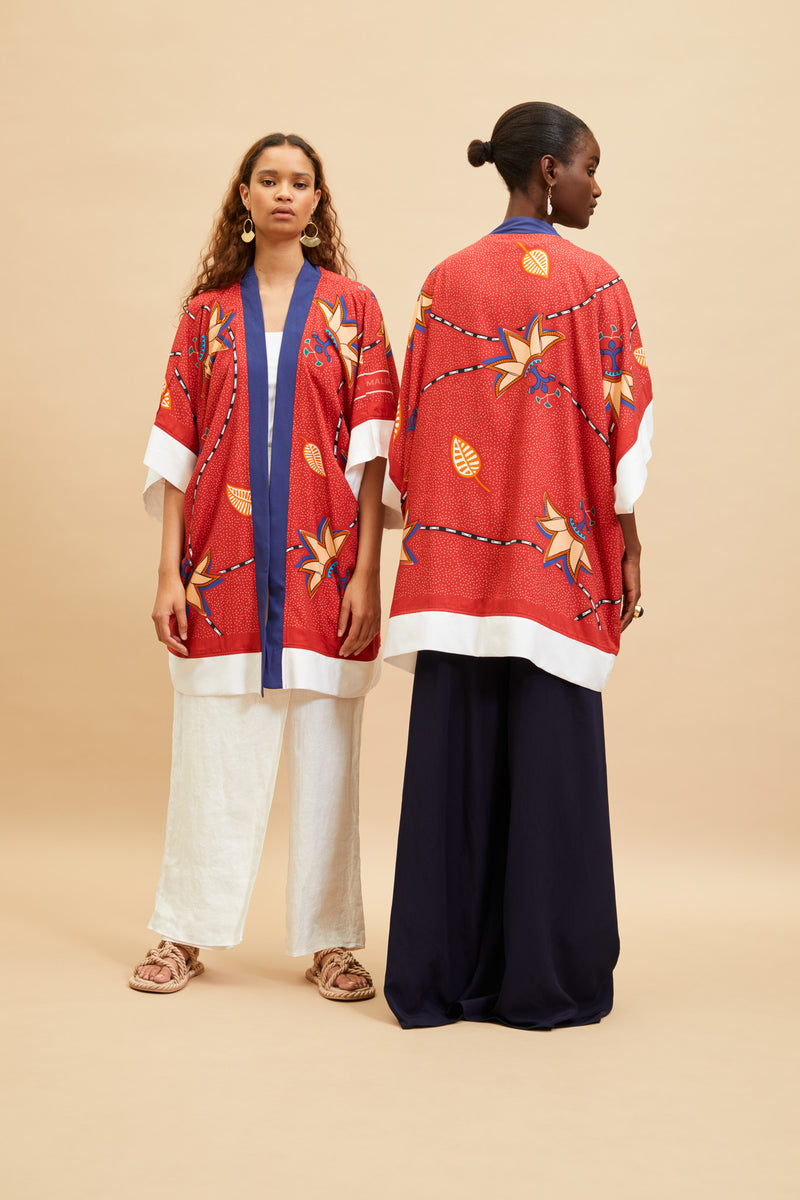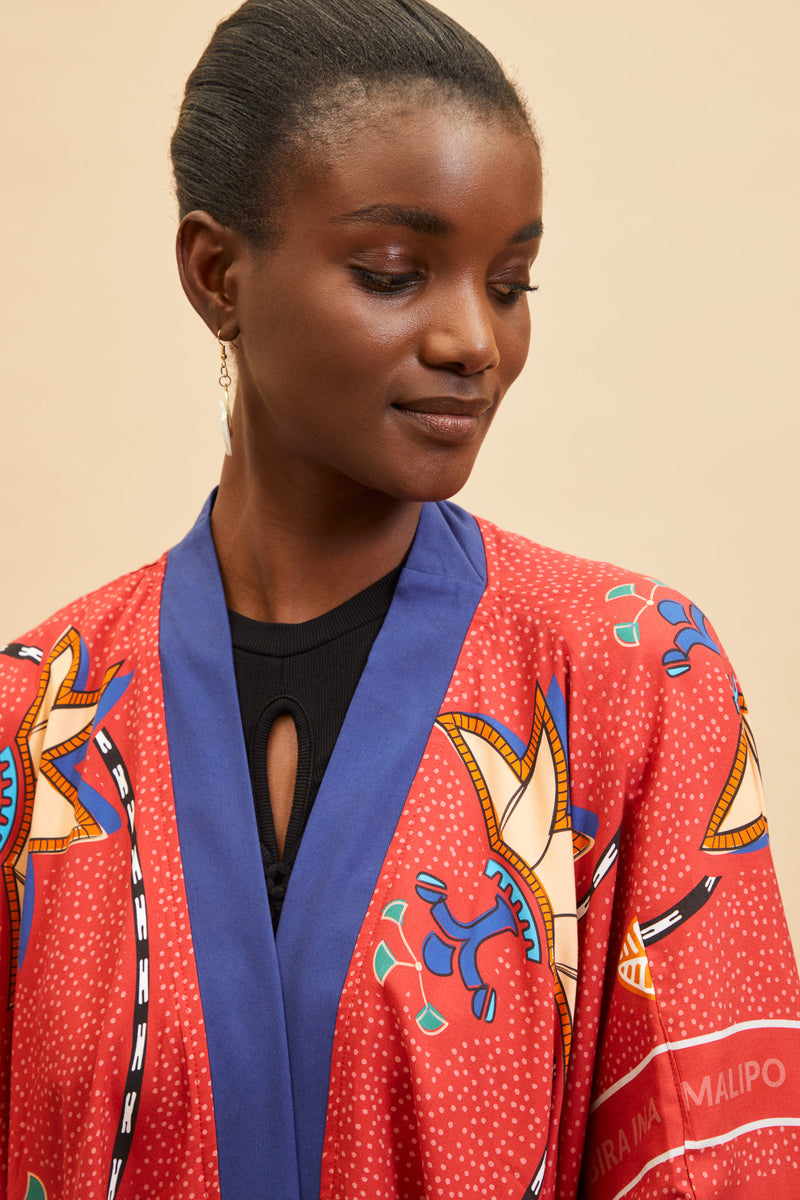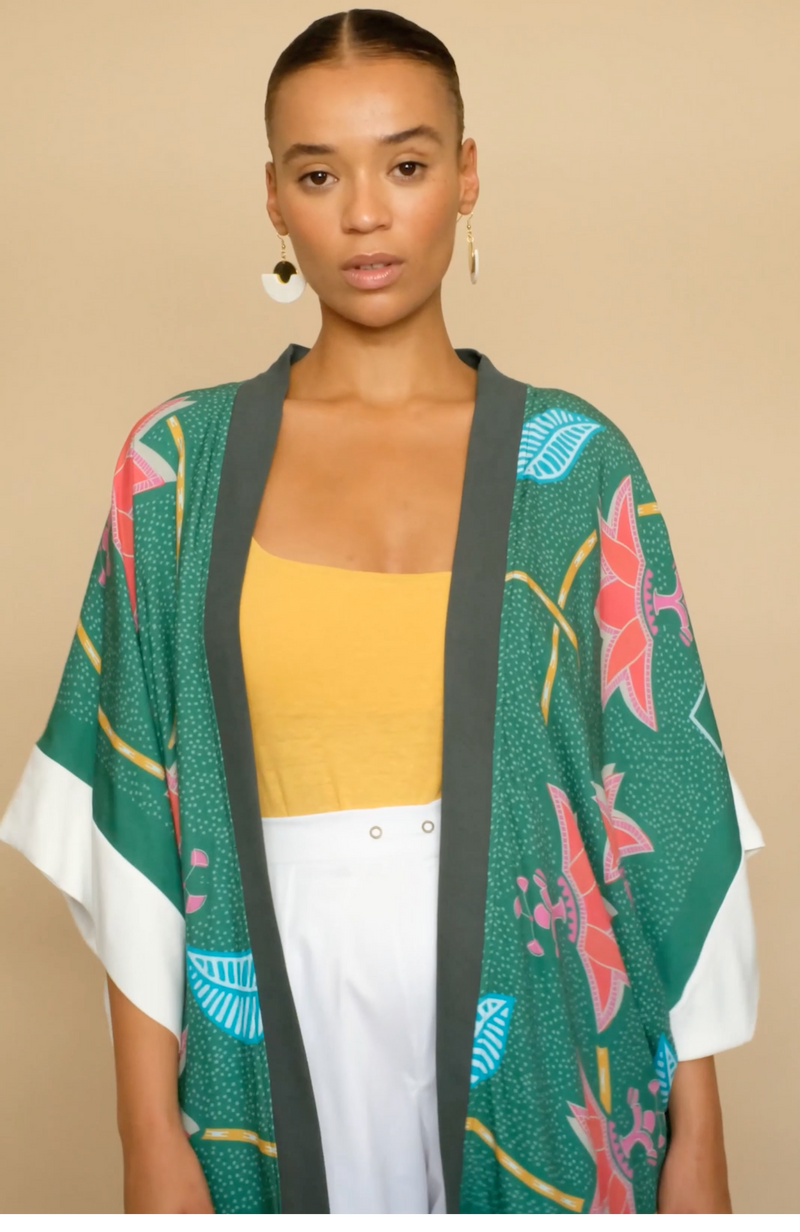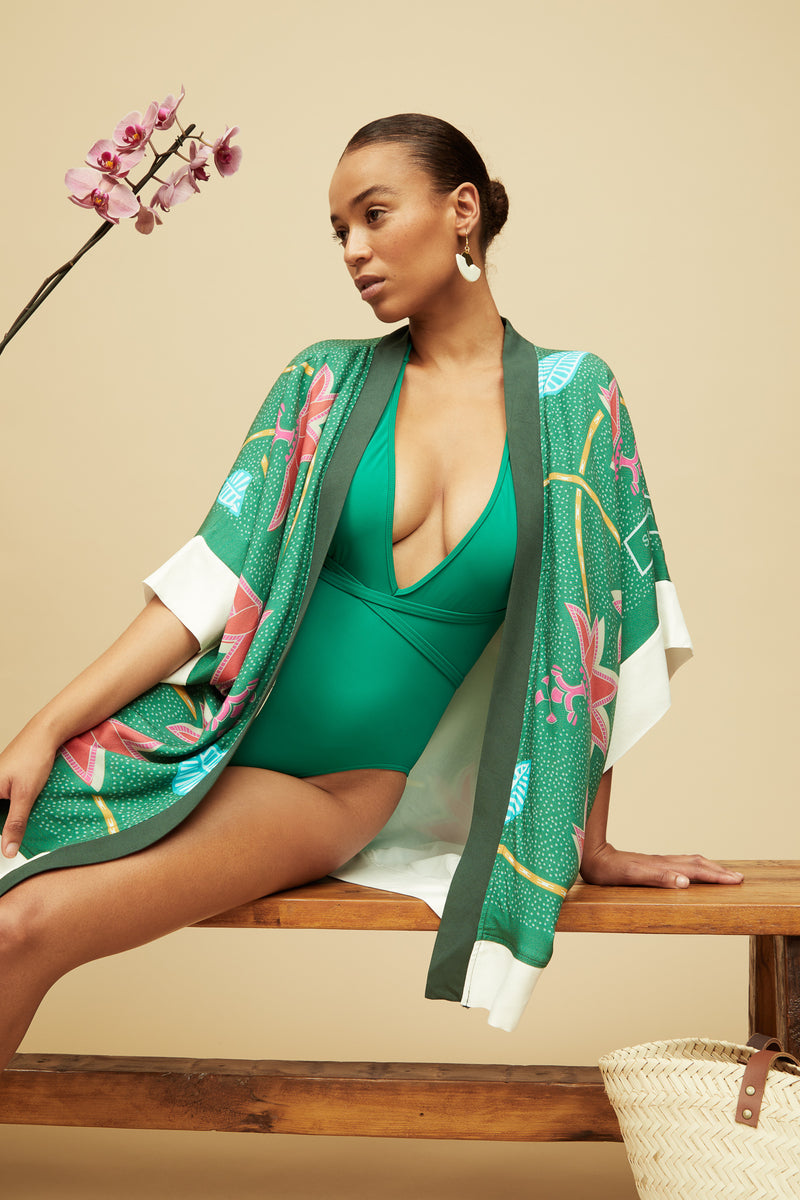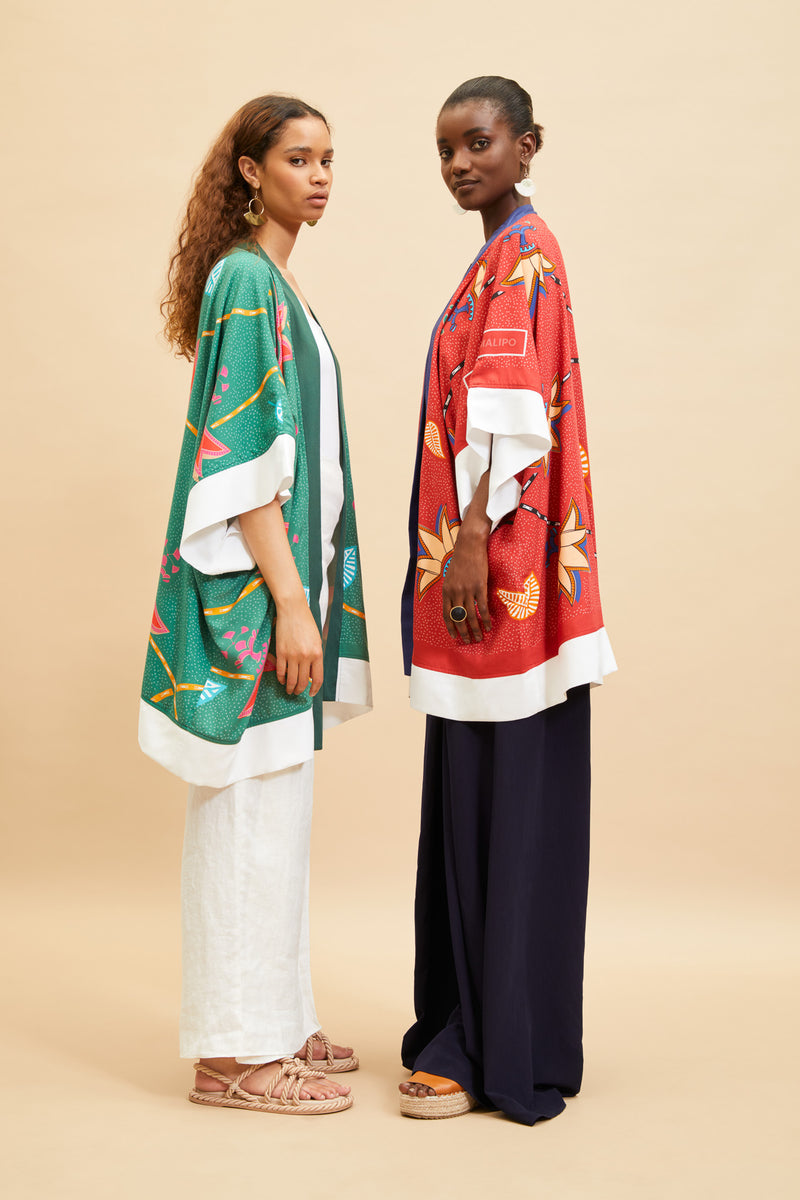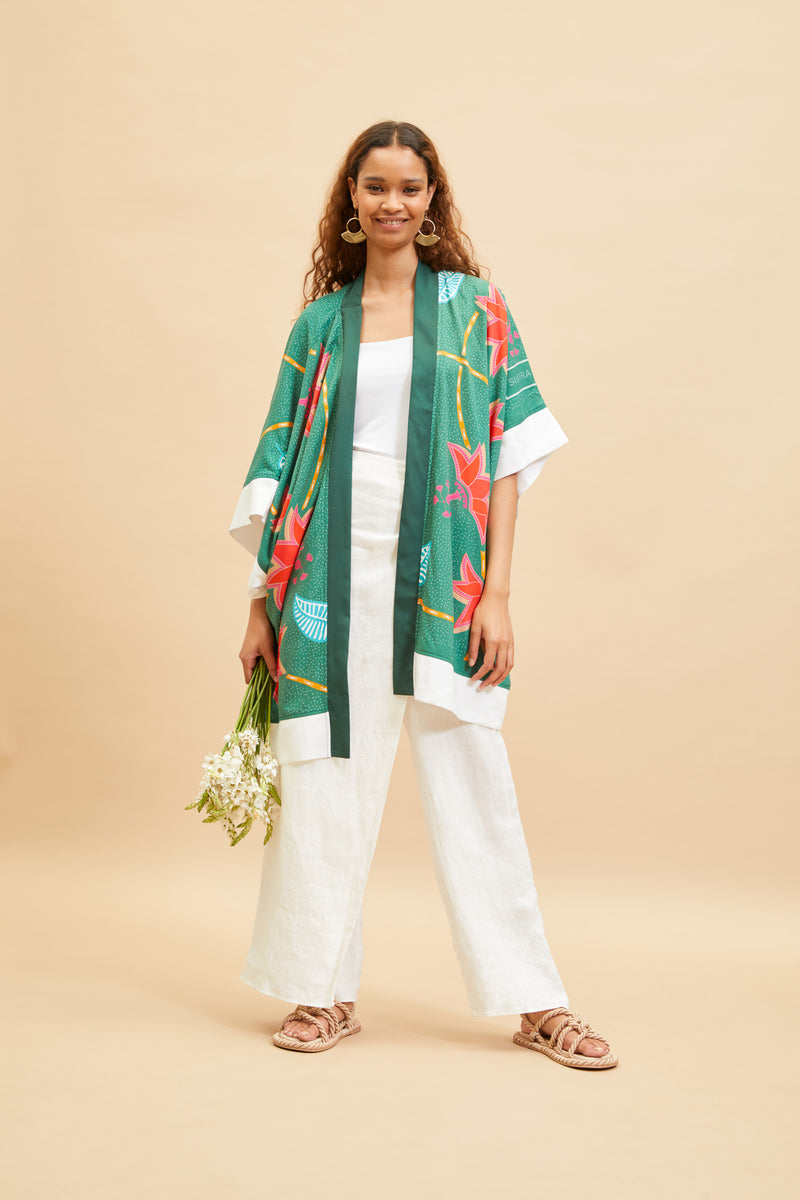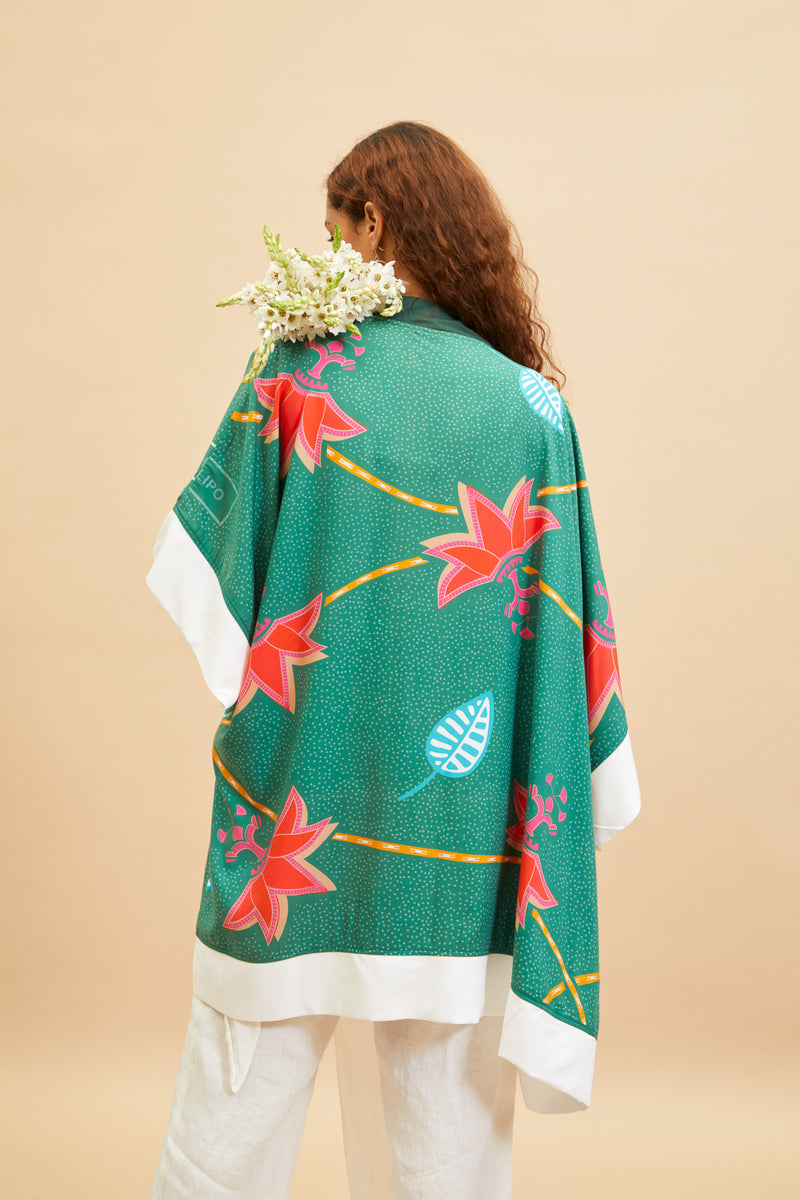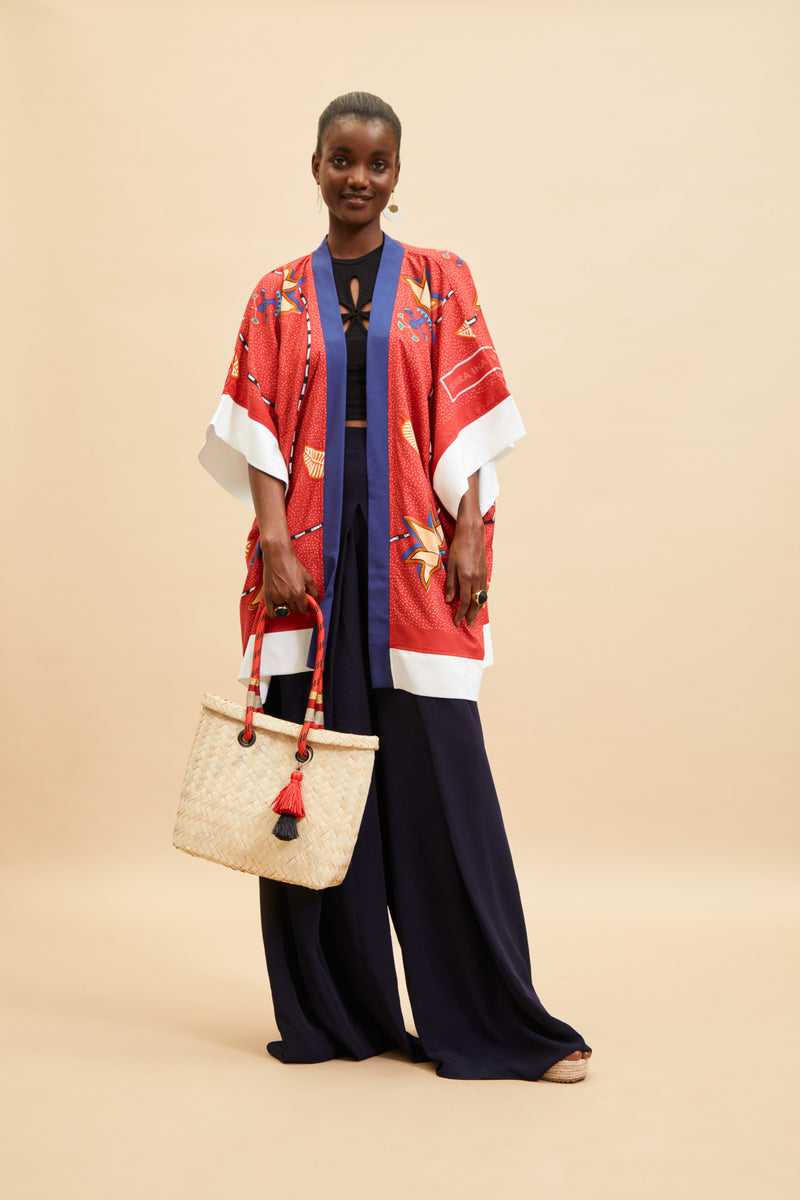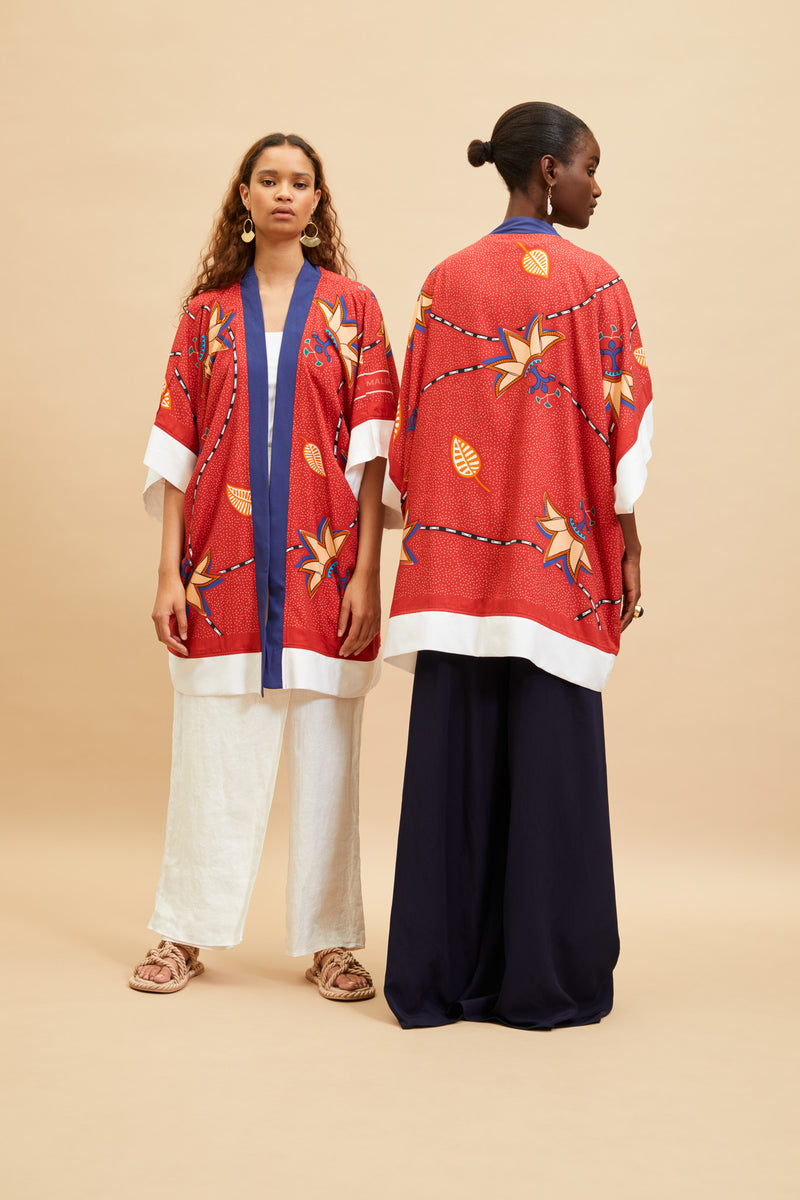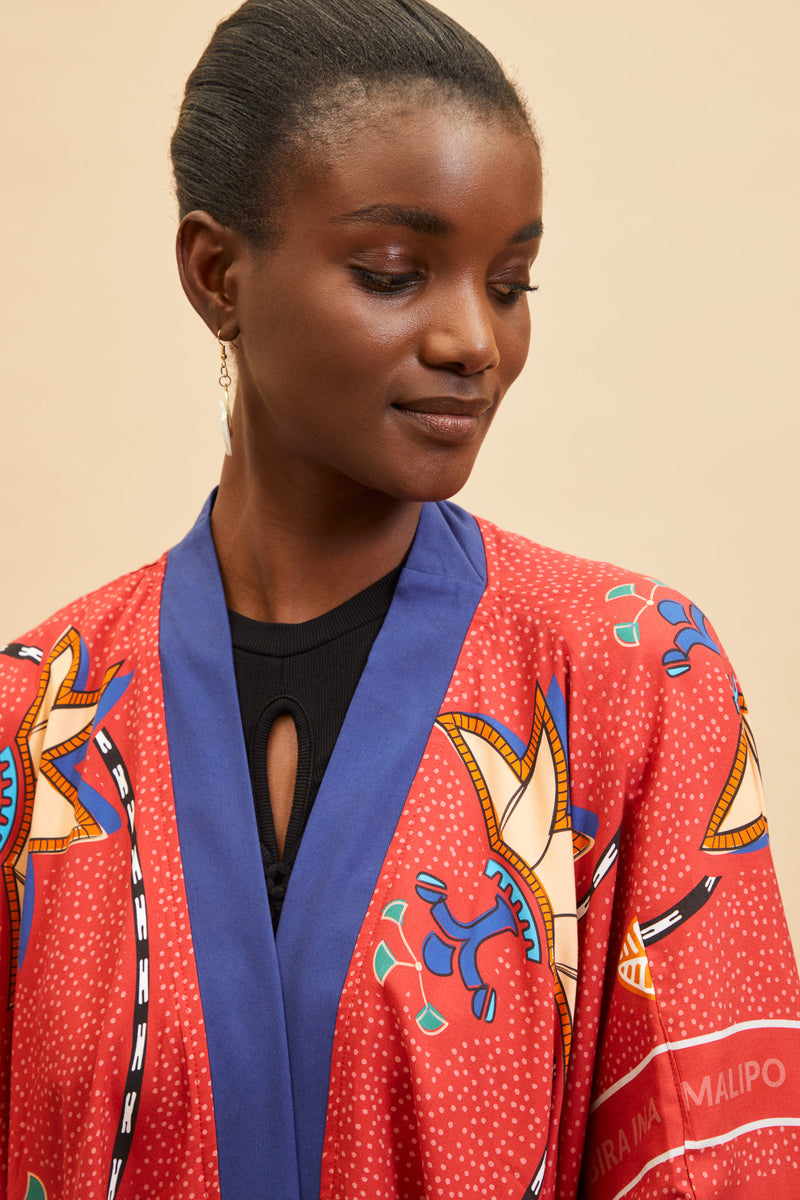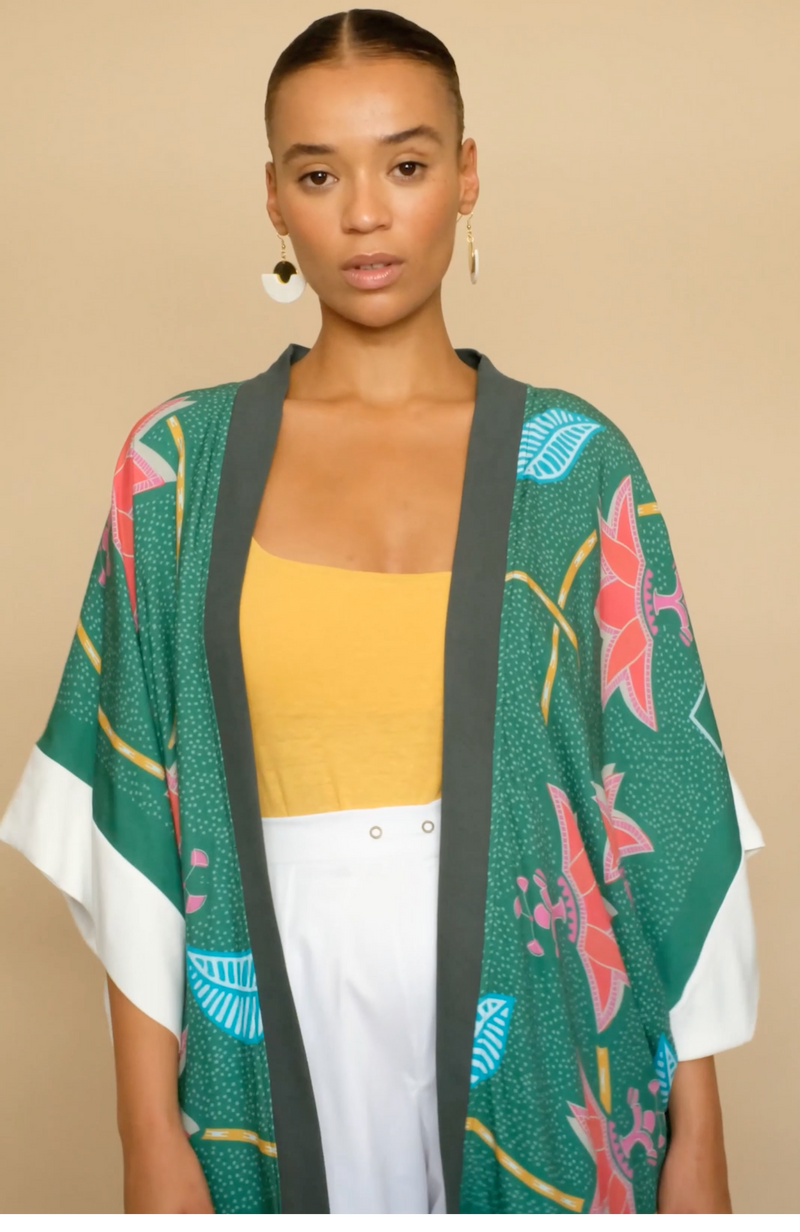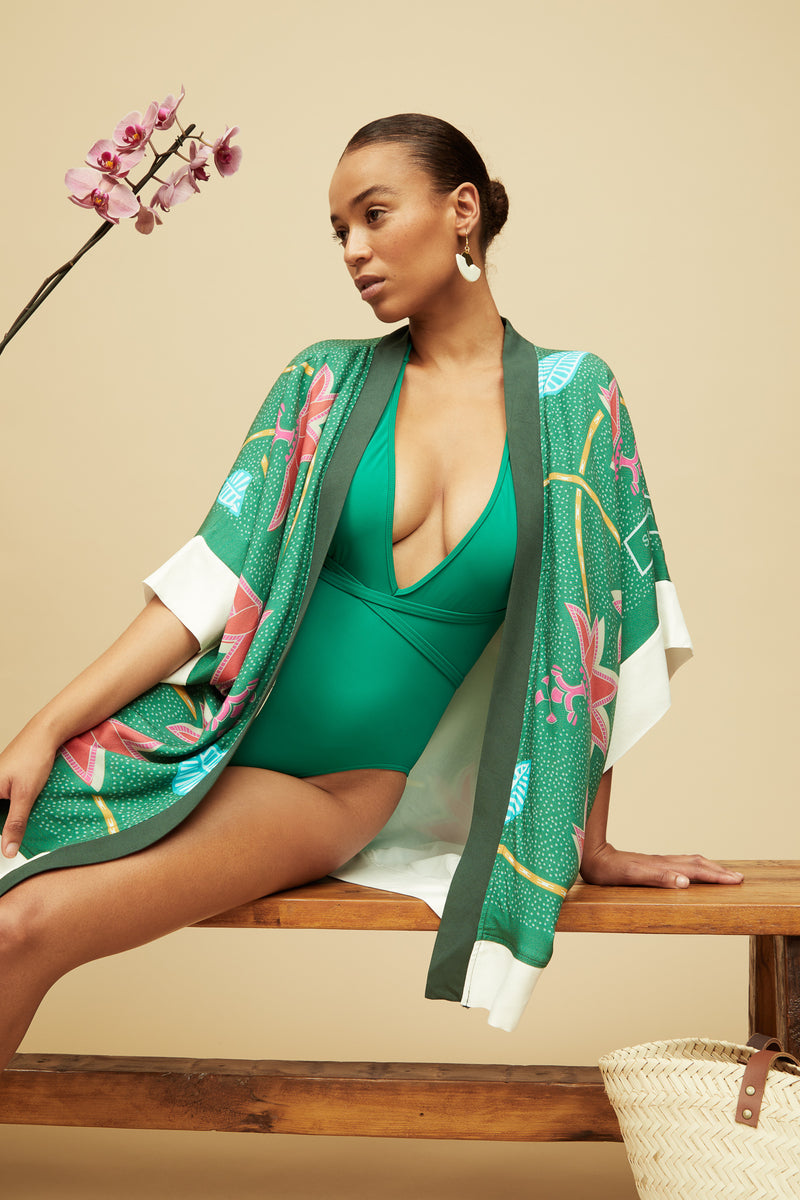 Elegant and striking, our Dhana Kimono is the perfect layer for summer days and effortless style. Throw it over a dress, jeans, or even a swimsuit, wear it on a night out, at the beach, or in the comfort of your home.
The print on our Kimono is inspired by traditional Kanga textiles and is digitally printed. Made from 100% Rayon, a natural fibre, this Kimono is One Size and it is made in South Africa. The Dhana Kimono is available in two colourways: Green and Red.
We collaborated with a few local brands based in South Africa to create these special looks: 

Qiniso wears the Kamba bodysuit by Asha Eleven in Mango and Beach Cult's Estella Eco Swimsuit in Emerald.
Lia's beautiful woven bag is by Design Afrika.

Please follow the guide below to determine your own measurements: