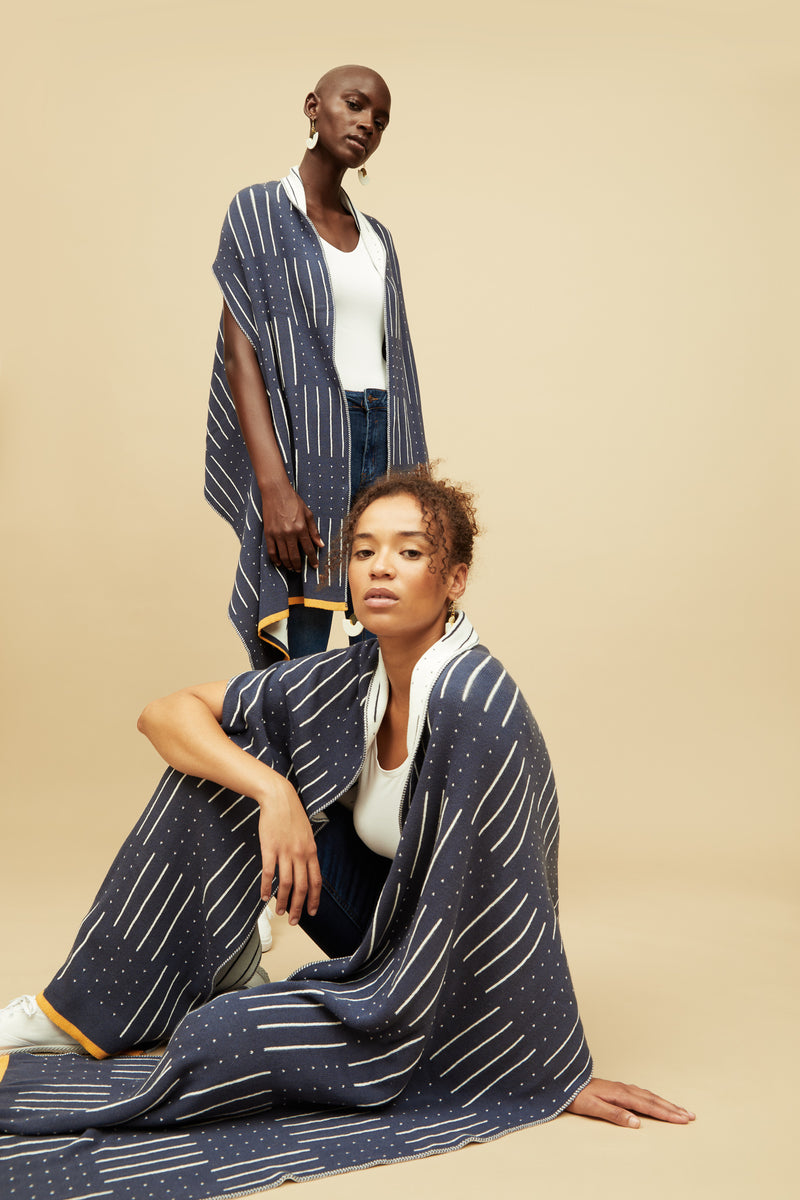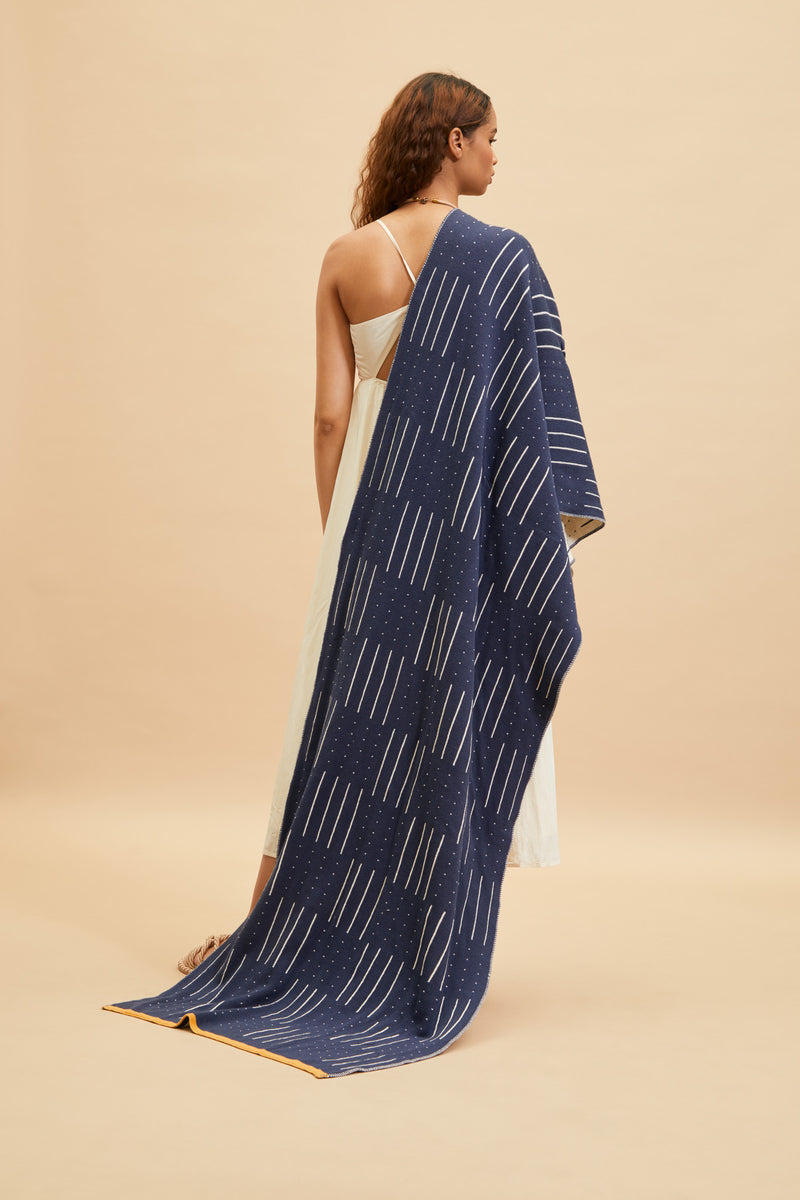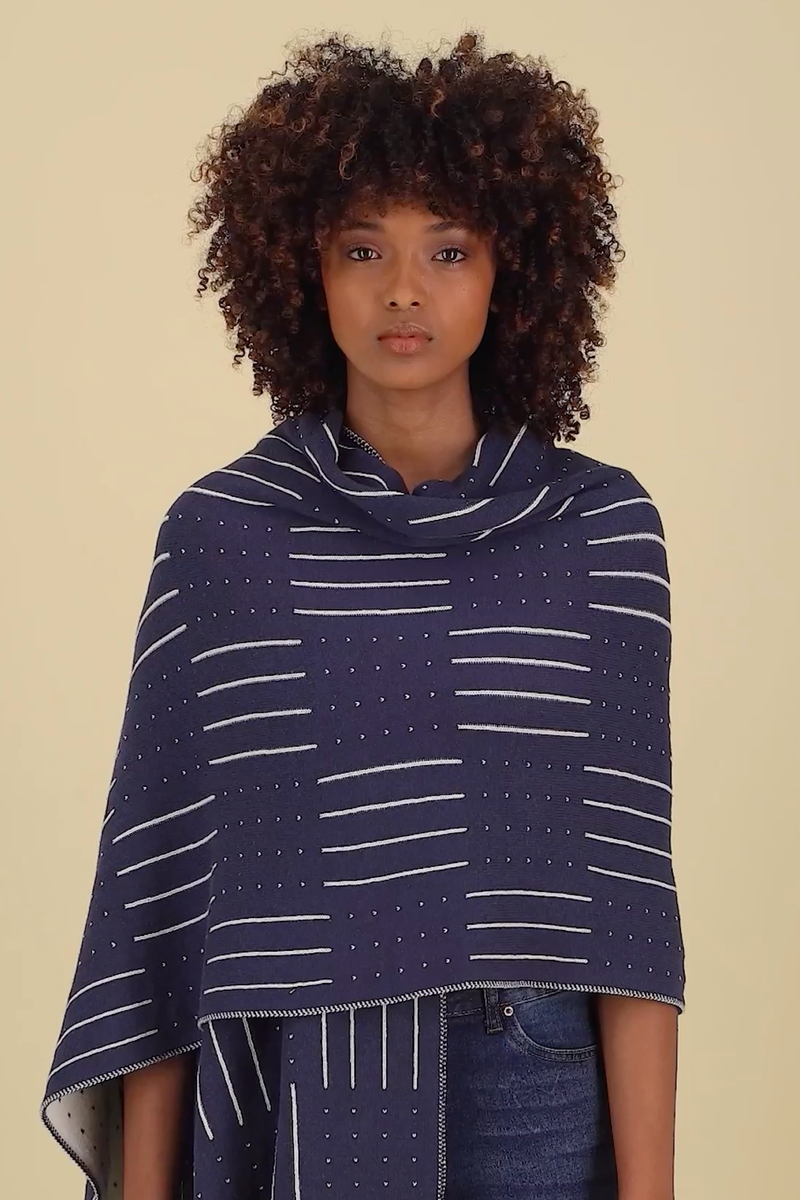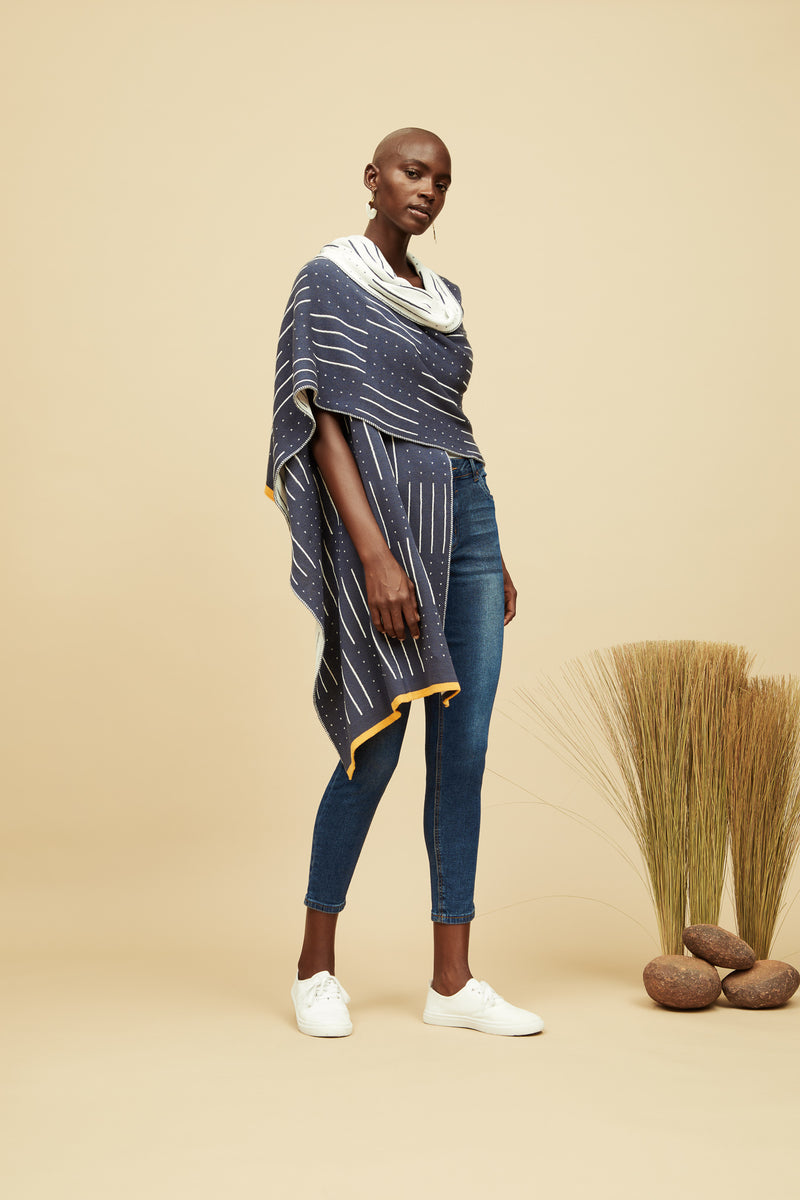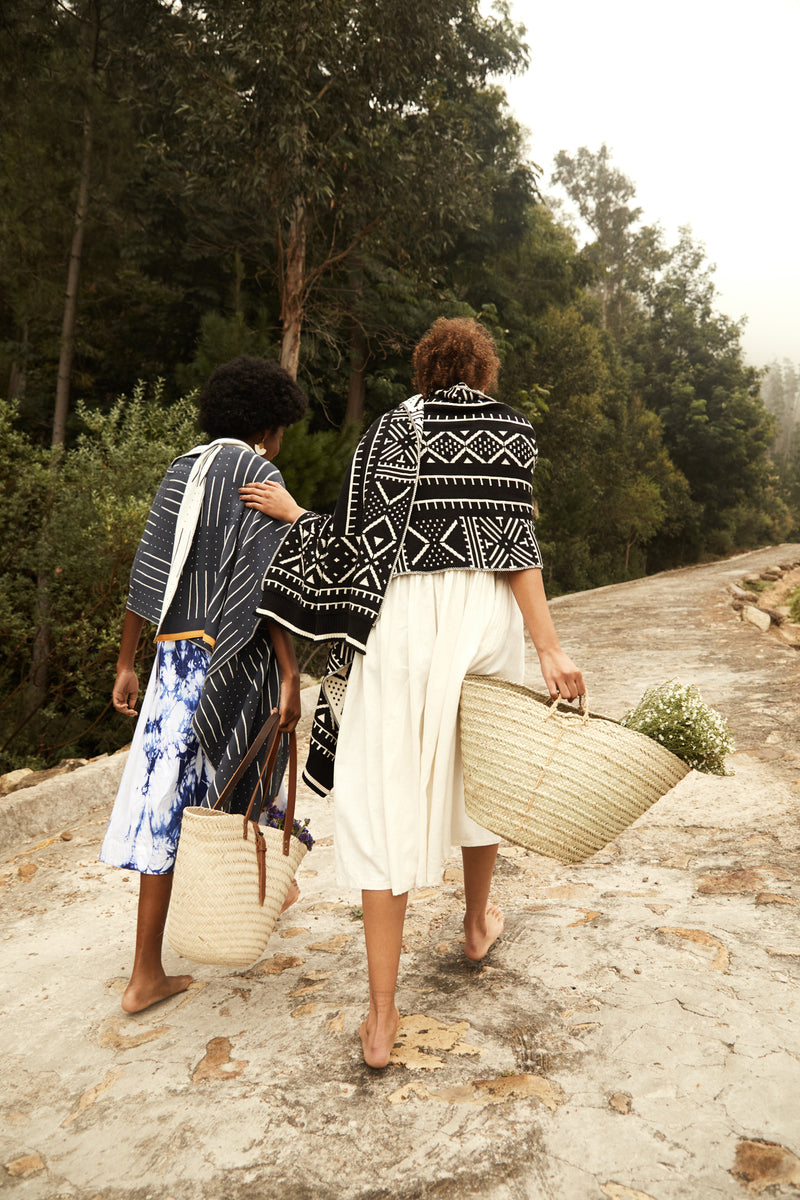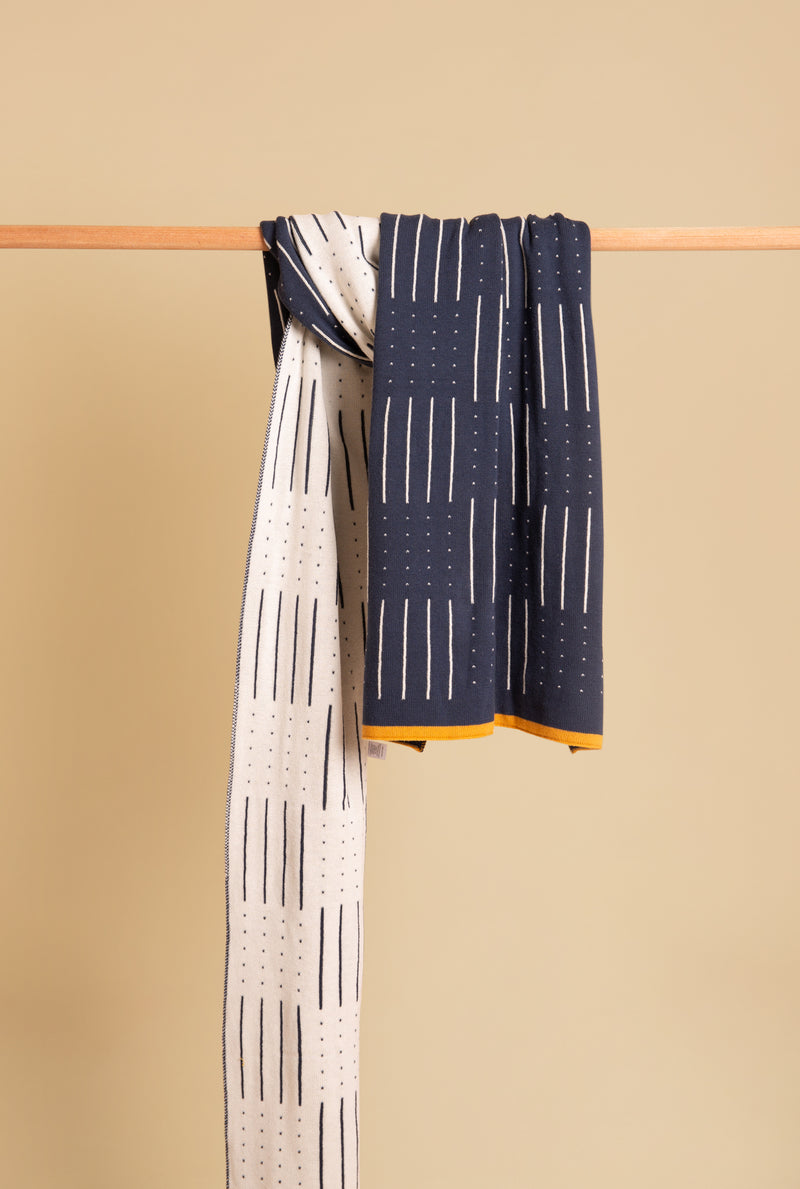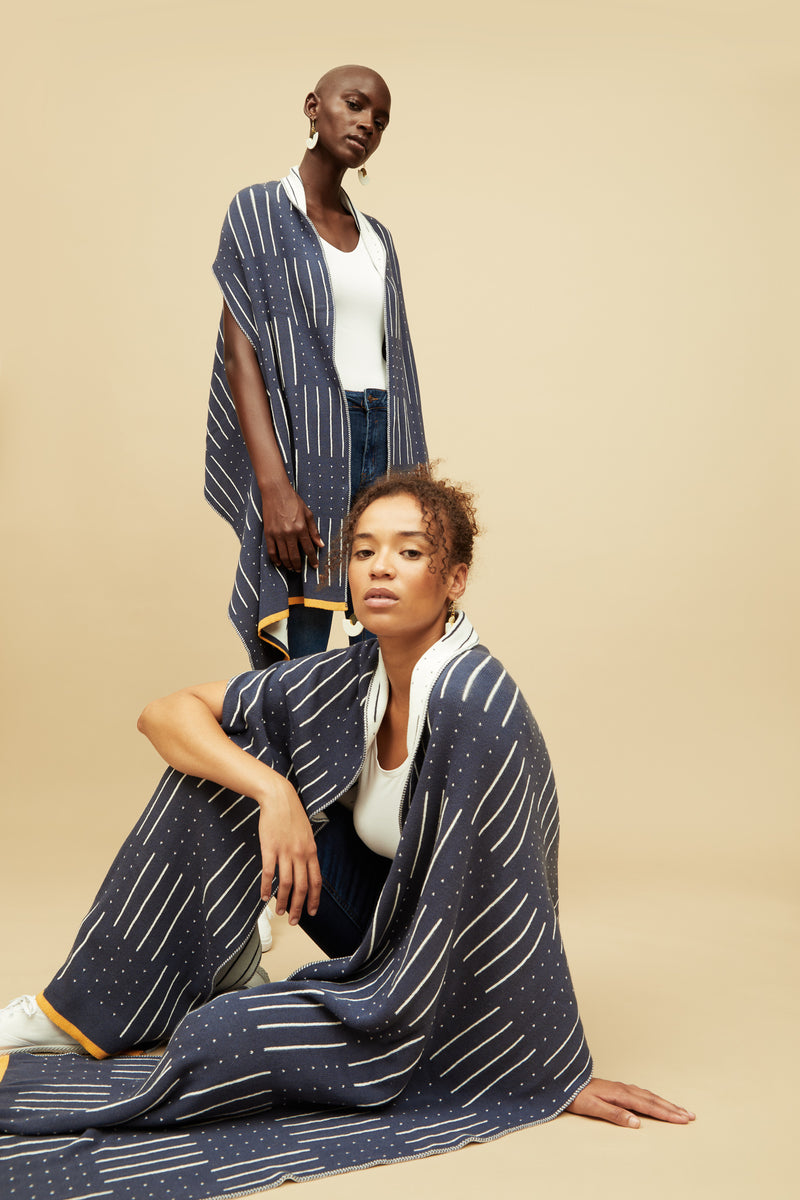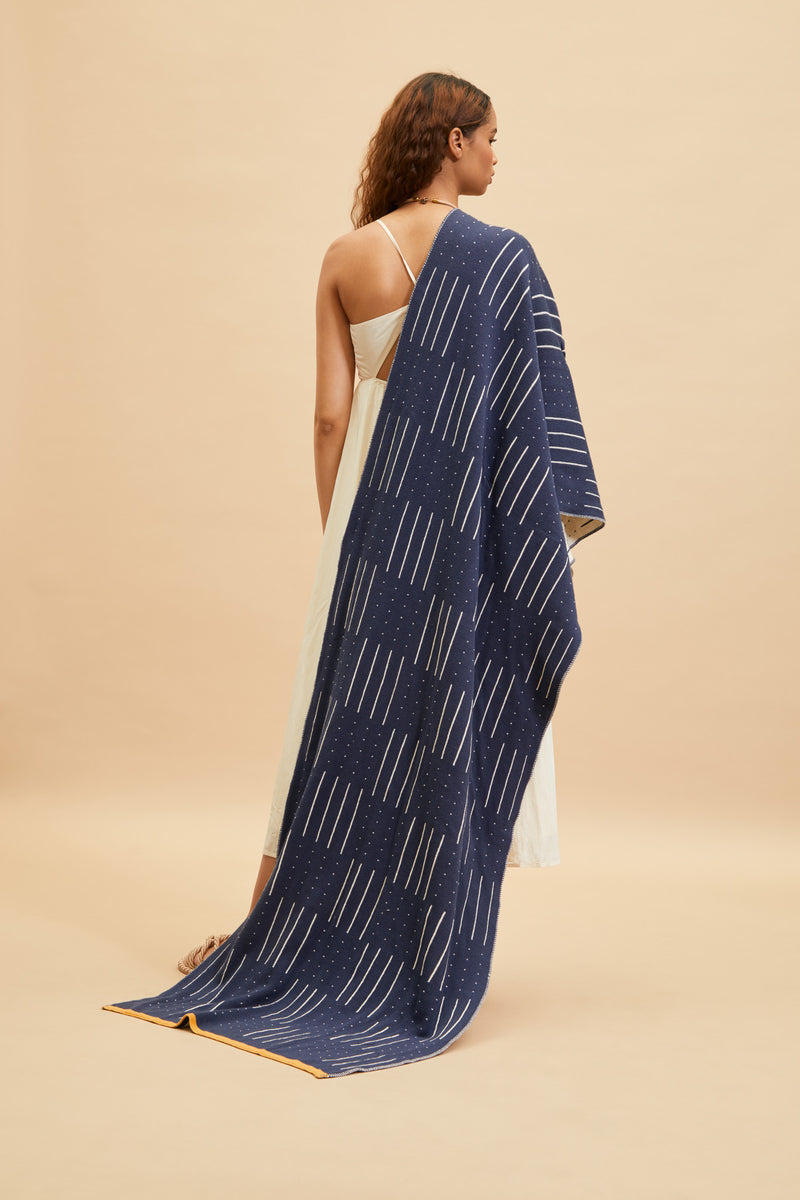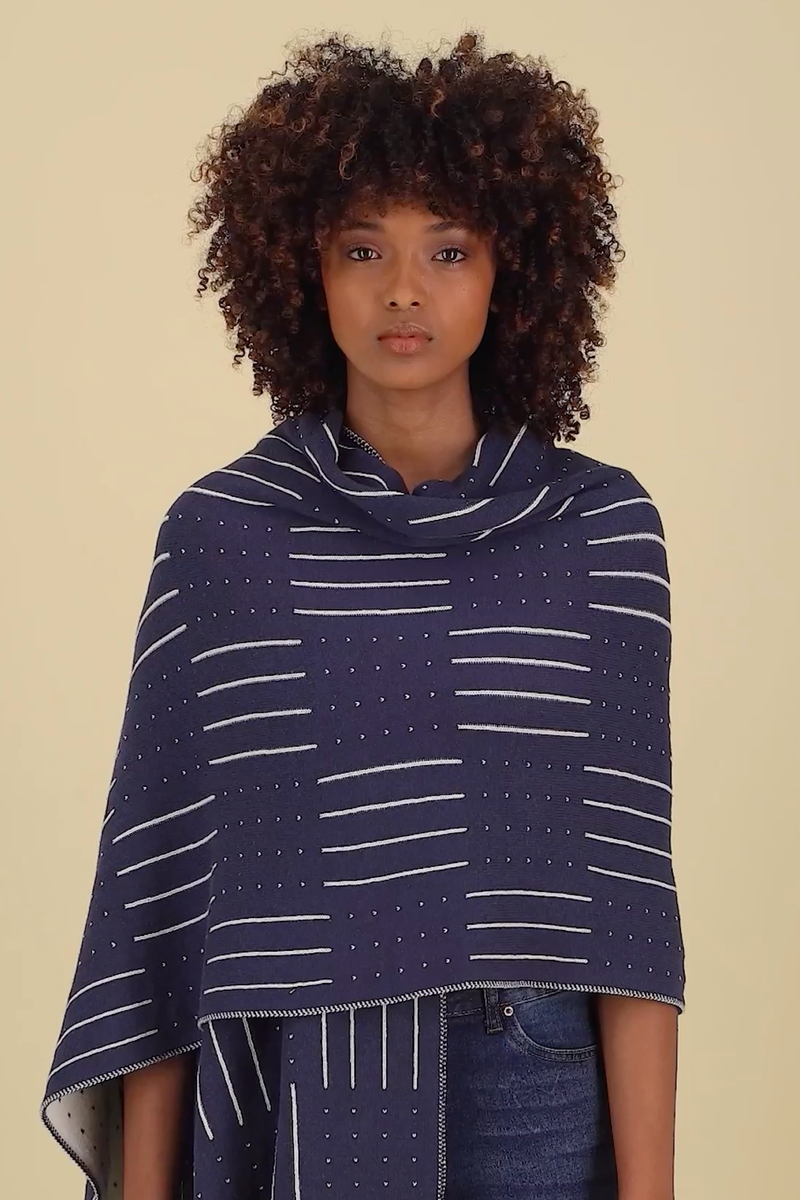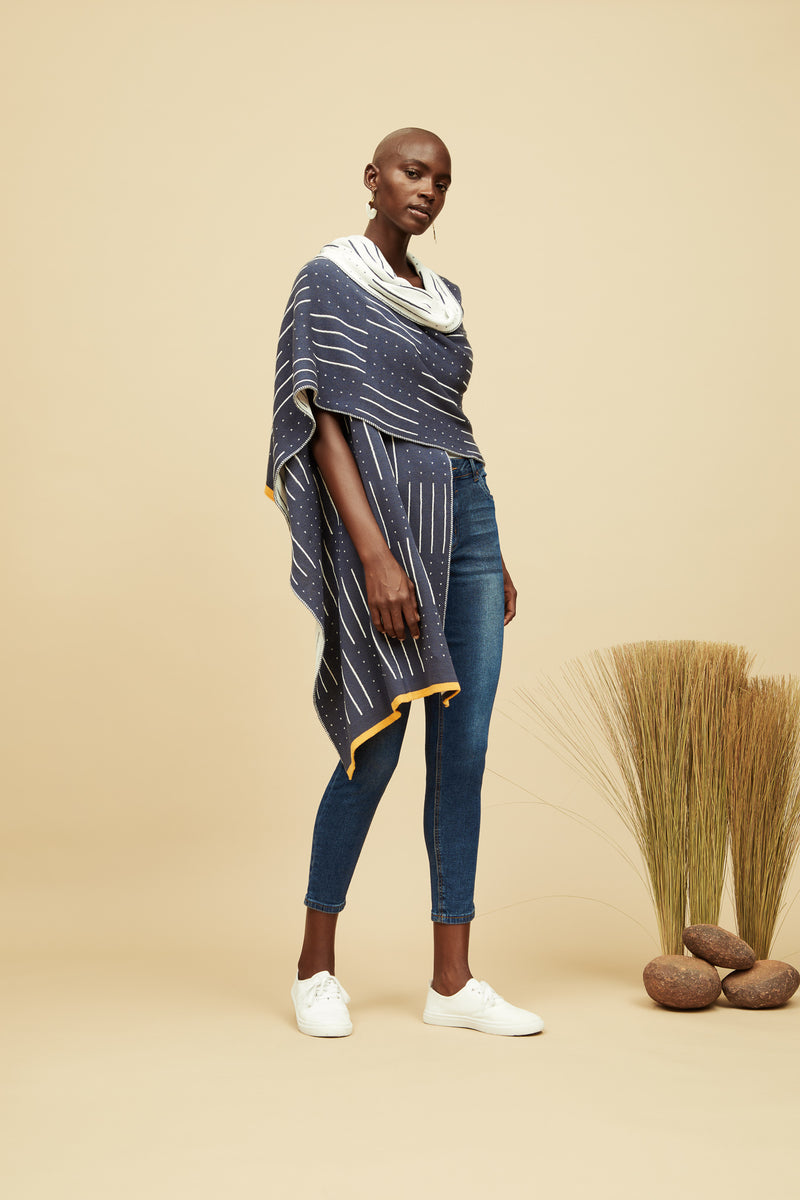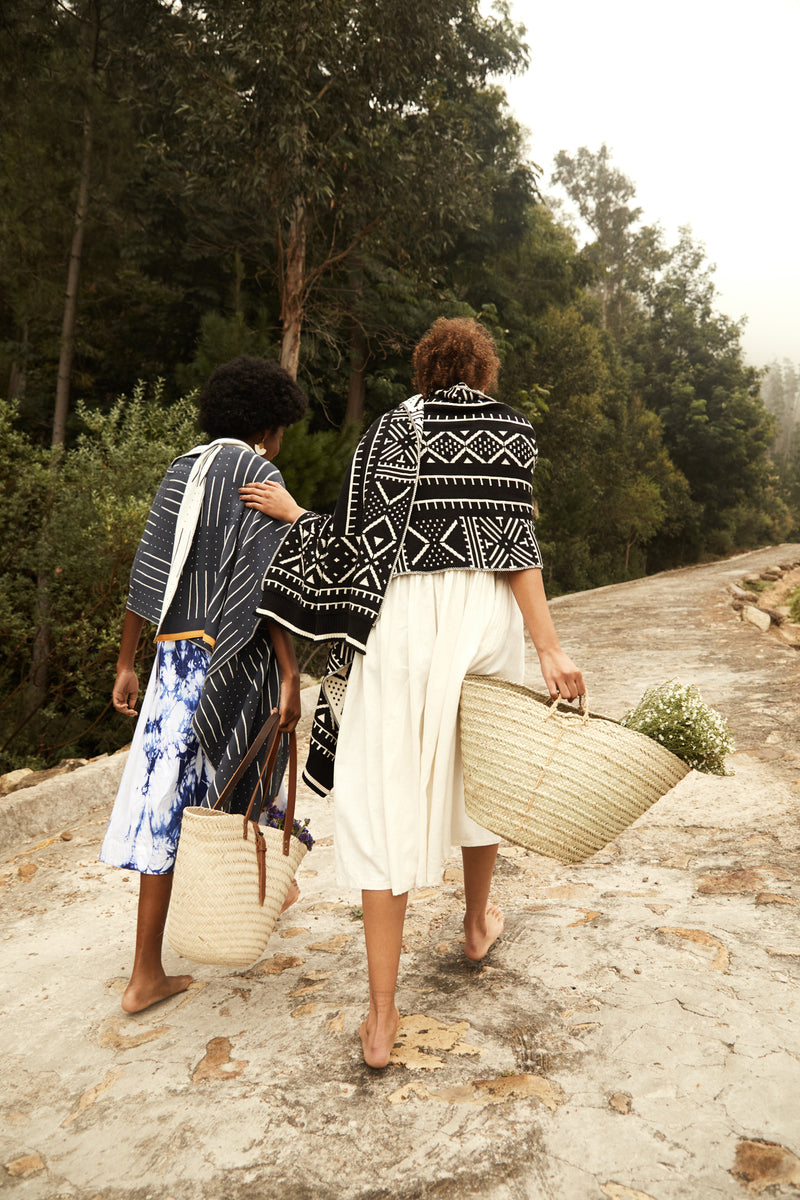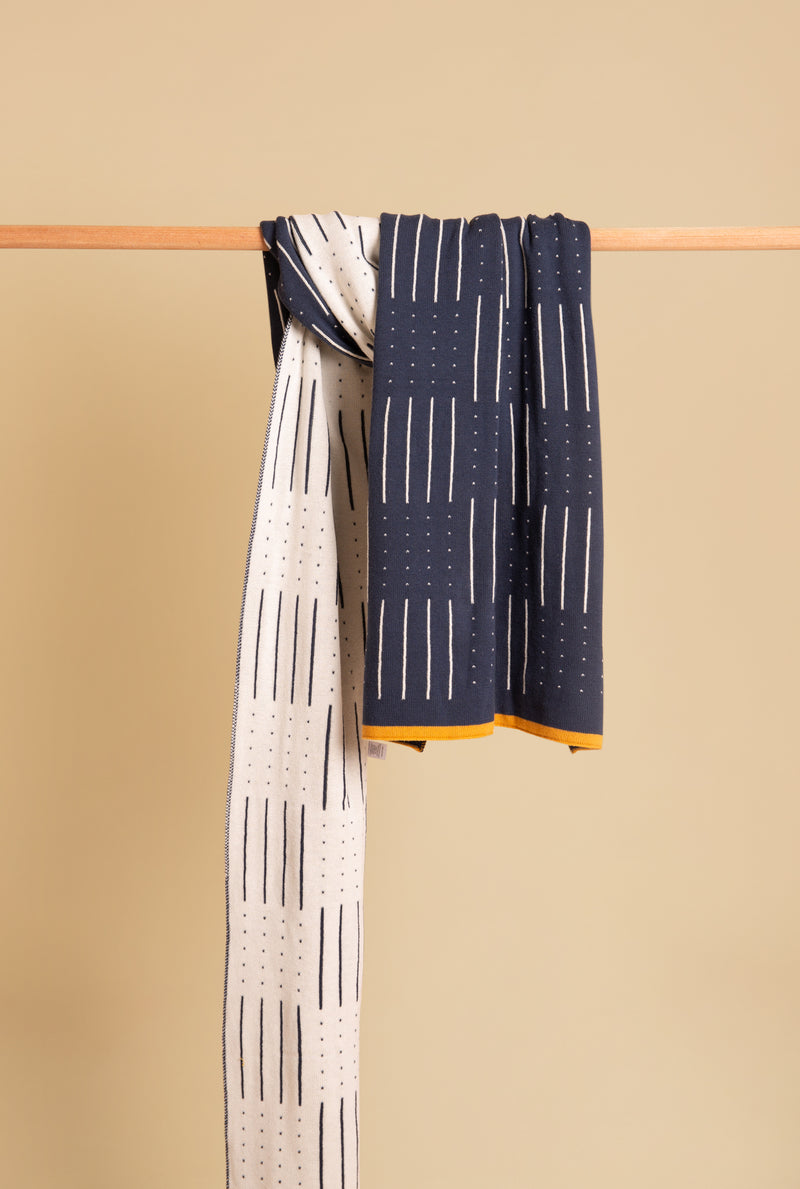 Kichana Wrap - Navy Linen
The mille collines Kichana Wrap in the navy & linen colorway is a knitted wrap/scarf. It is perfect for every season, especially when there's a chill in the air. The Kichana features an armhole on one side for ease of wear. Enjoy your chilly nights bundled up in soft cotton. 
 This knitted wrap/scarf in navy & linen features a signature jacquard print inspired by the traditional Mali mud cloth textile and is a perfect fit for travelling, social outings, formal dinners or just a cosy night at home
This item will definitely become one of your wardrobe essentials.
The Kichana wrap Navy & Linen is knitted in Cape Town and comes in One Size (OS).
Please follow the guide below to determine your own measurements:
7 ways to style your Kichana
100% Produced in South Africa
Our current Kichana collection draws its inspiration from the West African Mali Mud Cloth. "The Kichana wrap is machine knitted using 100% cotton yarn that is produced in South Africa."
Step 1: Cotton
Our Kichana wraps are made from 100% cotton yarn cultivated in South Africa.
Step 2: Yarn
The yarn is sourced from a cotton spinning mill in Pietermaritzburg, South Africa.
Step 3: Dyeing
The yarn is dyed in Worcester by one of the only cotton dyers in the Western Cape. 
This process is effluent friendly, which means they make sure not to pollute the water afterwards with the dyes.
Step 4: Knitting
Our Kichana wraps are knitted on electronic knitting machines, they are made in a 10 Gauge knit.
Gauge is the looseness or the tightness of a knitted fabric.
Common Questions
The Kichana wrap is made of 100% cotton yarn. The yarn is produced and sourced in South Africa, it is then machine knitted by our partner makers R&R Knitwear in Cape Town.

The Kichana wrap can be machine washed separately, on a light/gentle spin, at 30 degrees Celsius maximum. When wet, pull back into shape and air dry.

If you have any doubts about this process, we recommend dry cleaning this garment.

The Kichana wrap is made to fit women of all shapes and sizes, it can be wrapped around you and styled in several different ways, so it will definitely fit petite women.

The armhole in the wrap is 25cm/ 9.8 inches wide, one of the creative ways of styling this piece is by putting your head through the armhole and wearing it as a poncho (if your head fits :-) )

The Kichana wrap is made for women of all shapes and sizes, it is One Size and measures 225cm long and 50cm wide / 88.5inches long and 19.6inches wide.

Not at the moment, but we are constantly exploring new designs and we have received this request from many so we are definitely considering this.

We do have selected retailers in the US. Should you want the list please email info@millecollinesafrica.com and our team will happily assist.