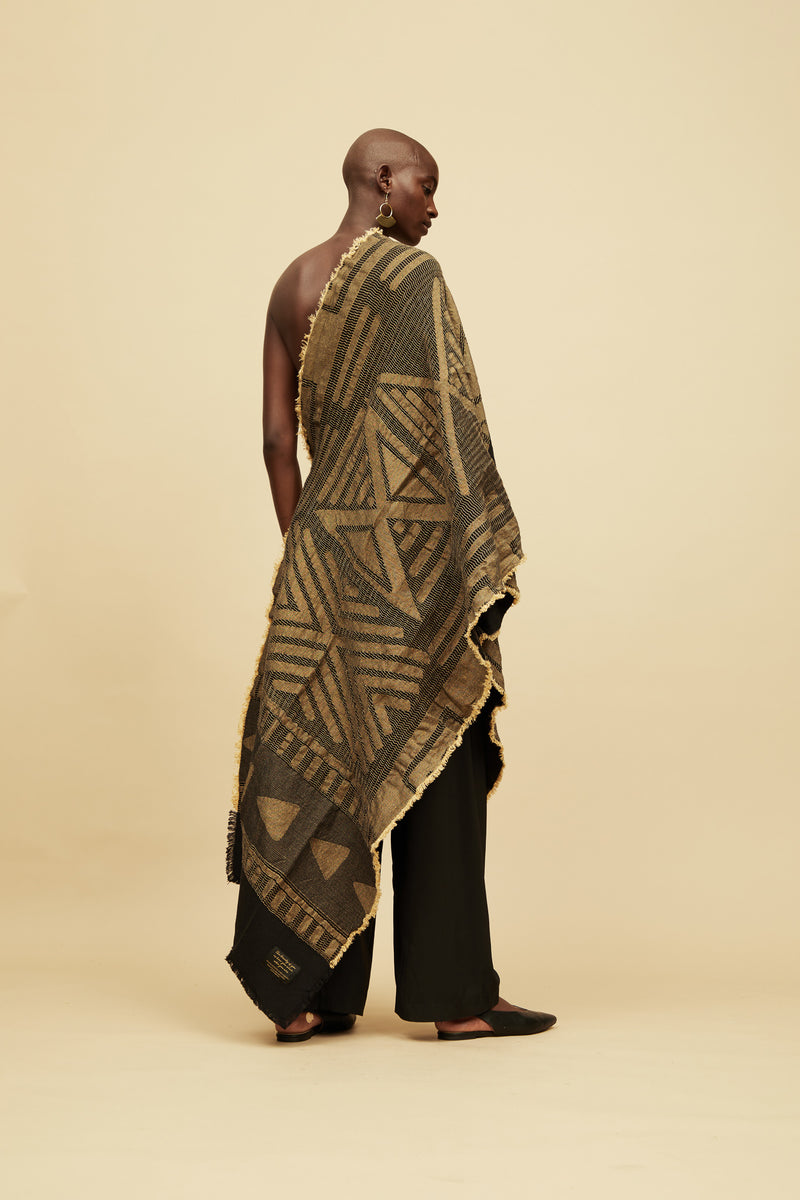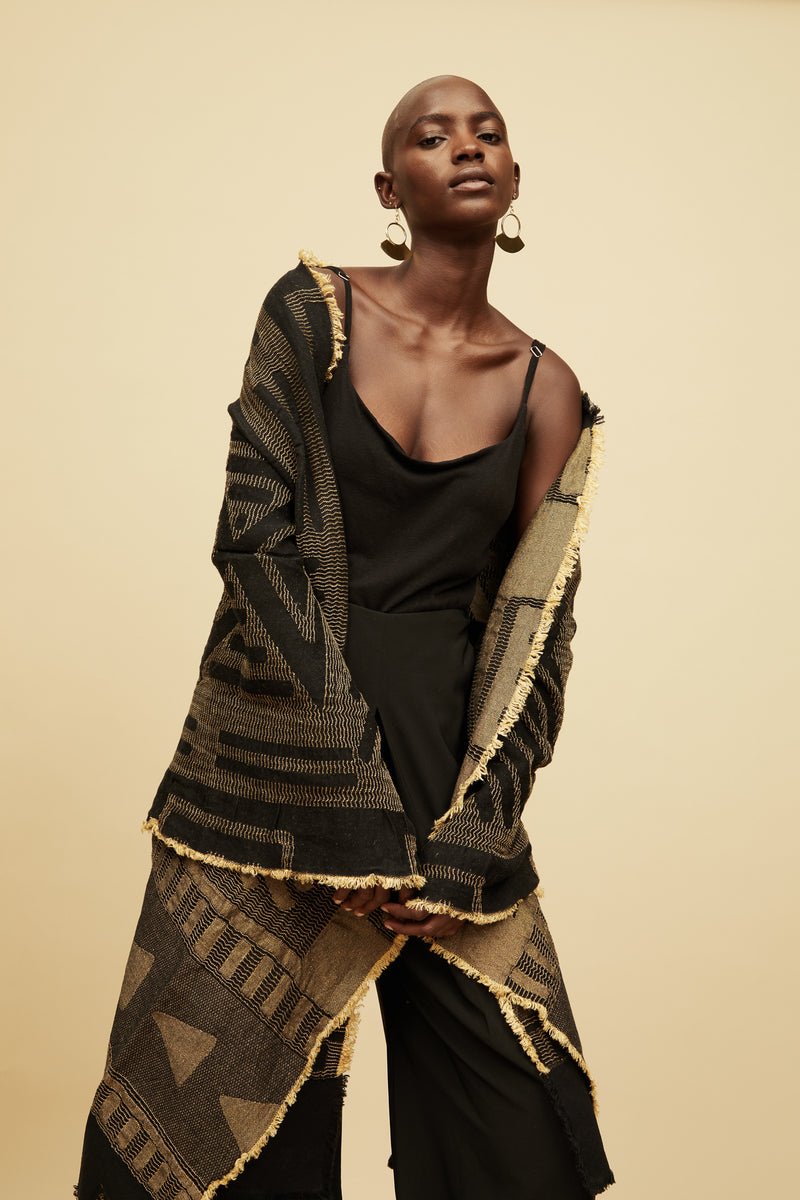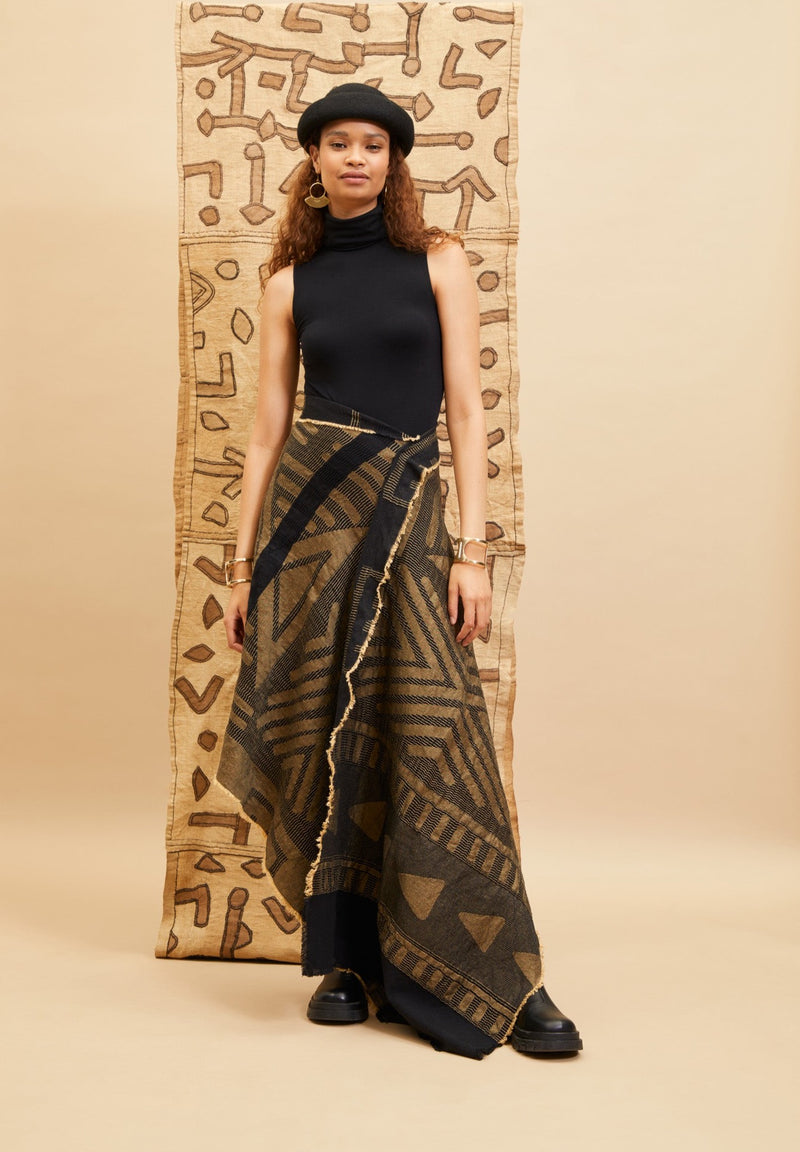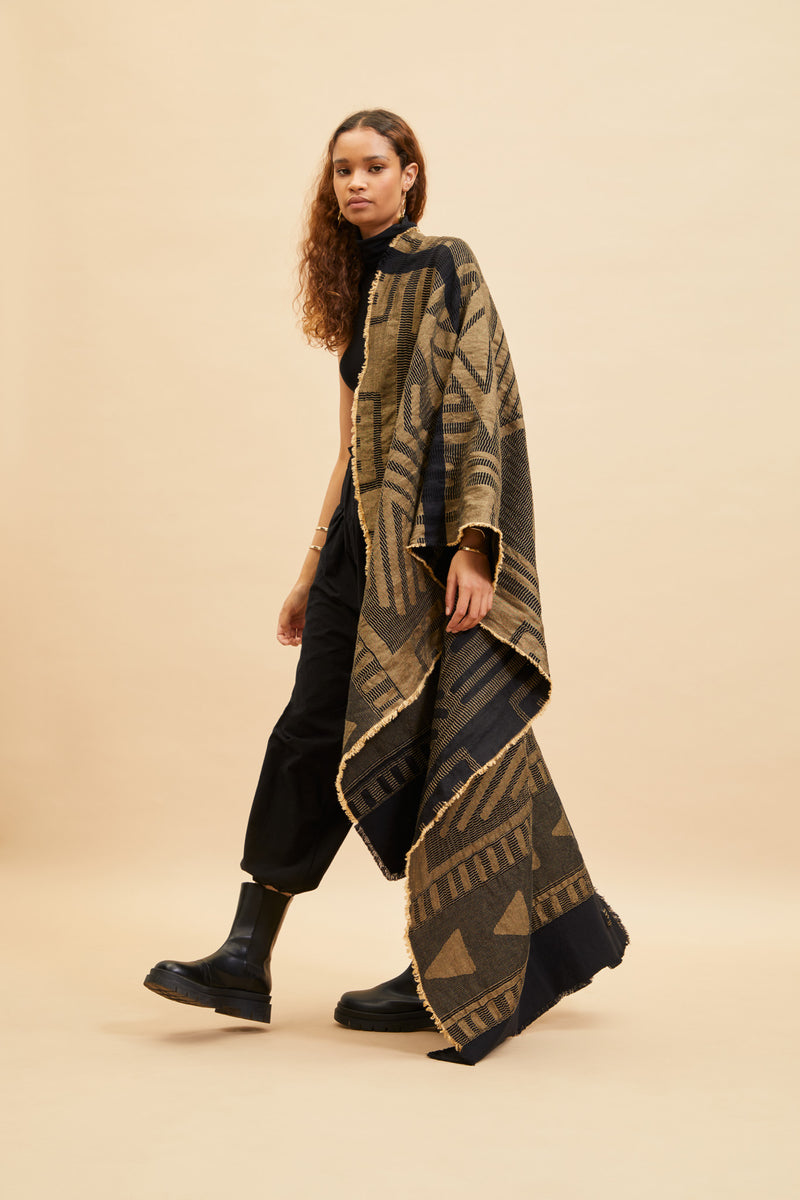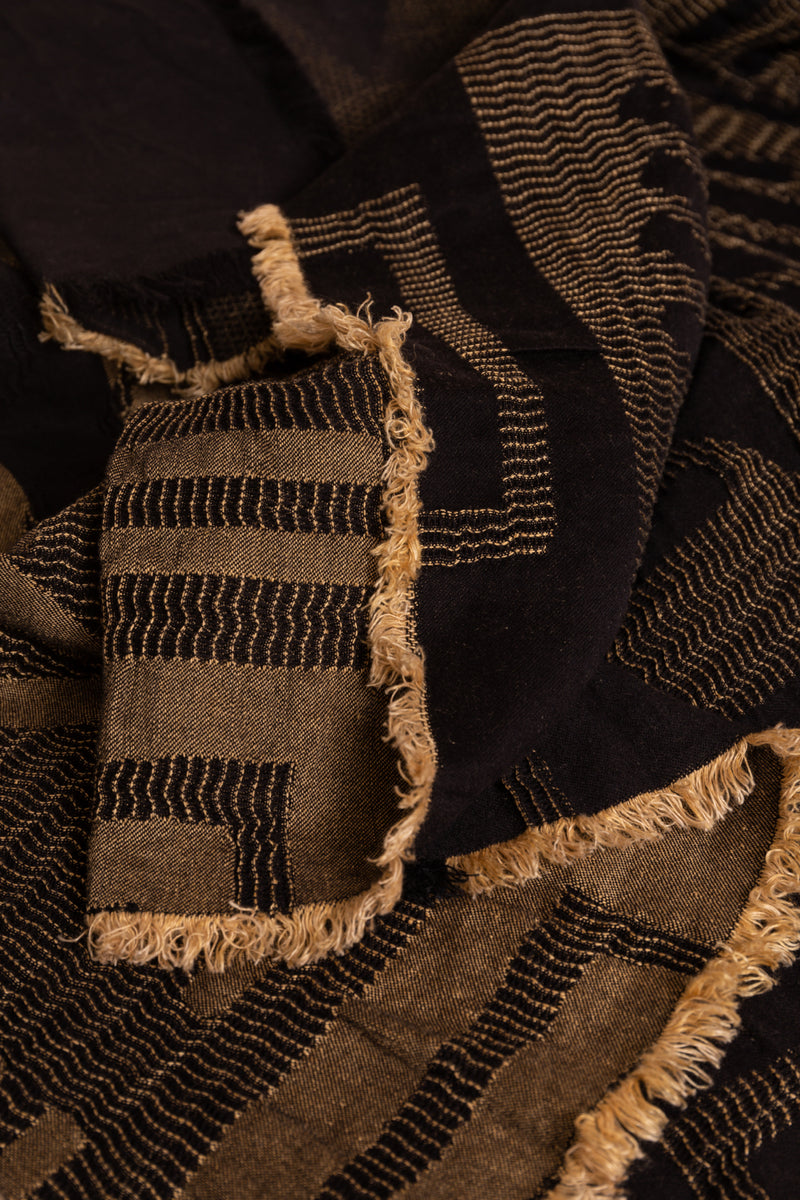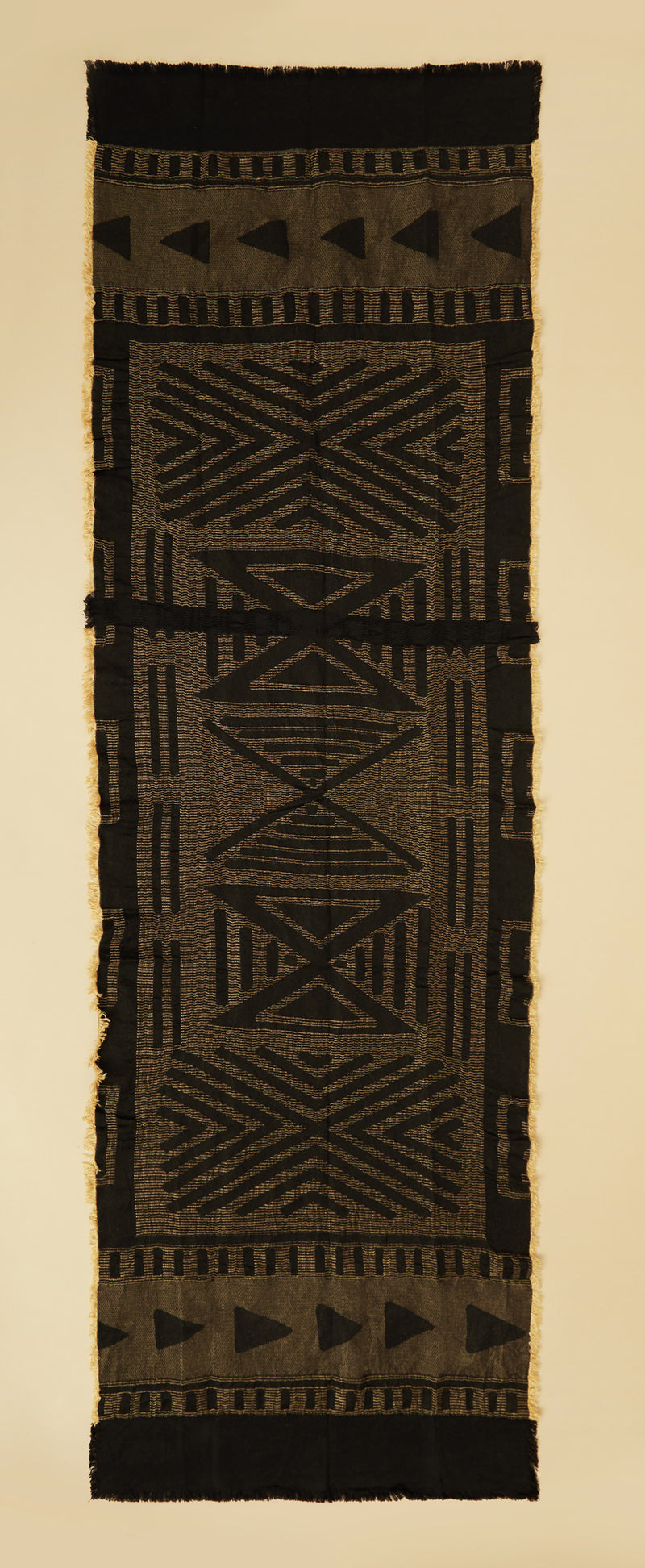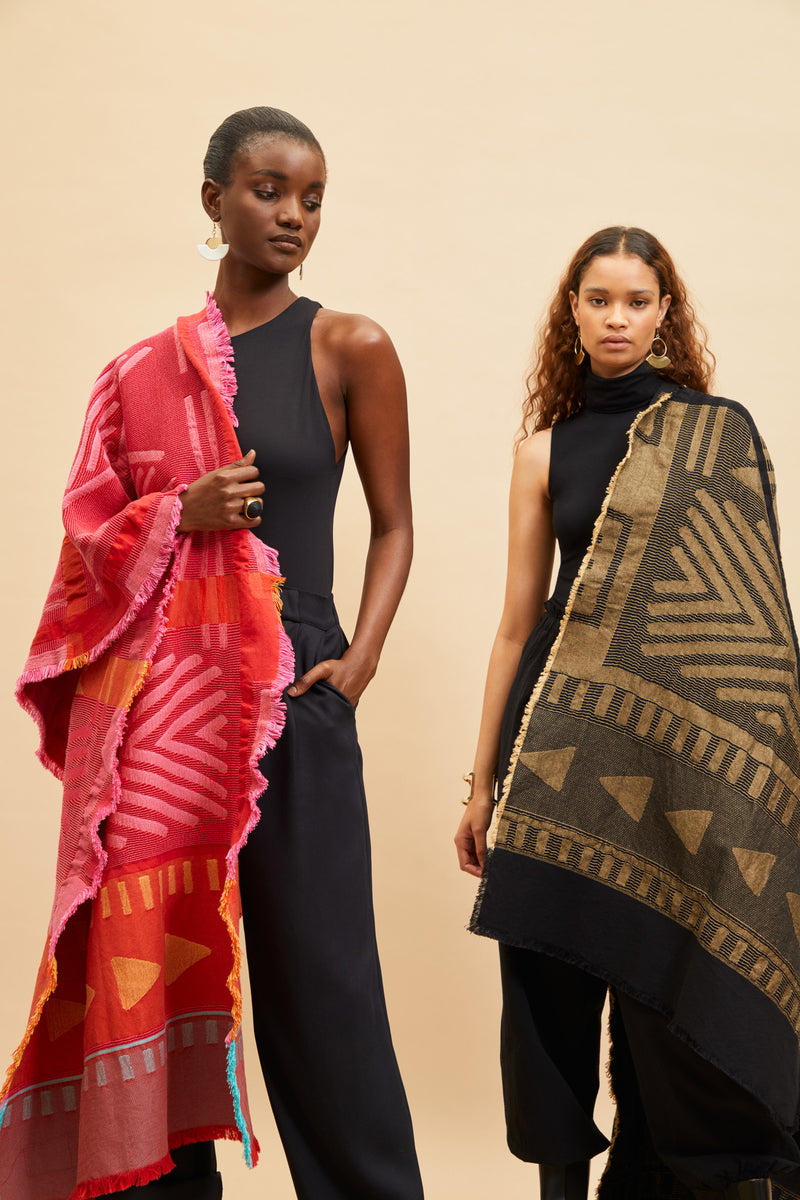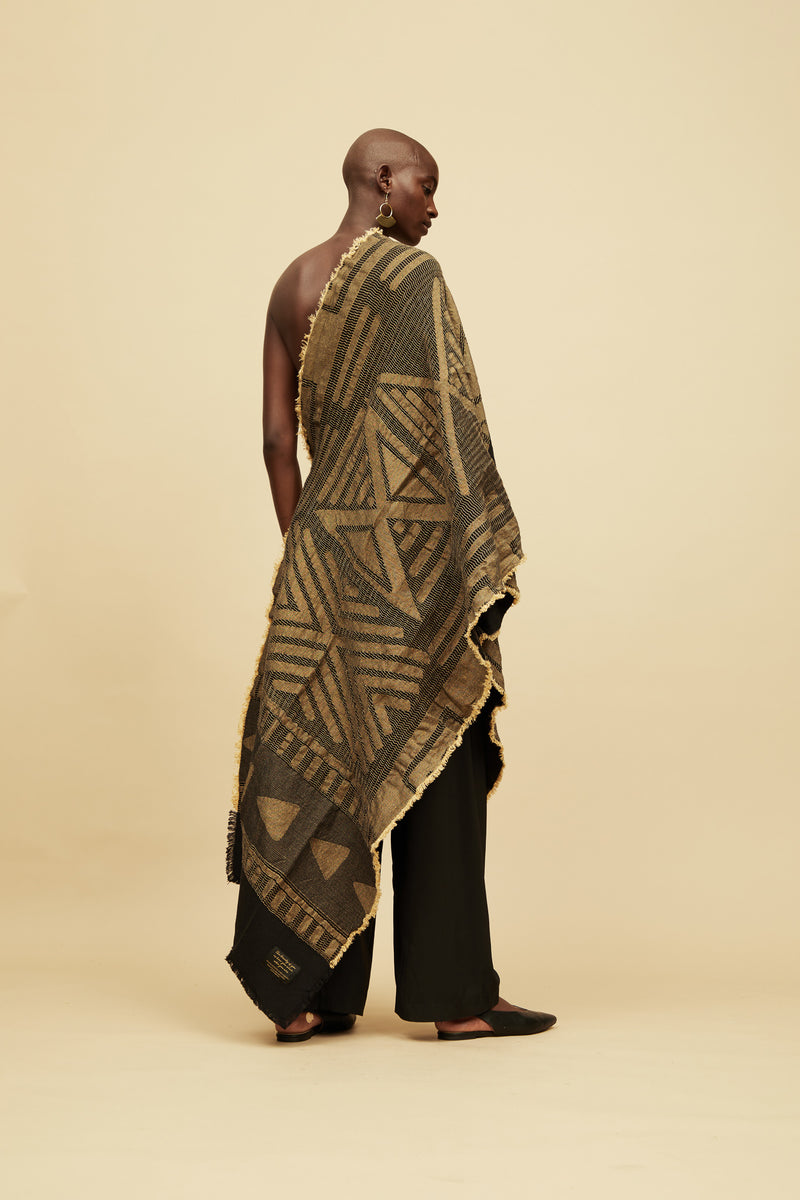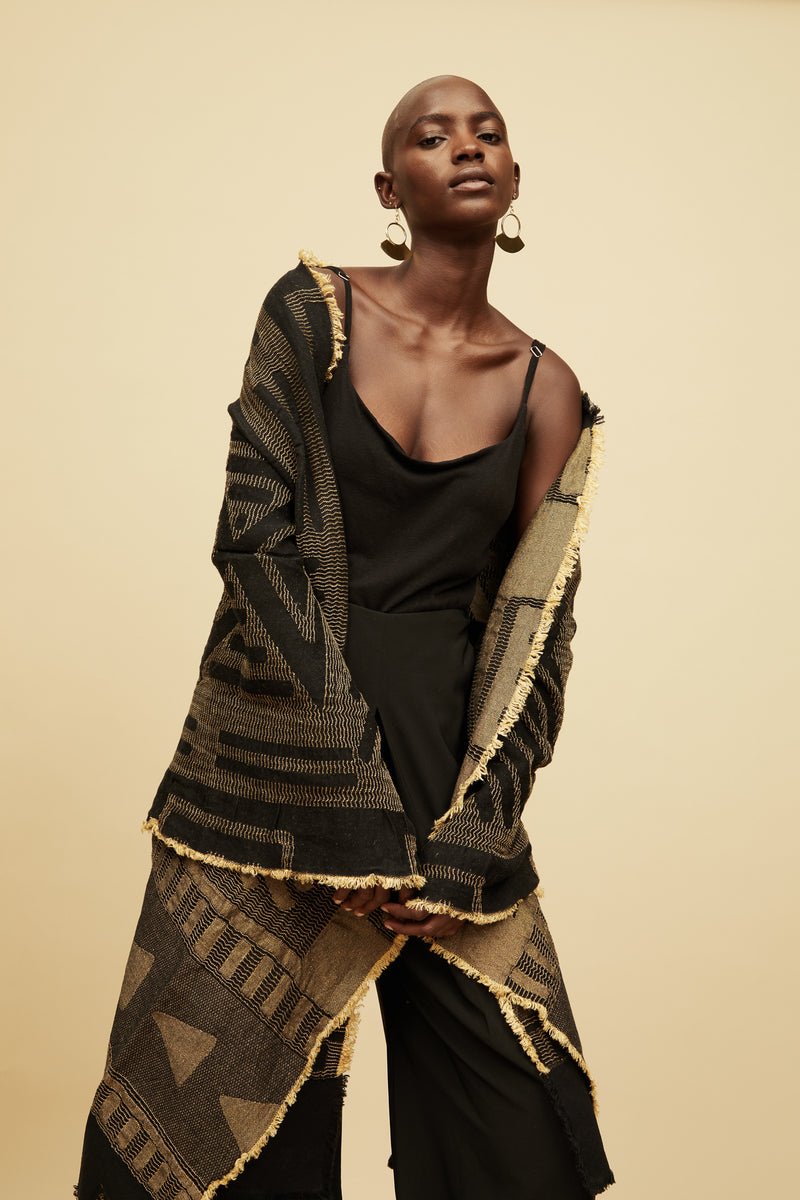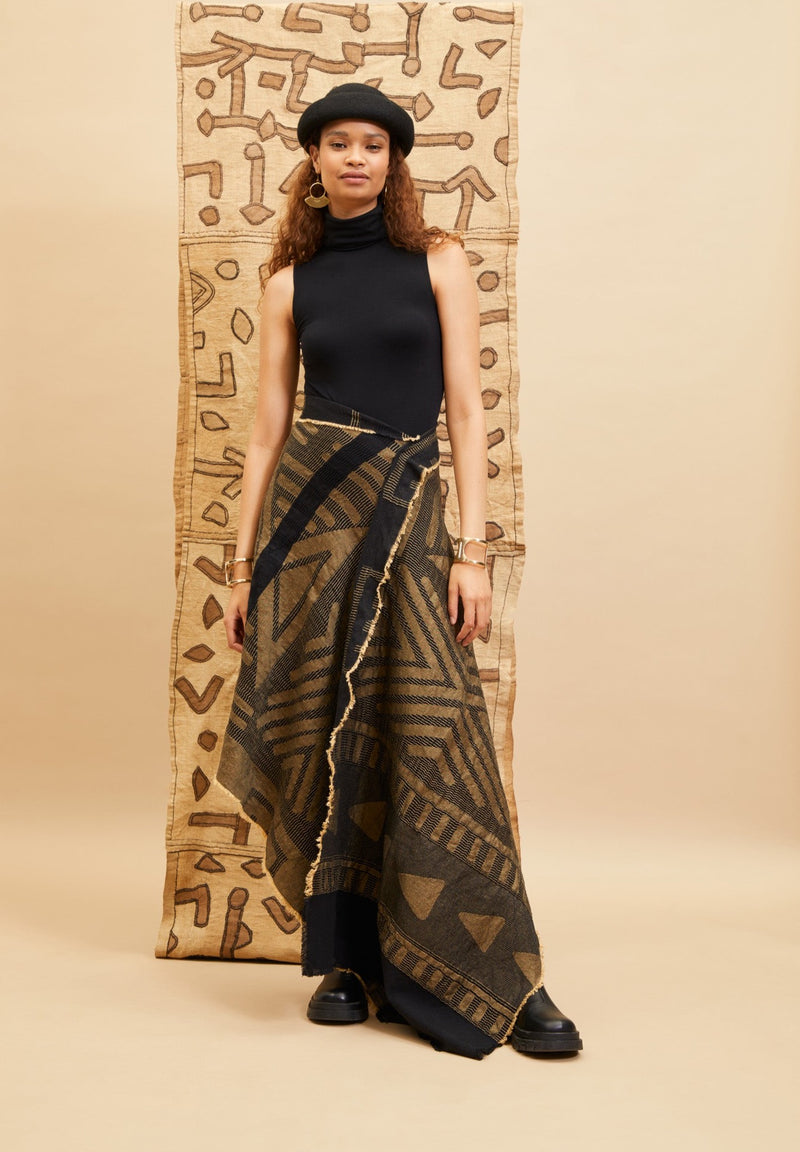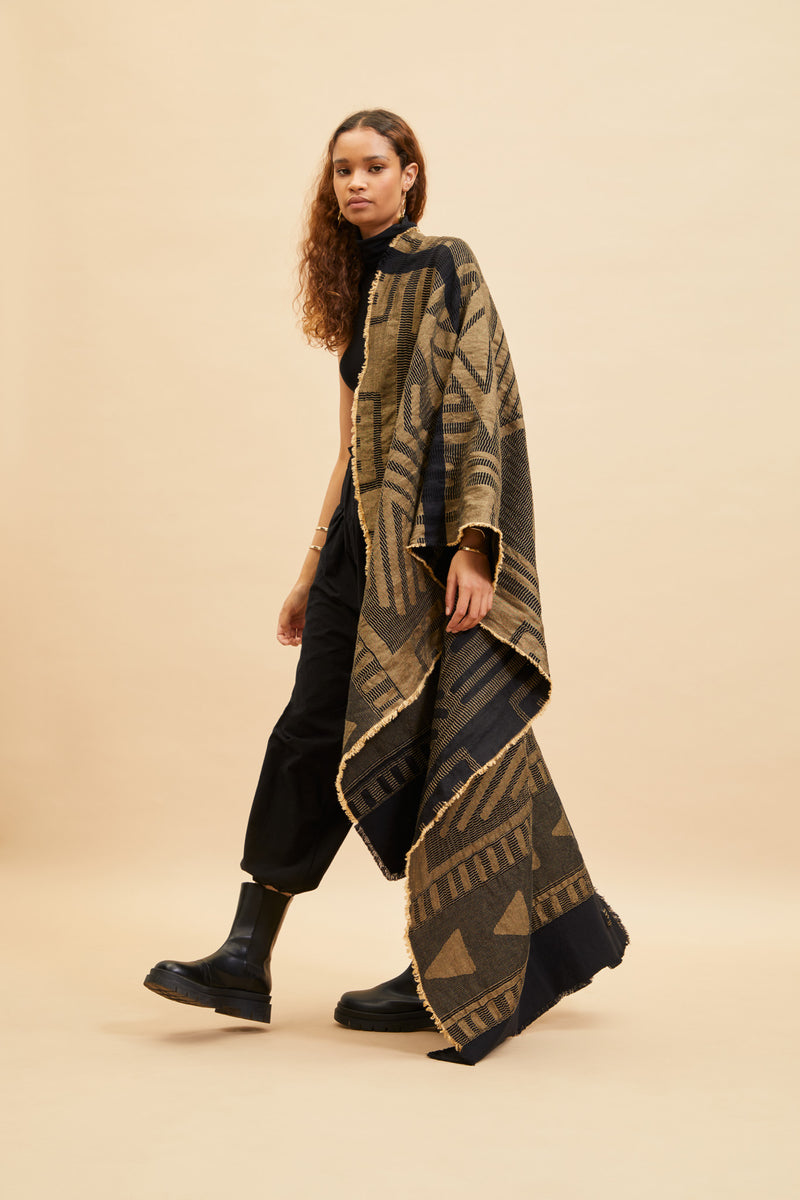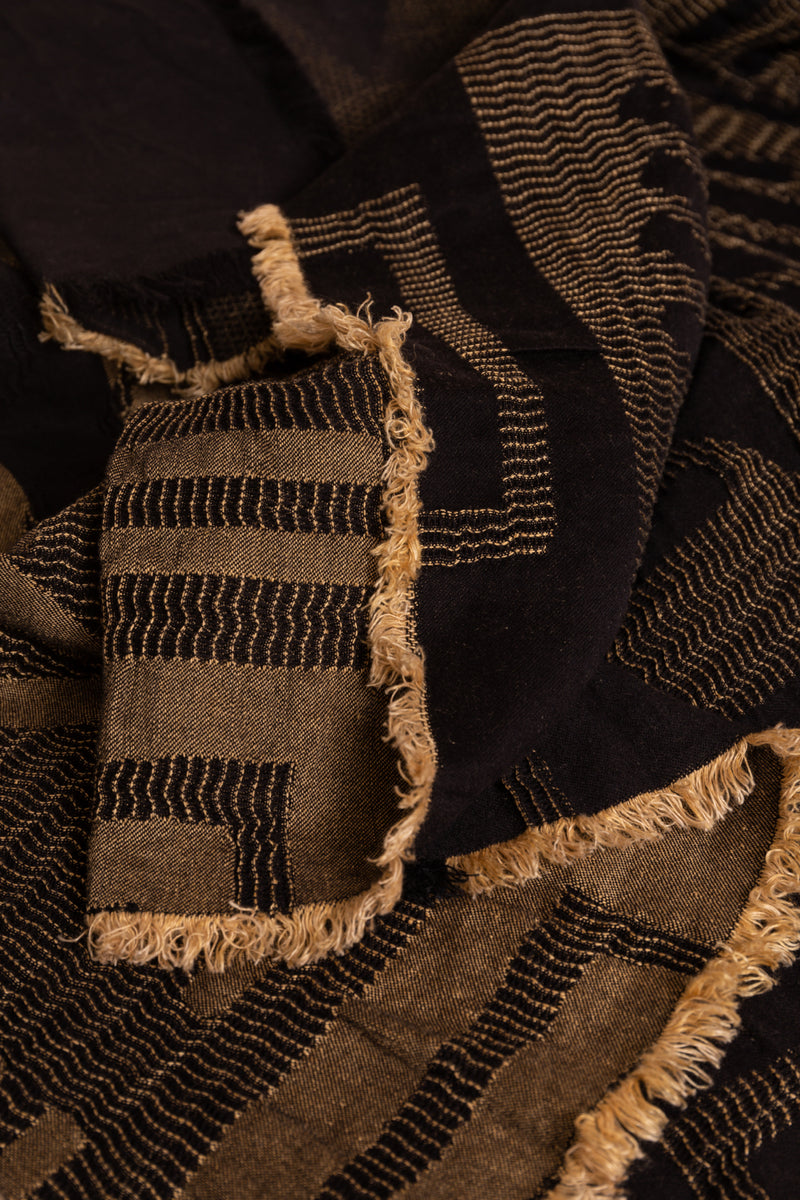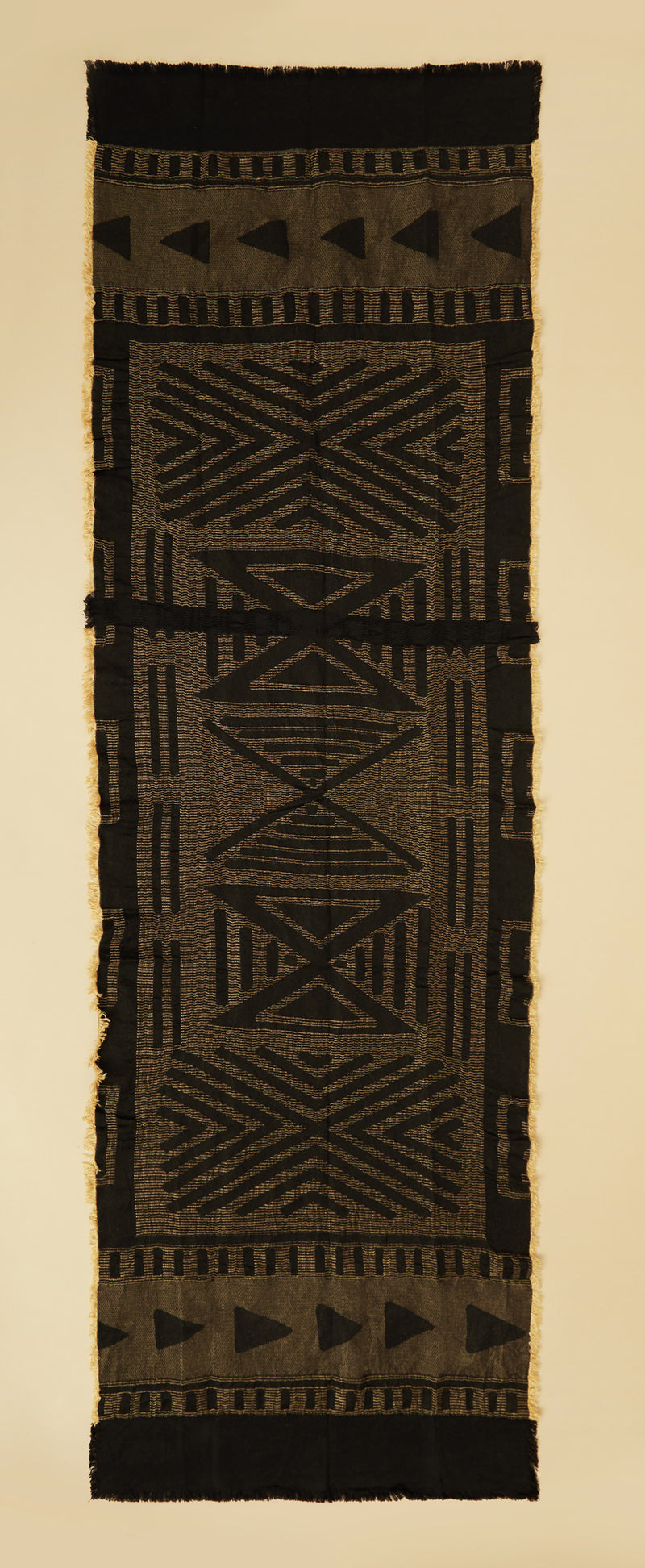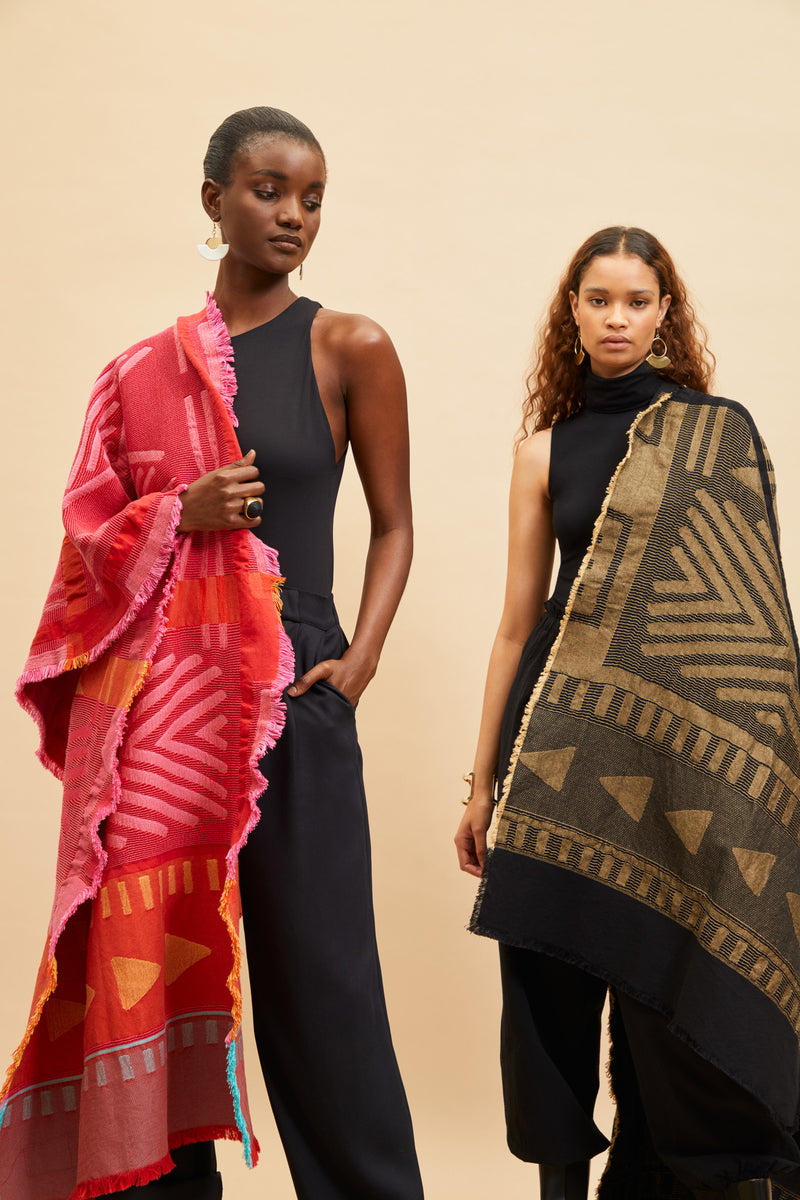 Halisi Shawl - Black/Gold
The Halisi Shawl is a mille collines statement piece made in collaboration with African Jacquard. This women's shawl in black gold celebrates the richness of West African patterns and draws inspiration from traditional weaving techniques. Made from the finest French Linen and African cotton it is medium-weight. The Halisi black/gold women's shawl wrap goes perfectly with anything you wear and can be draped across the body in countless ways, it can also be used as a decorative item in your home. The Halisi is an ode to all women, complimenting all shapes and sizes.
This luxurious shawl also comes in Red/Pink
We collaborated with a few local brands based in South Africa to create these special looks:

Faith wears Asha Eleven's Tembea trousers in Cornflower blue and the Kamba bodysuit in Black.
Qiniso wears black pants by Merwe Mode.
The beautiful woven garlic basket is by Design Afrika.
Please follow the guide below to determine your own measurements:

Our Guide to styling your Halisi
Off the shoulder
Scarf
Shawl
Skirt
Wrap
Common Questions
The Halisi Shawl is made of a blend of 100% French Linen and 100% African Cotton.

This textile can be machine washed on a soft/gentle wash at 30 degrees Celsius maximum or hand washed. Tumble drying is highly recommended to retain softness.

The Halisi Shawl is made to fit women of all shapes and sizes, it can be wrapped around you and styled in several ways, so it will fit petite women.

The Halisi Shawl is made to fit women of all shapes and sizes. It is One Size and measures 225cm long and 57cm wide / 88,58 inches long and 22,44 inches wide.

Please email us on sales@millecollinesafrica.com