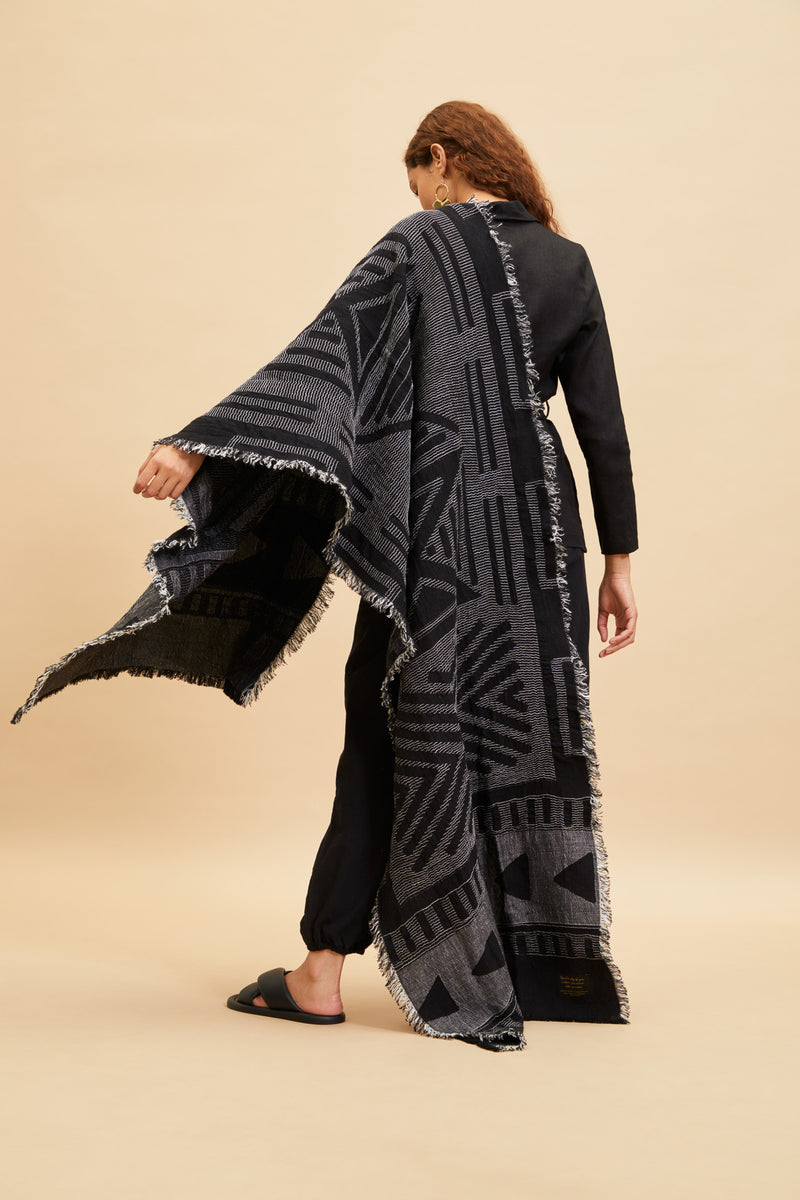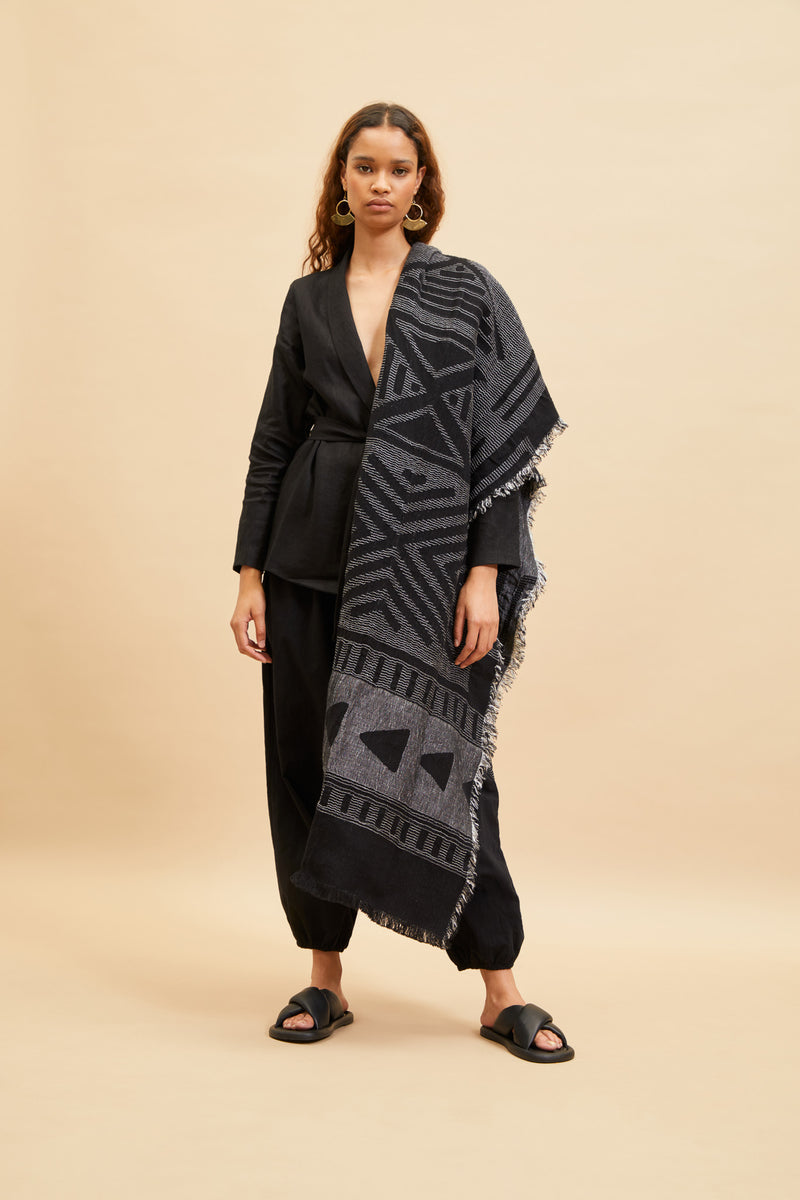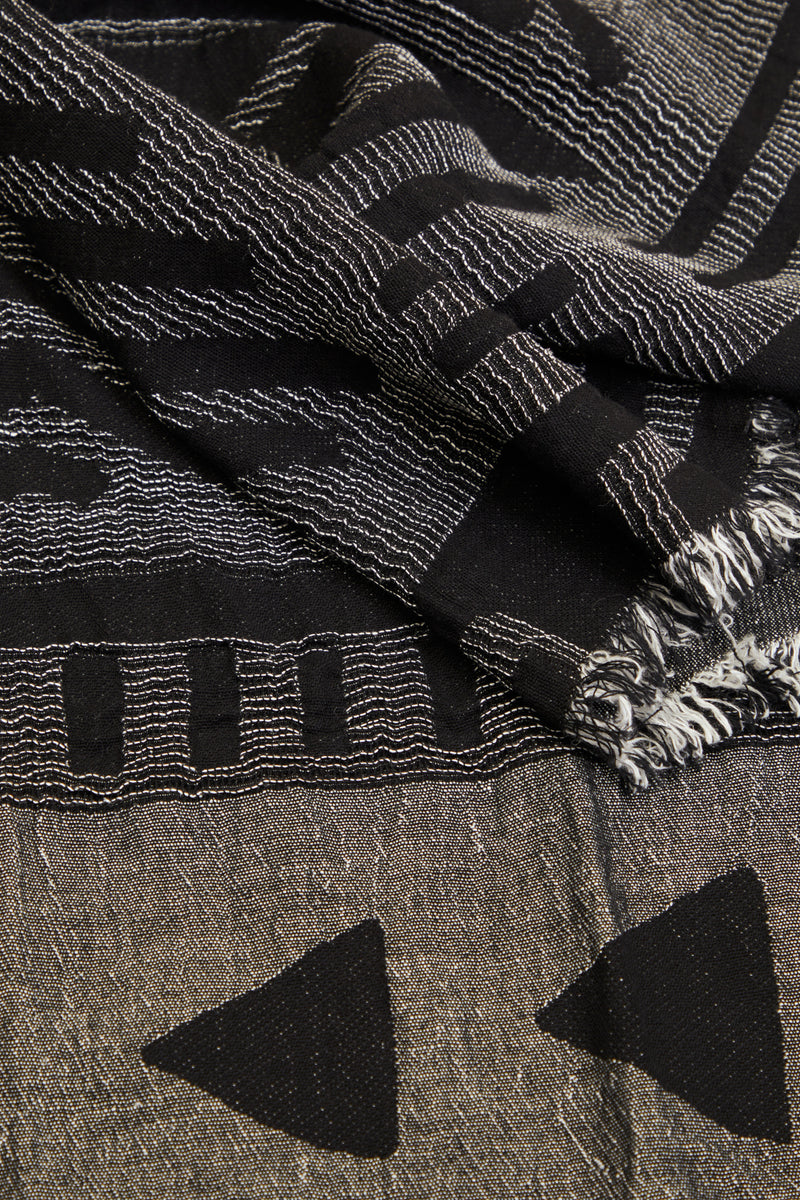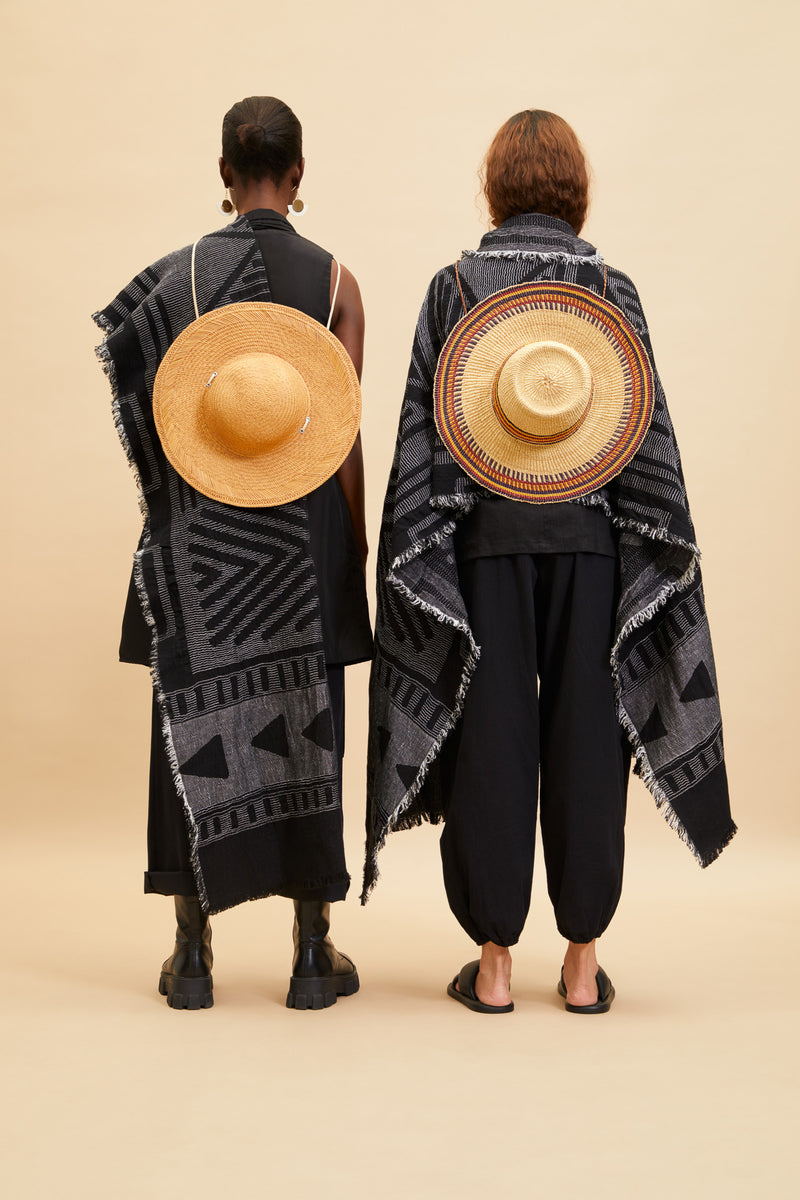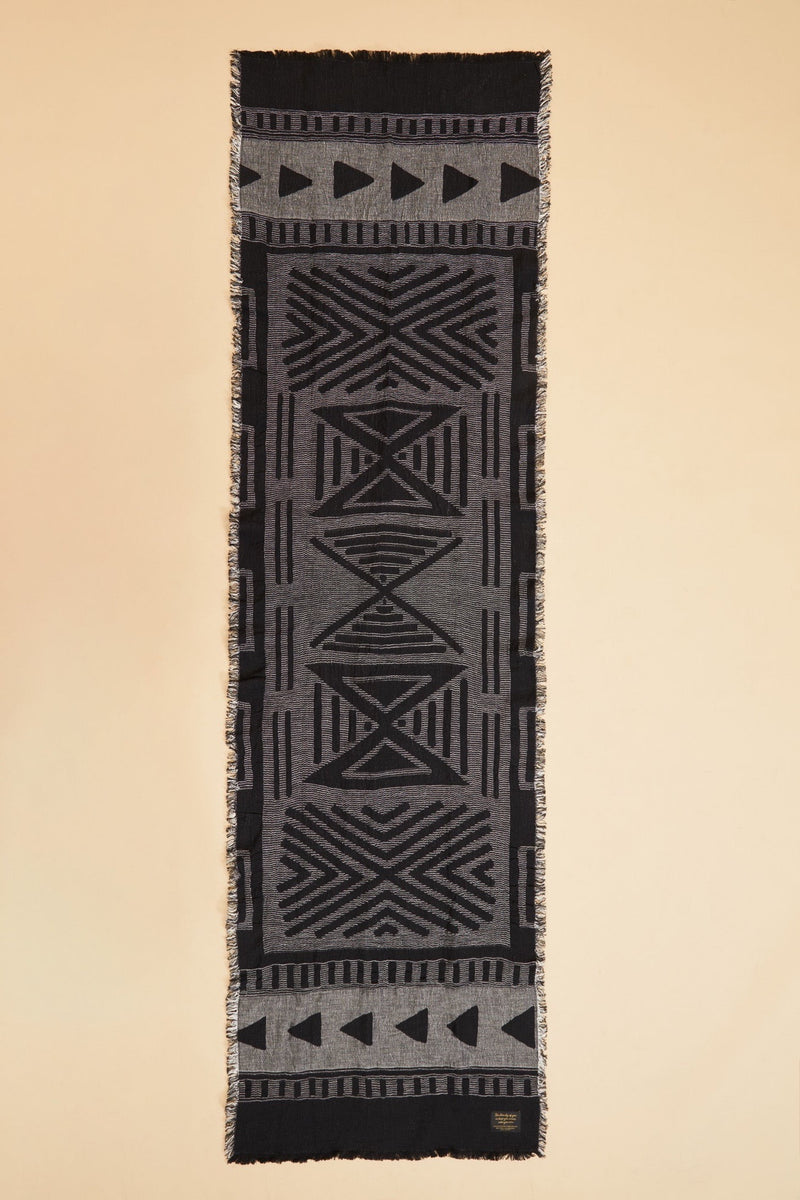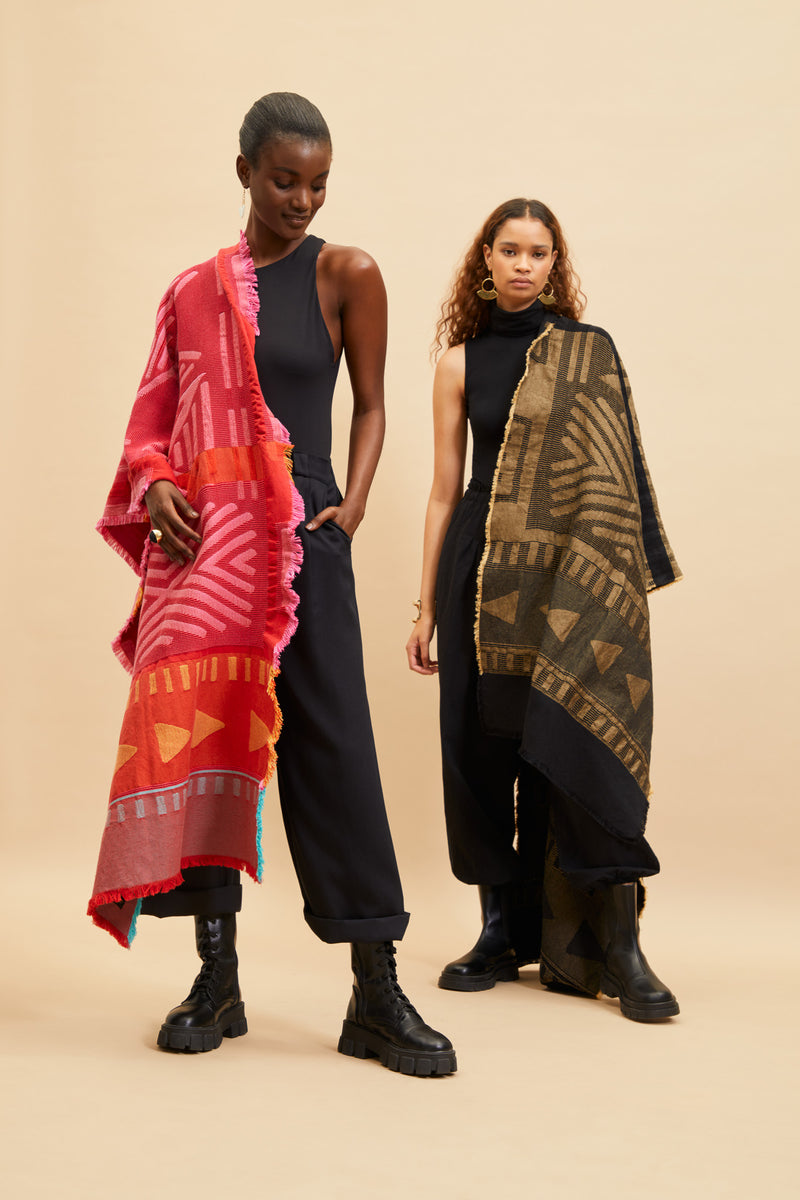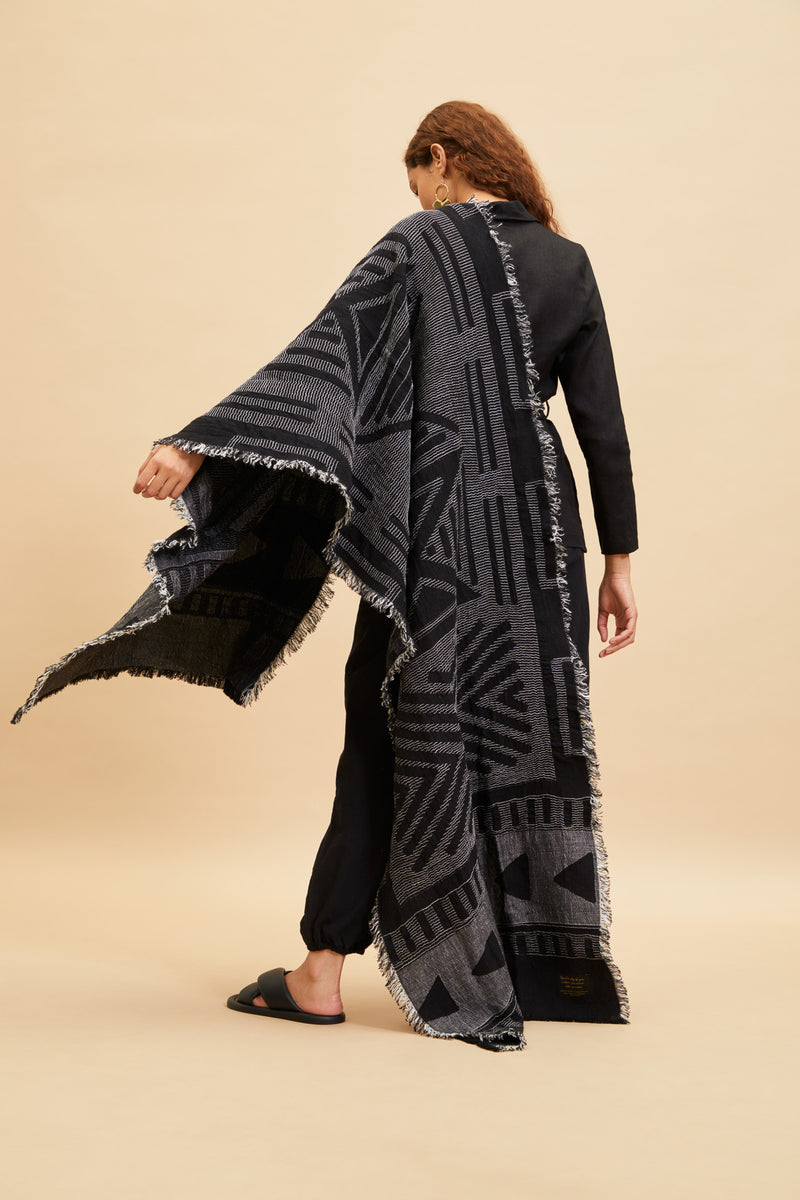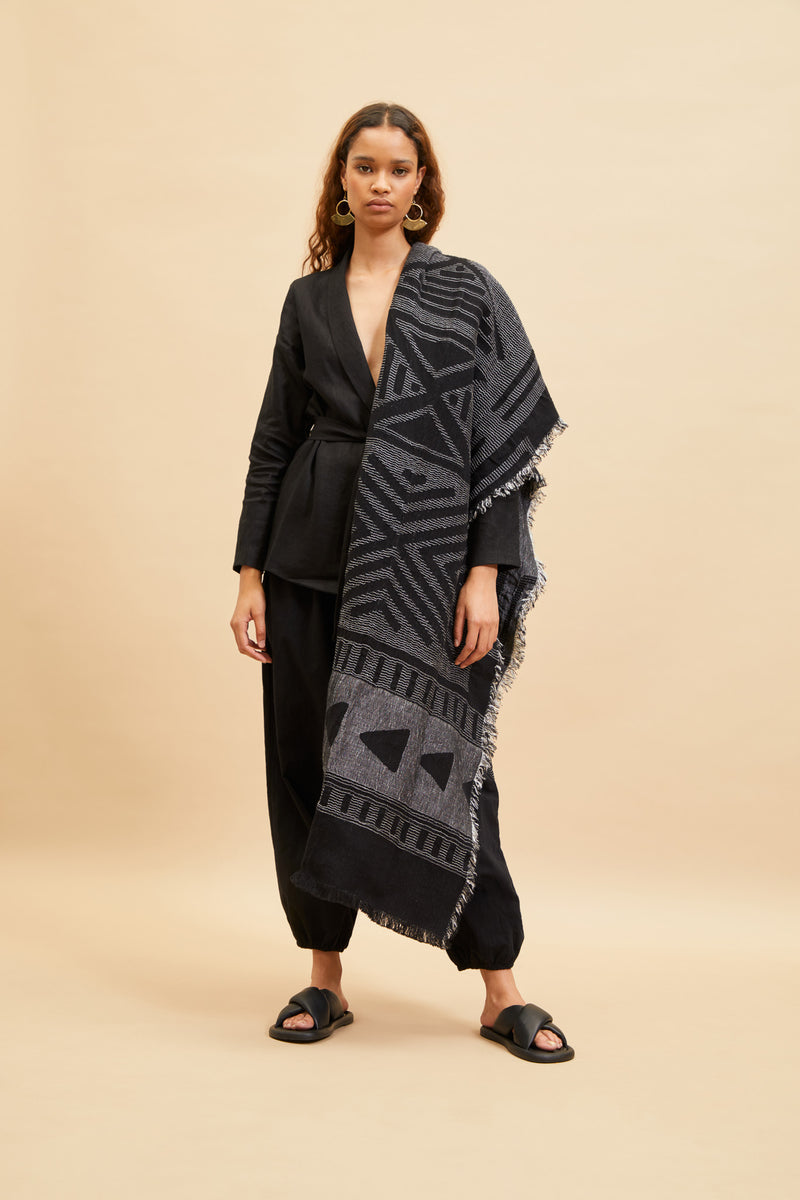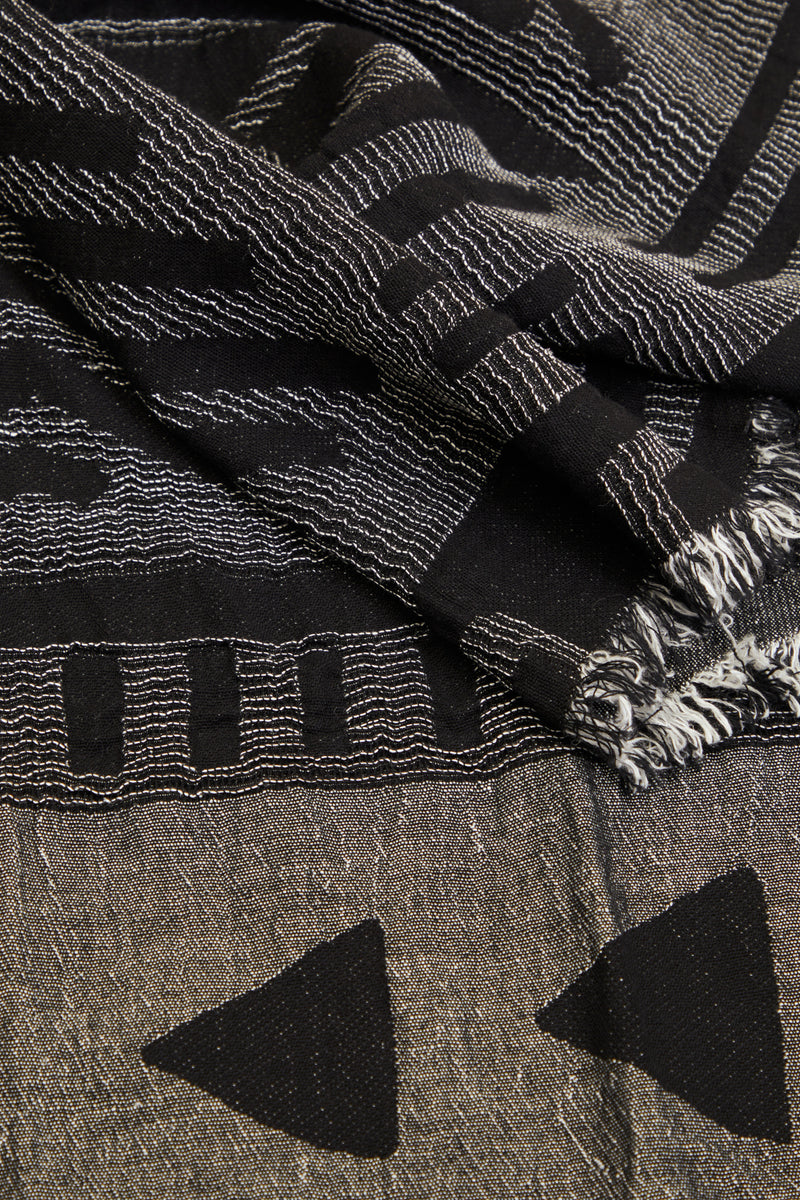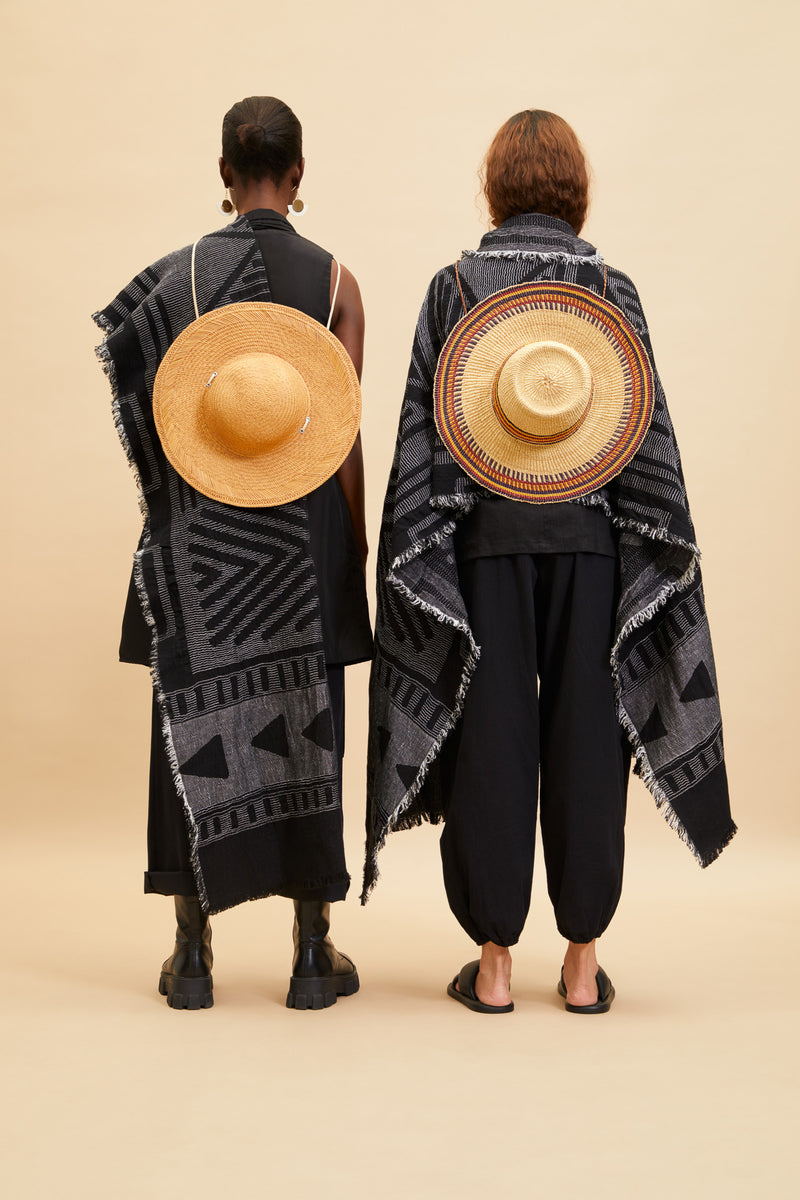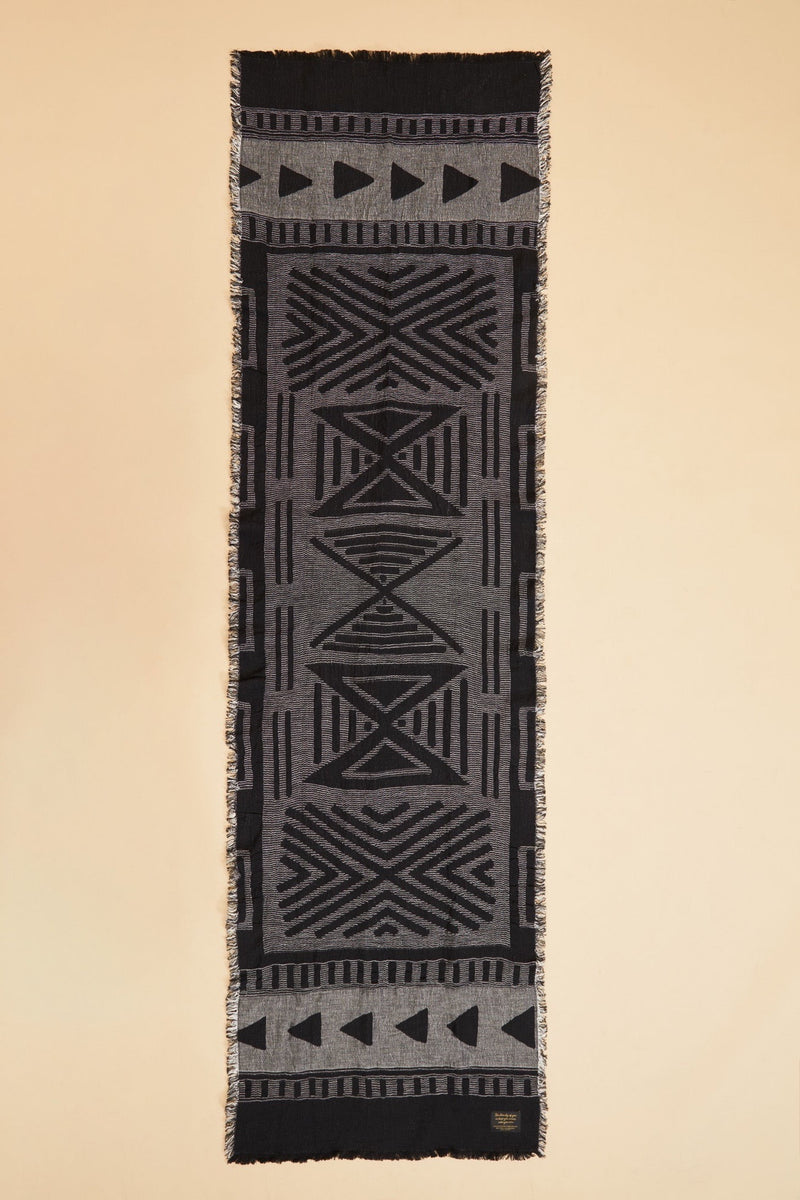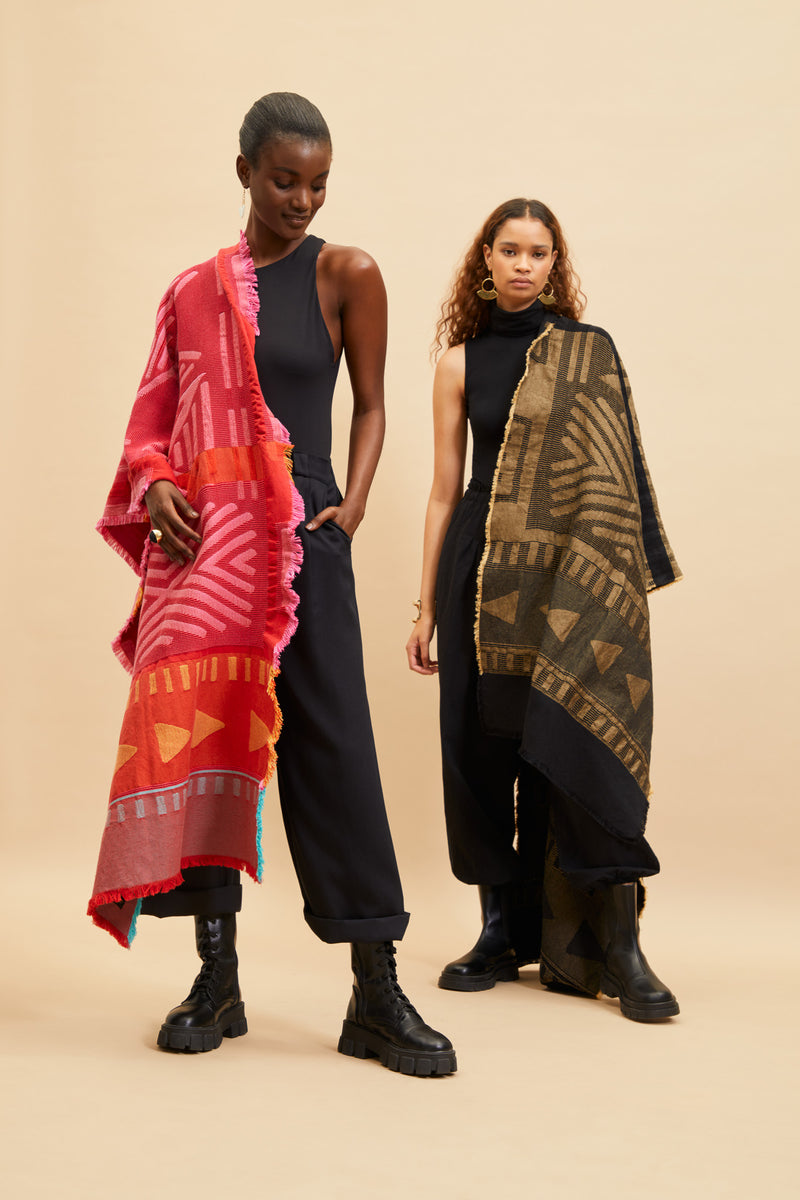 Halisi x Zeitz MOCAA - Black/White - Limited Edition
Introducing the Halisi women's shawl in black/white – a stunning collaboration between mille collines, the Zeitz Museum of Contemporary Art Africa, and African Jacquard. This limited edition women's shawl is made from the finest French linen and African cotton and celebrates the richness of West African patterns and traditional weaving techniques.
The Halisi women's shawl in black/white is a true statement piece, and perfect for adding a touch of luxury to any outfit. Its bold design makes it versatile enough to be dressed up or down, and its medium weight makes it perfect for wearing all year round. Whether you're looking for a unique gift or a special treat for yourself, the Halisi women's shawl black/white is sure to impress. This limited edition piece is only available while stock lasts!