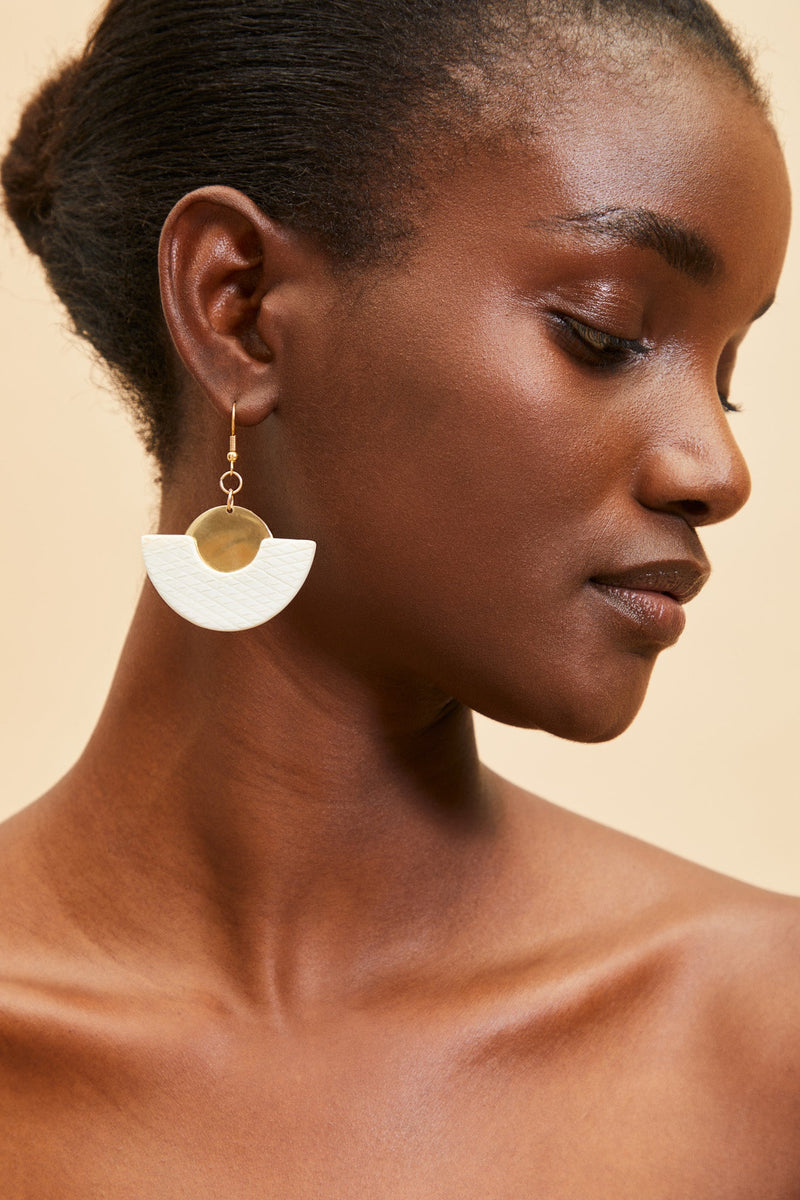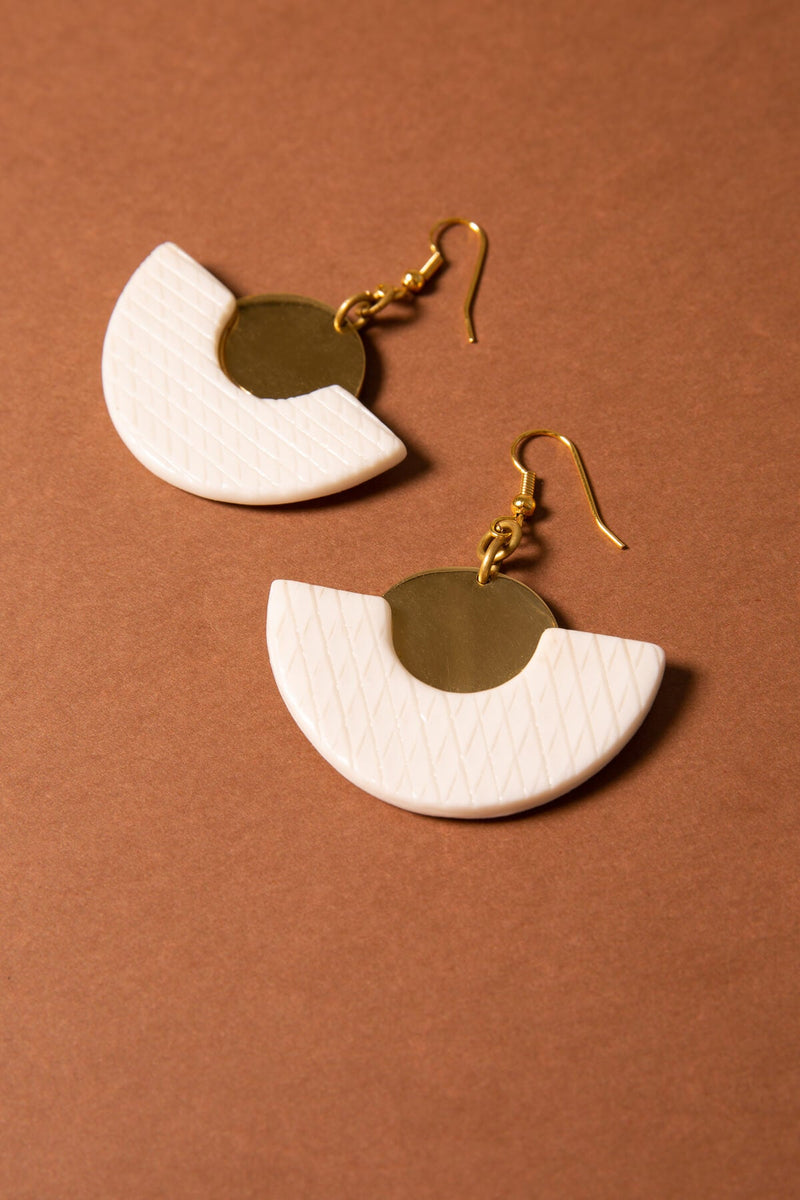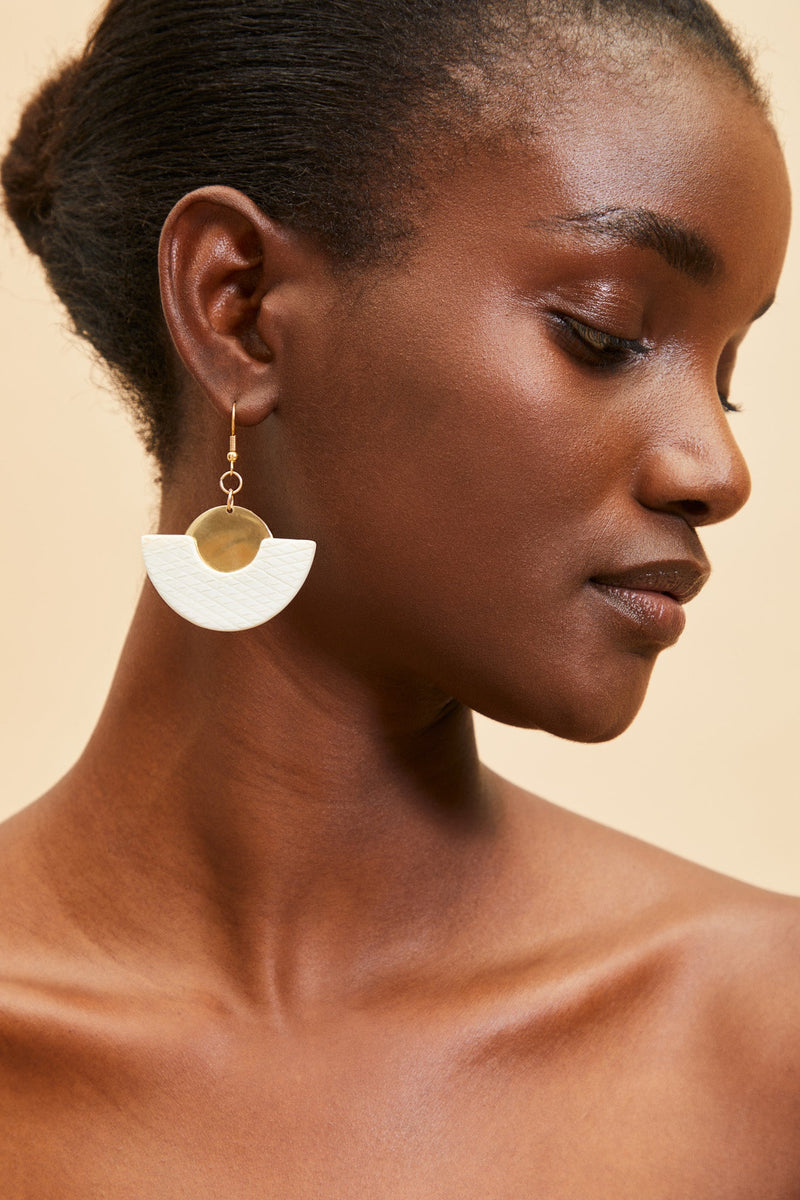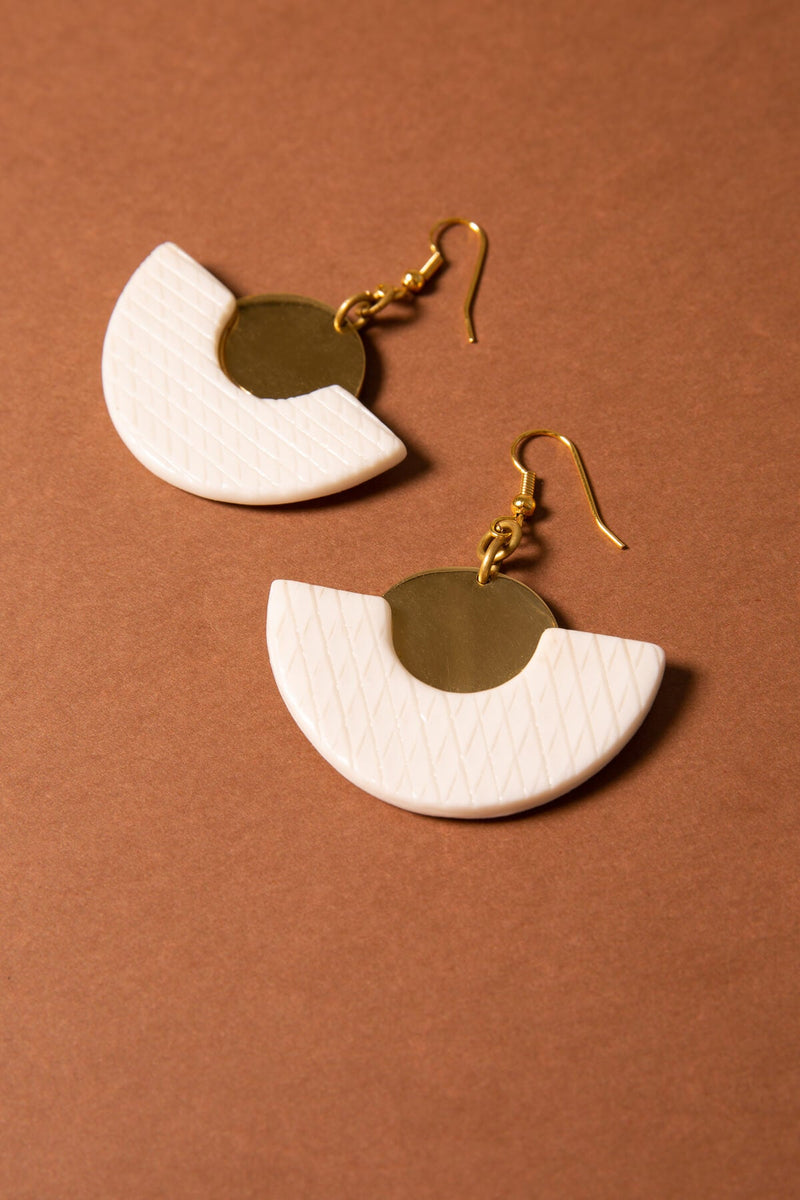 Self expression is all about adding intricate and carefully crafted details to your outfit and these unique earrings provide just that. Our Zuri earrings are made using bone and brass.
The brass is made in Kenya from old padlocks that are melted in high heat then poured into a mould and polished through a process called electroplating where a coating is put on the item to prevent the brass from changing colour. The bone is from cow bone ethically sourced in Kenya. The zuri earrings are a perfect match for everything you have in your wardrobe from your maji jacket to your simbisi sweater. 

They are light to wear and each piece feels unique and handmade.
Please follow the guide below to determine your own measurements: