Here's a little story about our one-armed wonder, our Kichana wrap.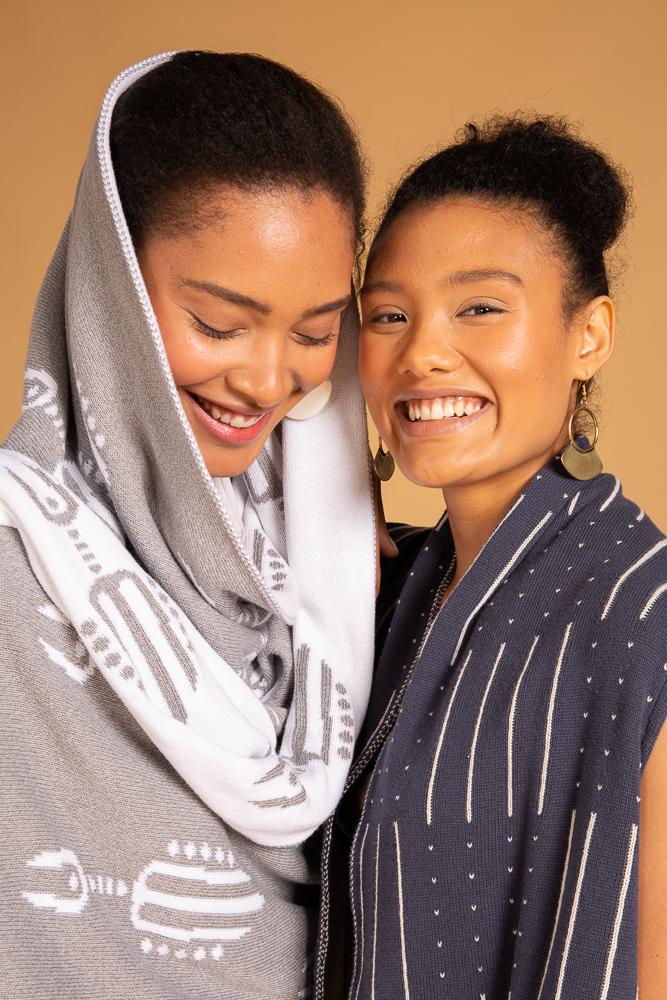 The first question people usually ask when they're introduced to our Kichana wrap is how do you wear it? The beauty of this piece is that it's so versatile there seem to be endless ways to wear it and this was a very intentional part of creating this garment.
A little background on this unique wrap, Kichana means 'comb' in Kenyan Swahili, our first Kichana wrap was made as part of our Swahili collection. We were inspired by the way women wrap themselves in fabric, which is very much particular to East-African culture. We wanted to find a contemporary and comfortable way to re-create this, hence the armhole that keeps the wrap in place but allows motion and flexibility.
In Swahili culture, the prints and symbols used in the textiles always have a meaning and traditionally these were meant as celebratory symbols. With this in mind, we chose a comb as our symbol because we felt it was close to our values of celebrating the African woman and natural beauty and of course, natural hair. The design of this wrap then evolved, and the other versions of this wrap (Black Kichana and Navy Kichana) took their inspiration from traditional African textiles, our black and navy kichana wraps are contemporary re-interpretations of the Mali Mud cloth and traditional Indigo cloth.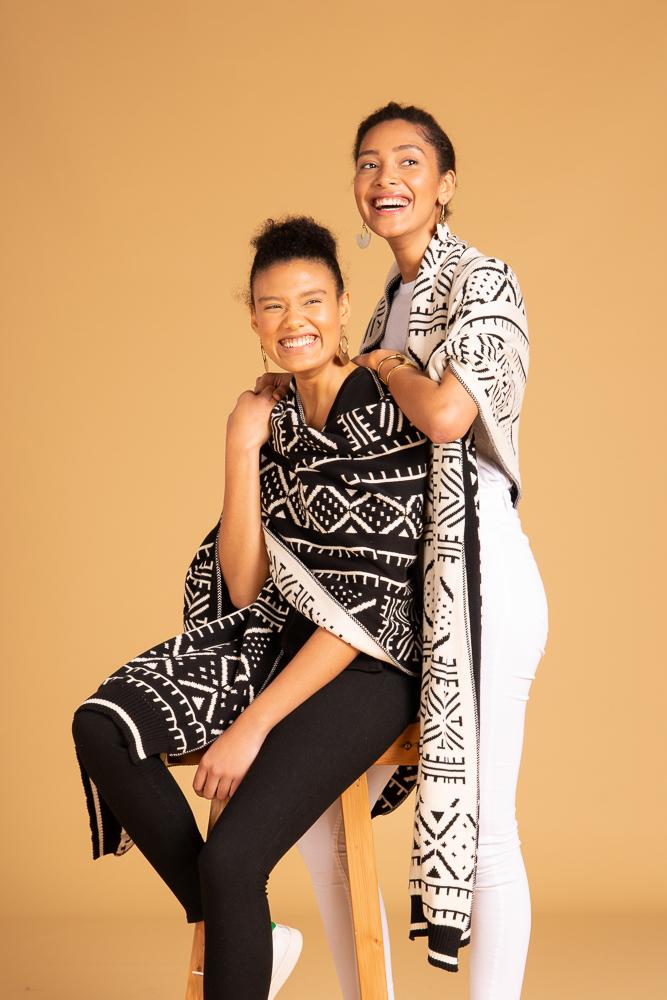 The wraps are made from 100% cotton yarn, the yarn is sourced from a cotton spinning mill in Pietermaritzburg, it is then dyed in Worcester by one of the only cotton dyers in the Western Cape.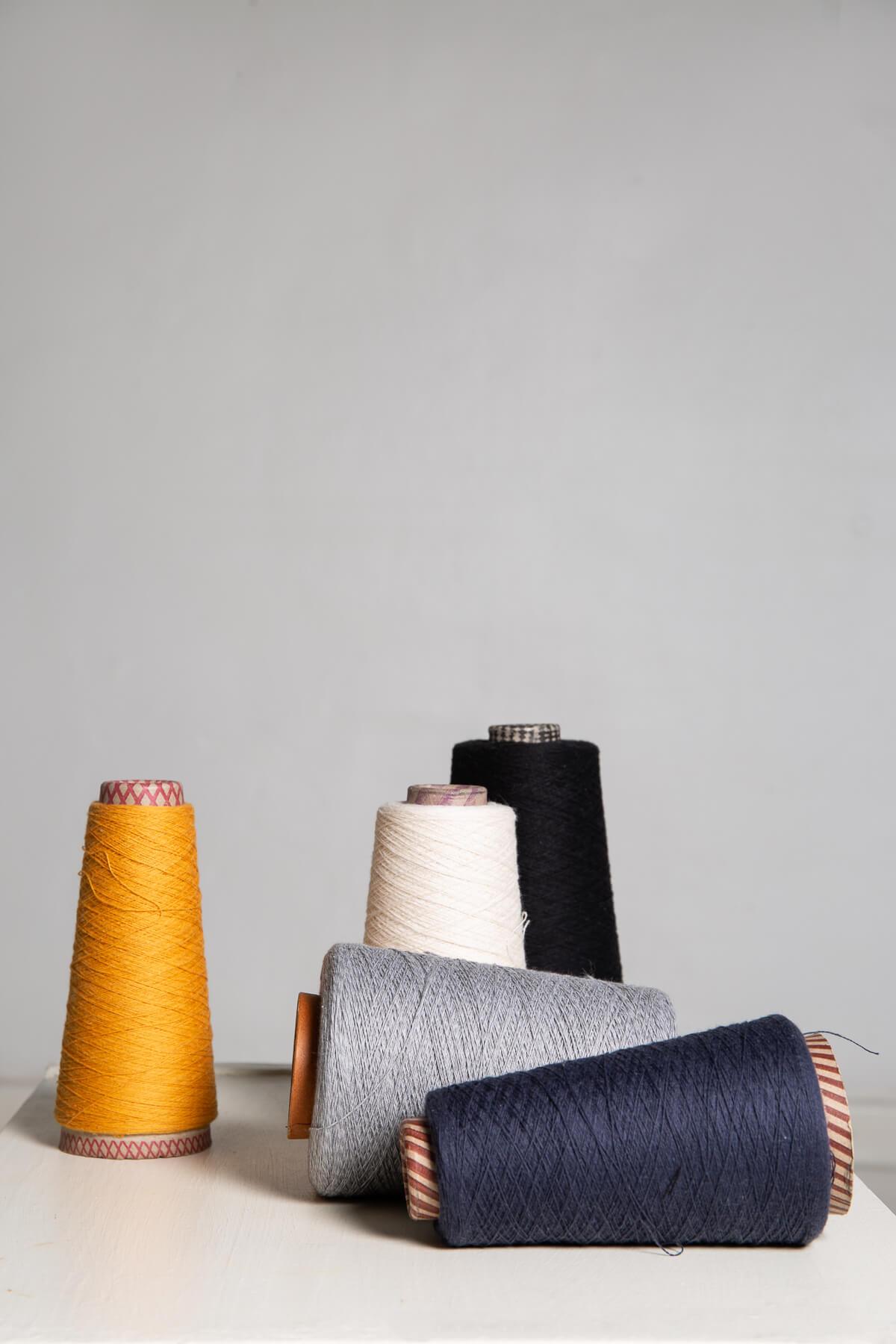 A reactive dye process is used, this is quite an elaborate process as you have to be careful with the colors so they don't bleed. This process is effluent friendly so they make sure not to pollute the water afterwards with the dyes.

The wraps are then knitted on electronic knitting machines, which takes about 45 mins per wrap. They then link the wrap off at the top and wash it, knit it slacker, wash it again, the fabric shrinks 20% in length and then it doesn't shrink again. They then cut armhole, edge it, label the item, lock stitch it and voila! A Kichana wrap is made.