Imara: The story behind the designer knitted scarf
In such a diverse continent, we are gifted to have Africa as our biggest inspiration when creating all our mille collines pieces. The Imara designer knitted scarf is no exception. It all begins in the quarters of our Cape Town studio. We wanted to create a new designer knitted scarf that is light, stylish and comfortable enough to be worn by both men and women - a scarf that connects us all. We named our designer knitted scarves Imara meaning strong in Swahili to celebrate the strength found when we come together. We are our tribes and our communities. This range embodies the pride and strength we experience when we work together to create something magical.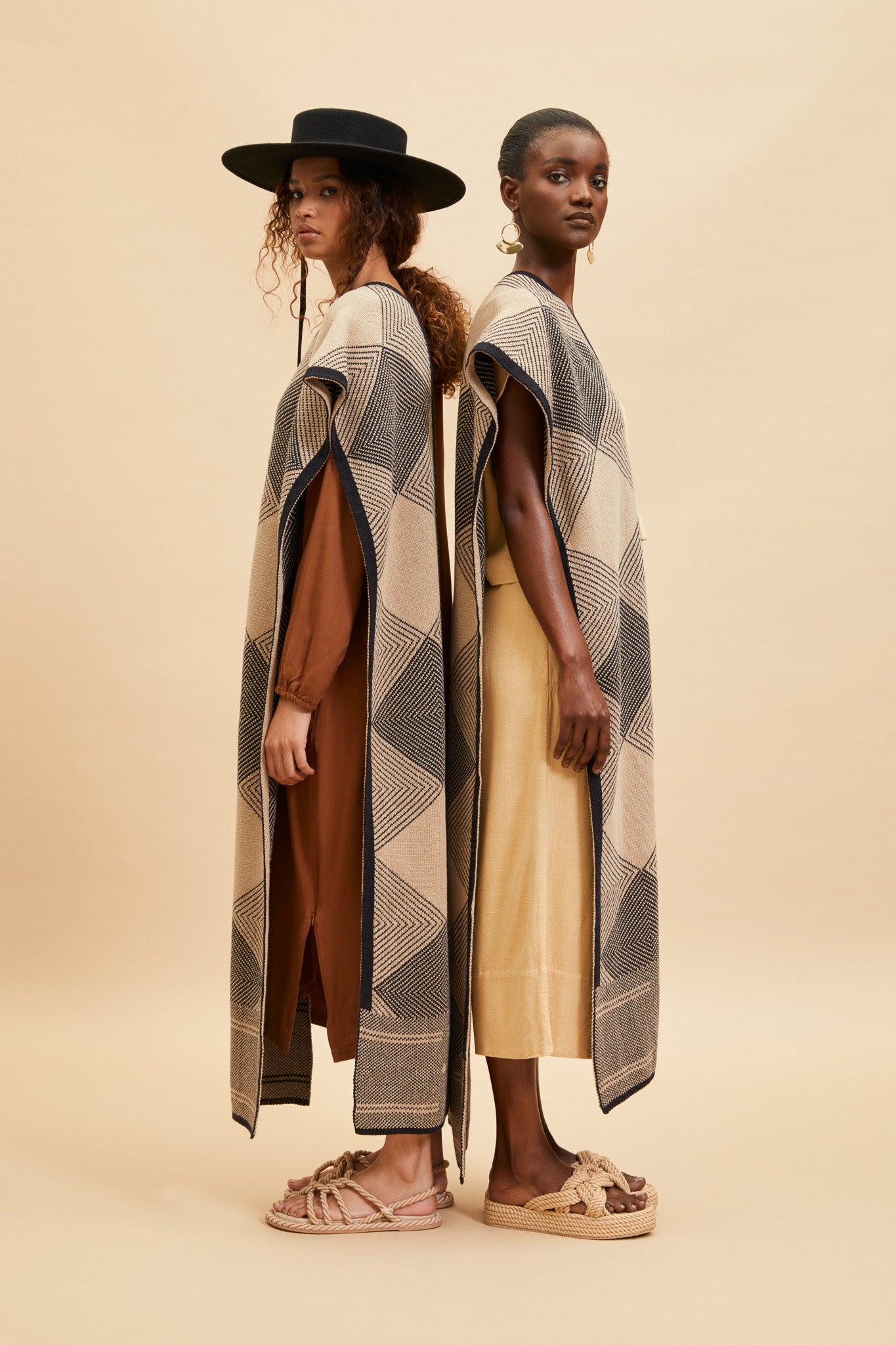 The Design
The Imara  designer knitted scarf can comfortably be worn to elevate your style. This lightweight scarf is made from 100% cotton and is a perfect must-have item for men and women who love design. We loved it so much we created three different styles, each with a  unique symbol and story.
Available in white & sand, black & white, and sand & black, this scarf is a knitted designer scarf that you can wear with any outfit for a bold an sophisticated look. The intricate detail and simplistic design allows you to tie it up, wrap it around or just simply drape it over one shoulder. We have a range for the perfect special gifts for a partner or friend.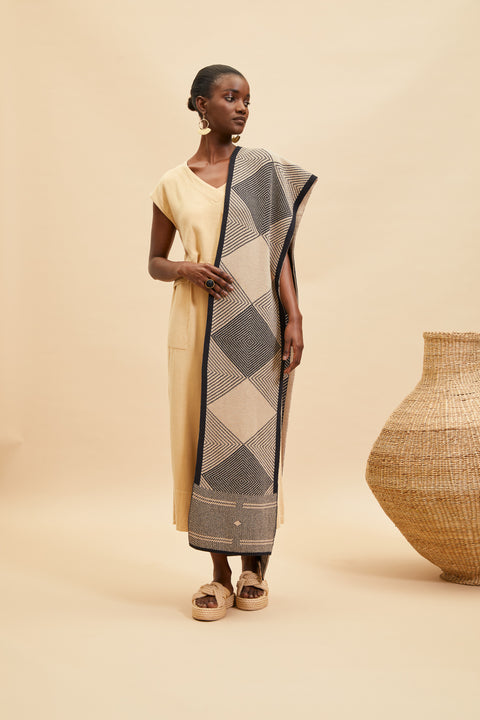 This scarf is designed in a geometric African pattern, inspired by the use of diamonds and triangles to create dynamic effects. The combination of pattern and the equal colors of sand and black creates usawa 'balance' . It's reversible, versatile and a delicate take on our connection to African patterns. 
Our white and sand Imara designer knitted scarf includes a familiar symbol which is also featured on our Kichana Wrap Stone White. This handmade comb shape is a signature mille collines symbol that represents the celebration of  the African woman, natural beauty and of course, natural hair. We value celebrating African women and uplifting our sisterhood. Sia can be seen modeling our Imara - comb scarf in her natural hair, showcasing the timeless beauty of this designer scarf garment.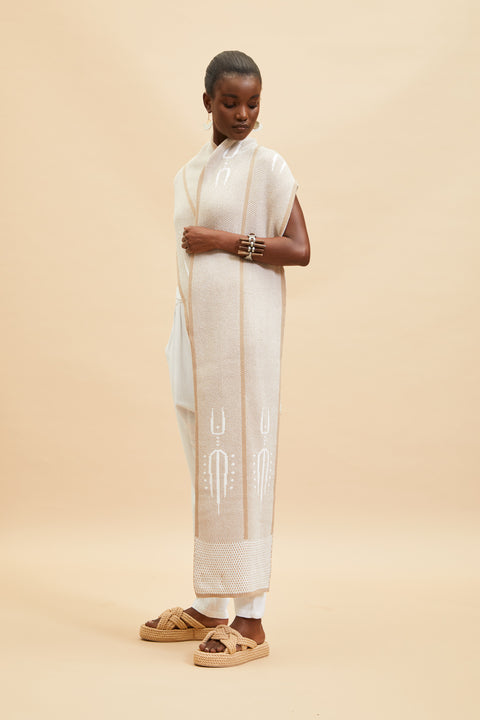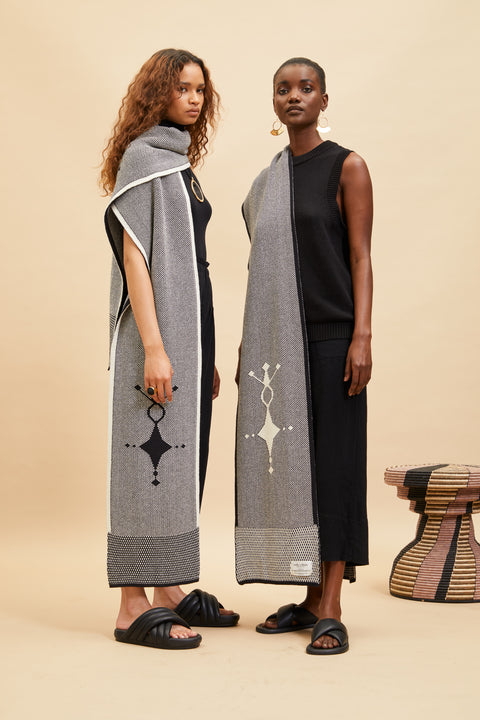 This reversible scarf is a nod to Turareg culture and the famous shapes they use in their jewelry design. The circle and the cross within the piece is the combination of male and female symbols in union to create a concrete object of great beauty. Typically made of silver, this metal piece is gifted from generations. This heritage is based on an age old tradition whereby a father passes his Tuareg Cross to his son, at puberty, as a symbolic reminder of the Tuareg nomadic lifestyle. This symbol is to help find your way at times of confusion, distress or difficulty, throughout the four directions of the world.
Frequently Asked Questions
How do I care for your Imara scarf:
The Imara scarf can be machine washed separately, on a light/gentle spin, at 30 degrees Celsius maximum.
When wet, pull back into shape and air dry. How heavy is the Imara Scarf?
When we say lightweight mean it. The Imara scarves are around 450g.