Celebrating the female form
Let's talk about body shape and size!
With global fashion trends focusing on inclusivity, the fashion industry has begun to open up. We are witnessing more conversations around women's skin tones, height and body shape, empowering all women to discover what makes them feel best. Social media has championed this by making room for more women to engage and speak their minds freely about their own bodies.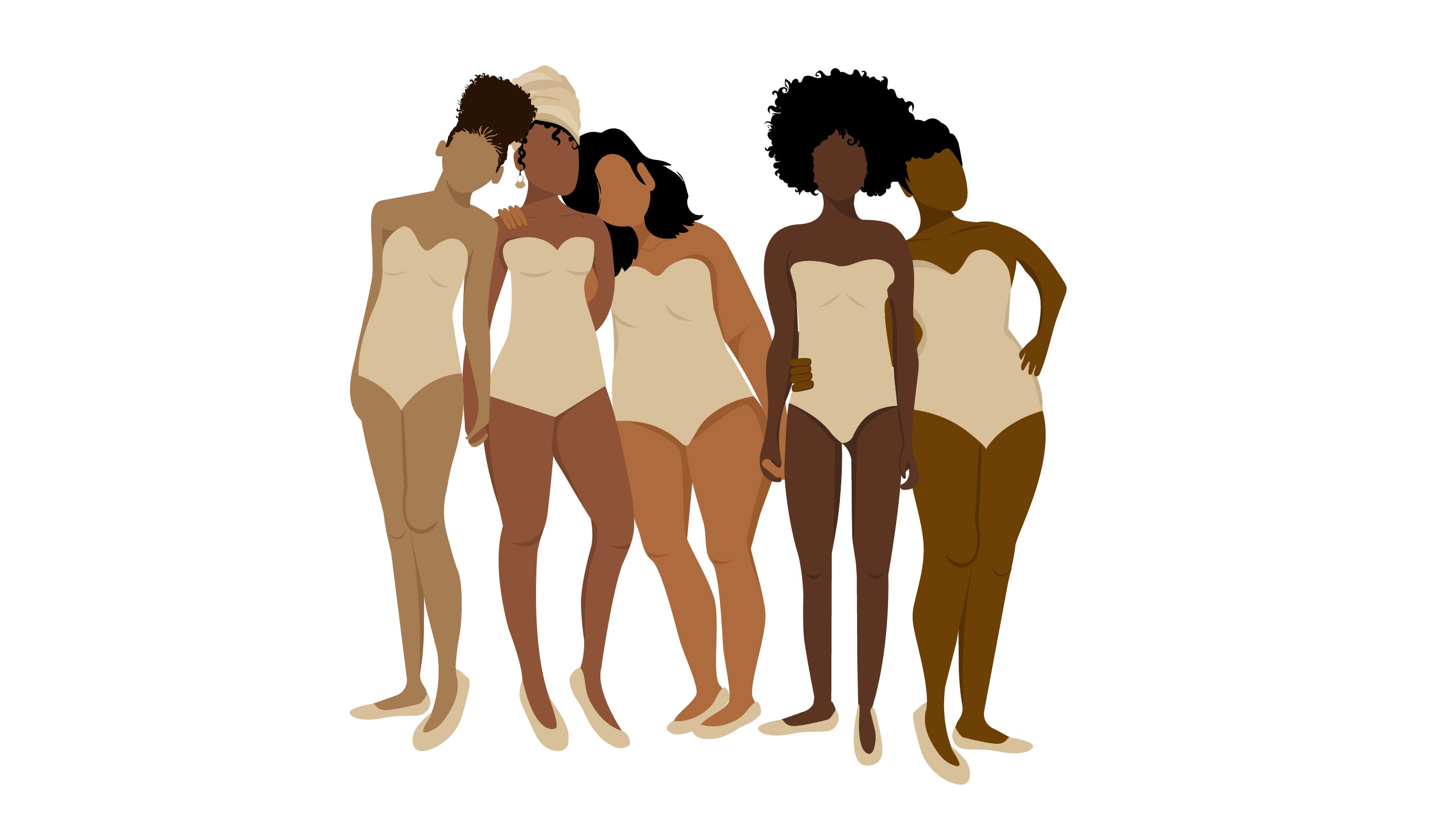 African style clothing makes room for openness, comfort, and freedom of movement. Kaftans traditionally worn in many central and west African cultures, are a great example of this. The Kitenge wrap has adorned East and Central African women by providing a flexible silhouette that fits all body shapes and sizes. But how does this openness impact the online shopping experience?
Have you ever shopped online for the right high waist jeans only to discover that your newly purchased pair barely reaches your hips? Or that beautiful shirt dress you saw online ended up being more of a shirt than a dress. Without the opportunity to try on different outfits, moments like these can have you questioning your judgement about your body. Online shopping can feel like a labyrinth in search for items that take into consideration the versatility of our bodies.
At mille collines we believe that there is no greater statement of your identity than your own skin and body. We hope to leave you with some tips and guidelines (not rules) to help you navigate the online shopping world and to help you make beneficial choices when purchasing your next mille collines attire.
How do I know what my body type is?
The best way to begin is by finding that measuring tape that has been gathering dust in your closet. Measuring three parts of your body: your chest, your waist, and your hips (all the way around). From here you will be able to gauge which of the five below categories you fall under.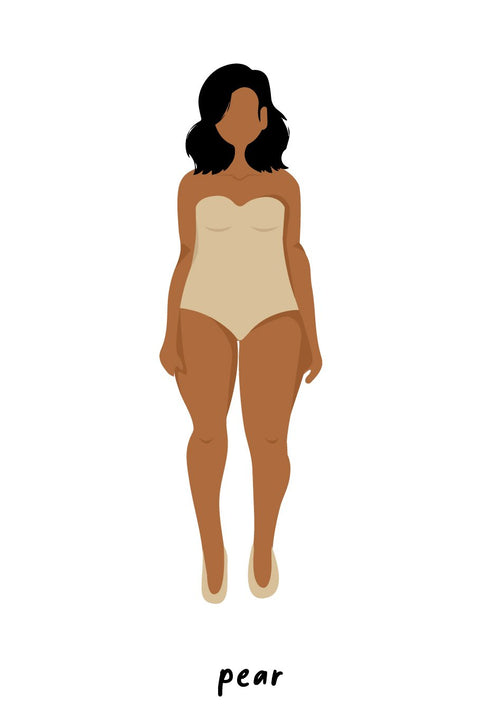 This shape means that there is more of you to love on the lower half of your body than the upper half. Your hip measurement will be significantly higher than your waist and chest.
Style tip: Wear brighter colours or patterns on the top half of your body to provide balance and to show off your smaller waist. 
Kichana Wrap: Find fun ways of drawing attention to your waist. You can achieve this by wearing your Kichana as a tunic and cinching your waist with a belt.
The hourglass shape means that there is a lot more of you to love on the upper part and the bottom part of your body (particularly the chest and hip areas). The waist measurement is significantly lower than the top and bottom half.
Style tip: Find fun ways of drawing attention to your waist
Kichana Wrap: You can achieve this by wearing your Kichana as a tunic and cinching your waist with a belt.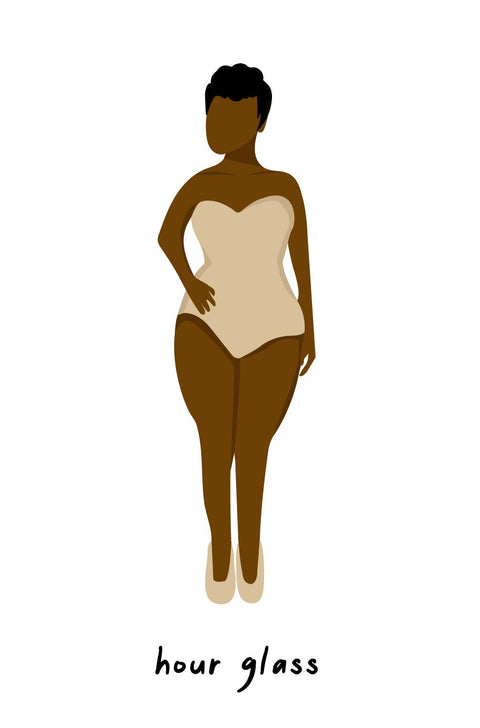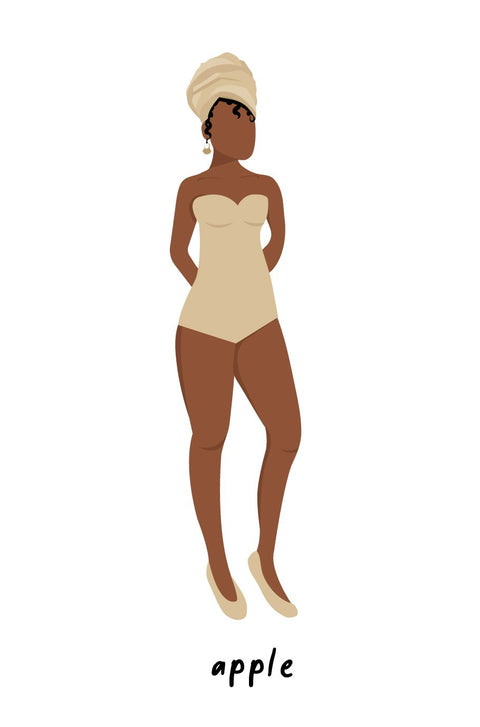 The apple shape is like the inverted triangle as the chest size is larger than the lower parts of the body. What makes this shape unique is that the arms and legs are typically thinner in size than the rest of the body.
Style Tip: Style your outfits to draw attention to your arms and your legs. Wear detailed clothing above the bustline and below the hips.
his inverted triangular shape is a variation of the apple body shape. In this shape you have more to love in your upper body than your lower half of your body. Your hip measurements will be lower than your upper body measurements. You are also likely to have broader shoulders too.
Style tip: Focus on adding volume to the lower part of your body. You can also style your outfits by pairing darker tops with more brightly colored or patterned pants.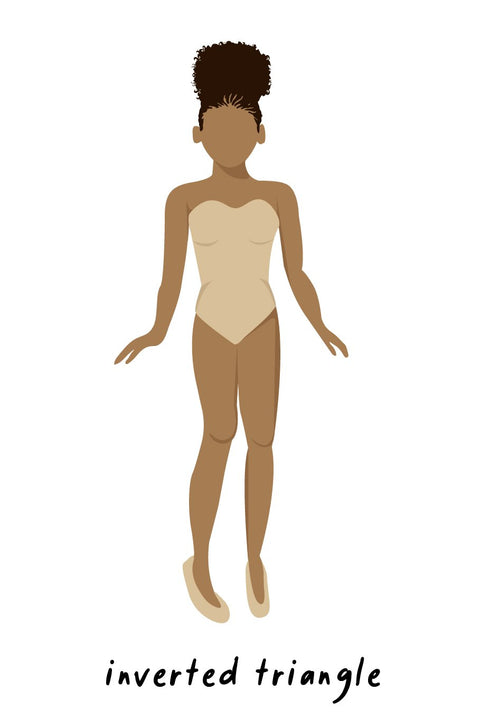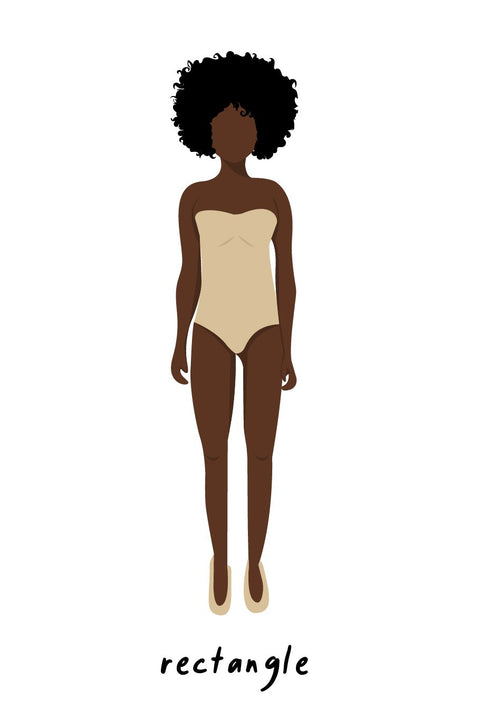 The rectangular shape is a balanced silhouette. Both the upper and lower body parts are well proportioned. 
Style tip: If you are slender, ideally wear clothes that add volume it your lower and upper body parts.  Wear outfits that cinch the waist.
How do I style myself according to my body shape?
We have identified below our top three versatile items that we think are suitable for all body types:
Kichana Wrap (One size fits all)
The Kichana Wrap is a versatile one size fits all garment. The wrap features a Mali mud cloth inspired jacquard print.  The piece is comfortable and can be styled in multiple ways. The Kichana can be utilised as a head scarf, scarf, tunic, cape...just to name a few. This piece can turn any outfit into a statement and fits all skin types of torsos and heights. We highly recommend you click here and see guidelines on the 7 Ways to Style Your Kichana Wrap.
If you are a pear, rectangle, or hourglass shape, find fun ways of drawing attention to your waist. You can achieve this by wearing your Kichana as a tunic and cinching your waist with a belt.
For pear shaped women, you can also style your shape by wrapping it around the upper portion of your body and pairing it with darker pants.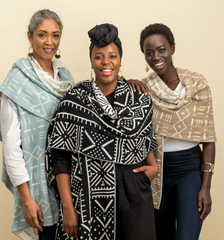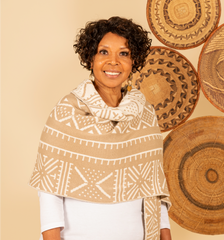 Halisi Shawl (One size fits all)
Another versatile one size fits all type of garment, the Halisi shawl is a statement piece that can be used as a shawl, skirt, or a throw.
If you are a rectangle, apple or inverted triangle shaped. This is the style for you. Wrap your Halisi around the bottom part of your outfit and pair it with a plain darker toned shirt/top. This style will add volume to the bottom part of your body creating a more proportionated look.
If you are an hourglass shape, the Halisi can be draped over your shoulder loosely or styled as an elegant shawl.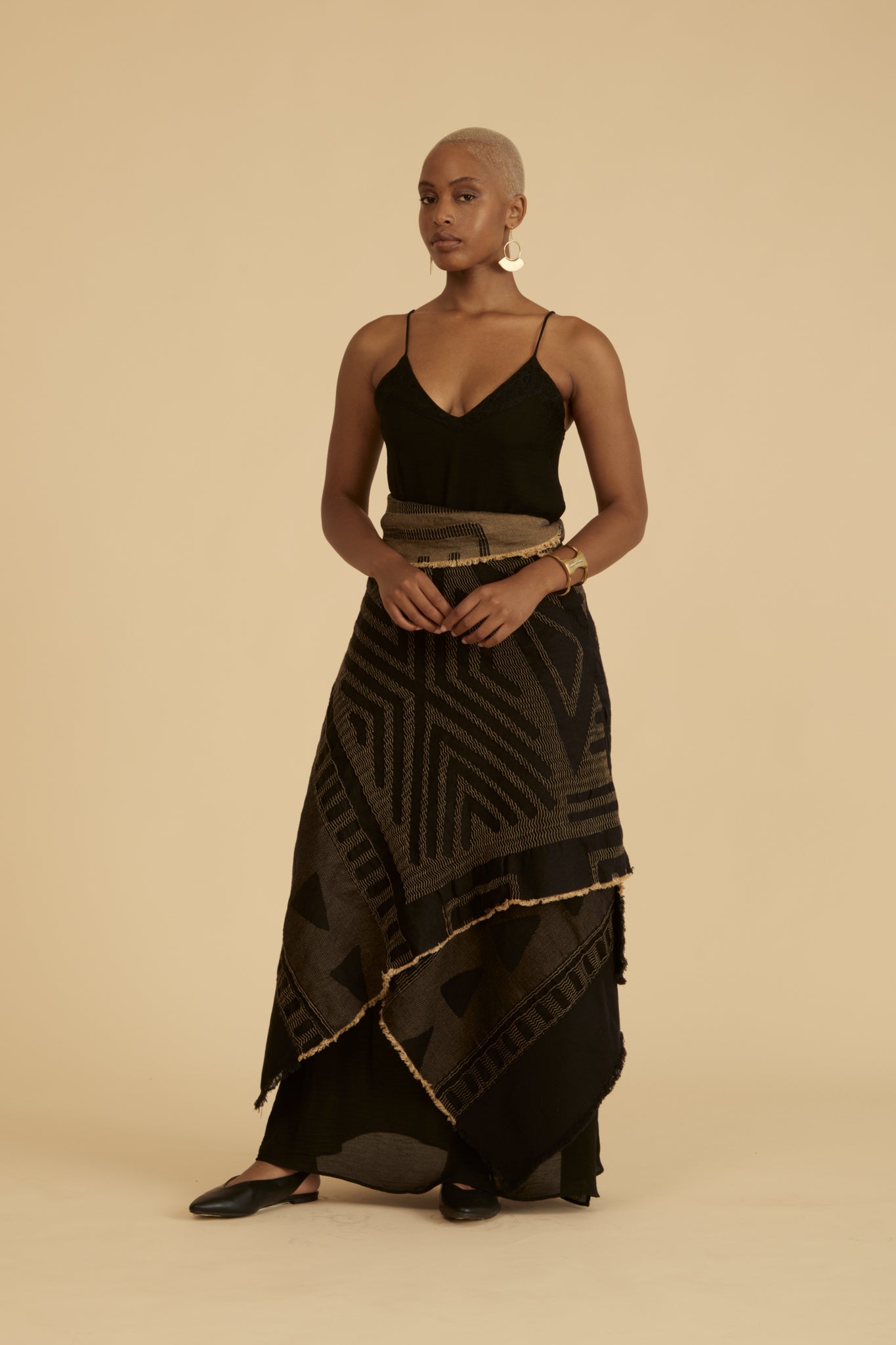 Safi Dress  (Small, Medium, Large)
The Safi dress is mille collines take on the line shirt dress. It features African Wax print detailing on the cuffs and collar. Should you find yourself with one in your closet and you were wondering how to style it, there are several ways to make this simple silhouette accentuate your best assets.
Pear shaped women don't forget to define the waist when wearing a Safi dress. The broach on the pocket is perfect for driving attention towards your bust area.
Apple shaped woman, it is important to choose your bra wisely. A linen dress is a great choice for your silhouette.