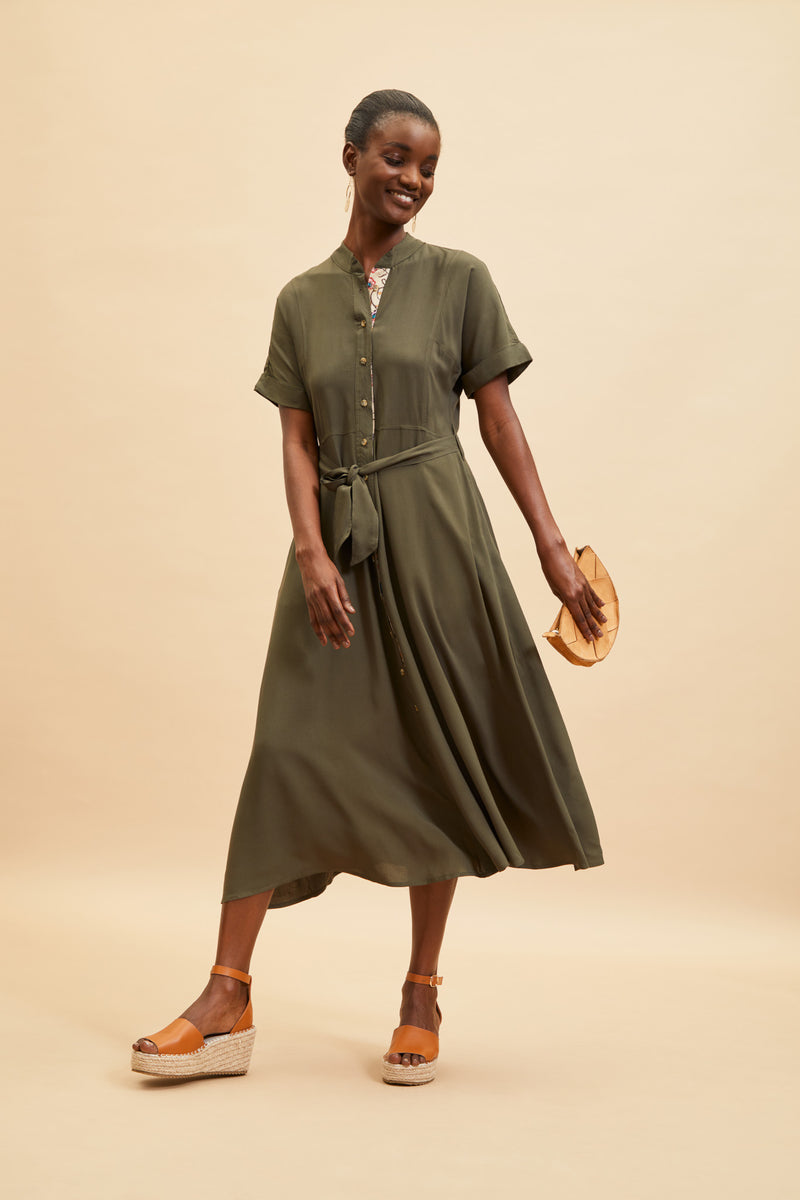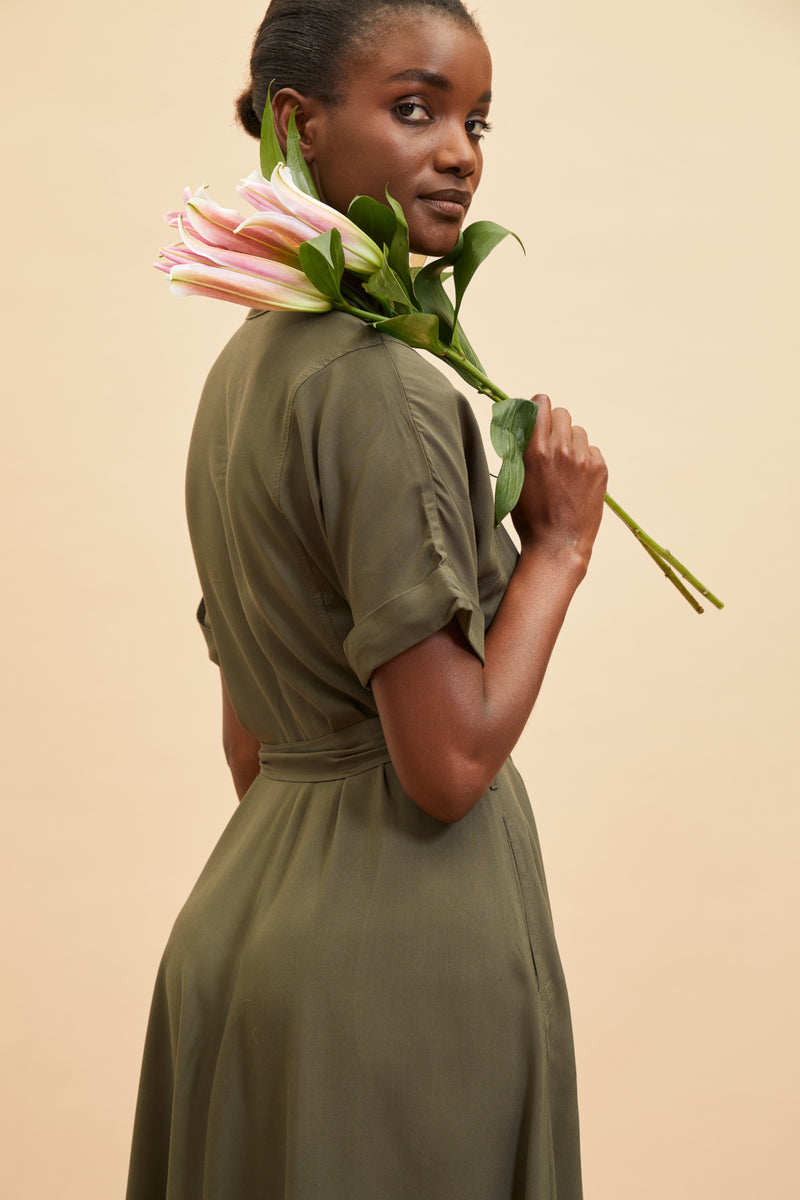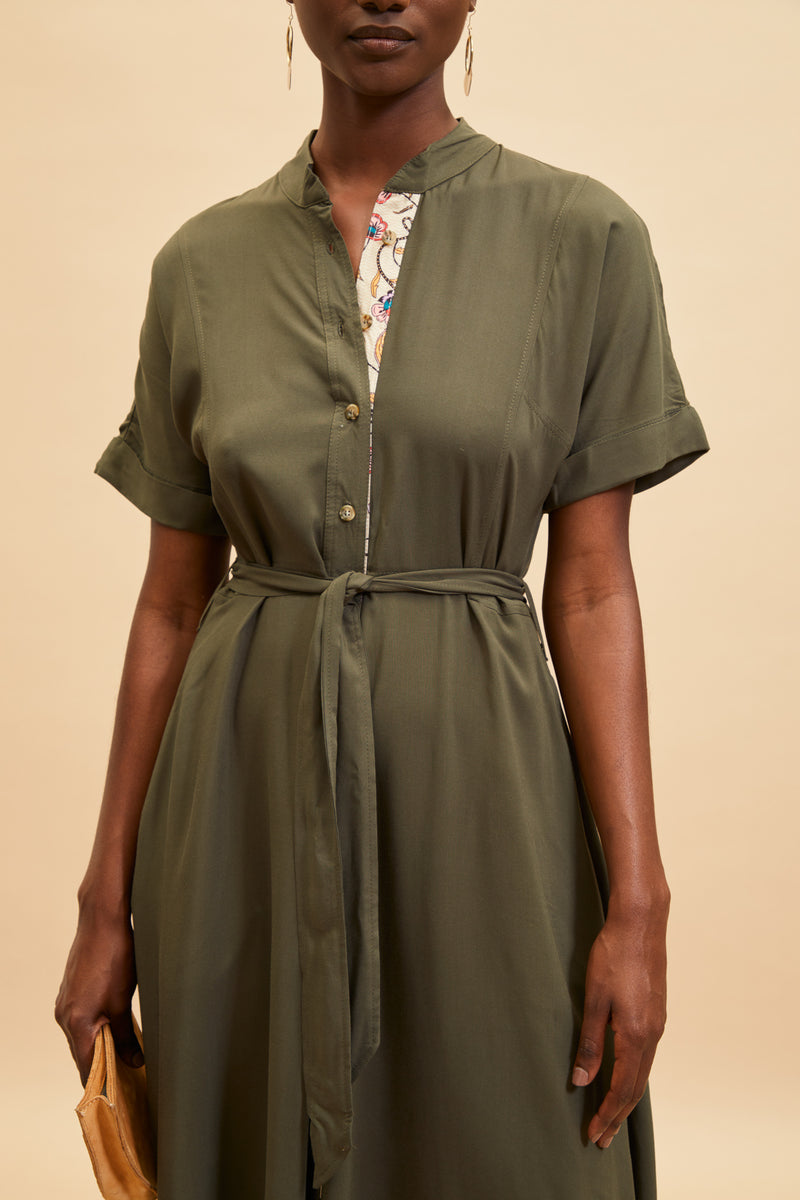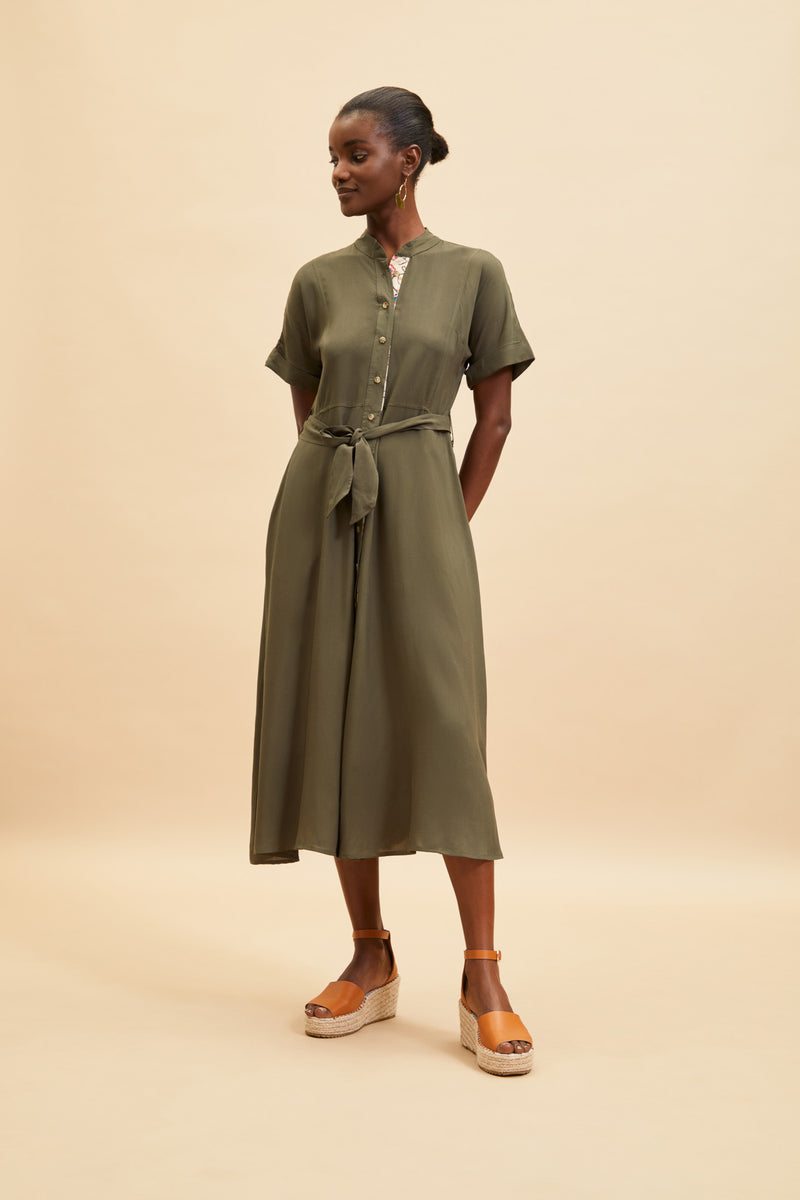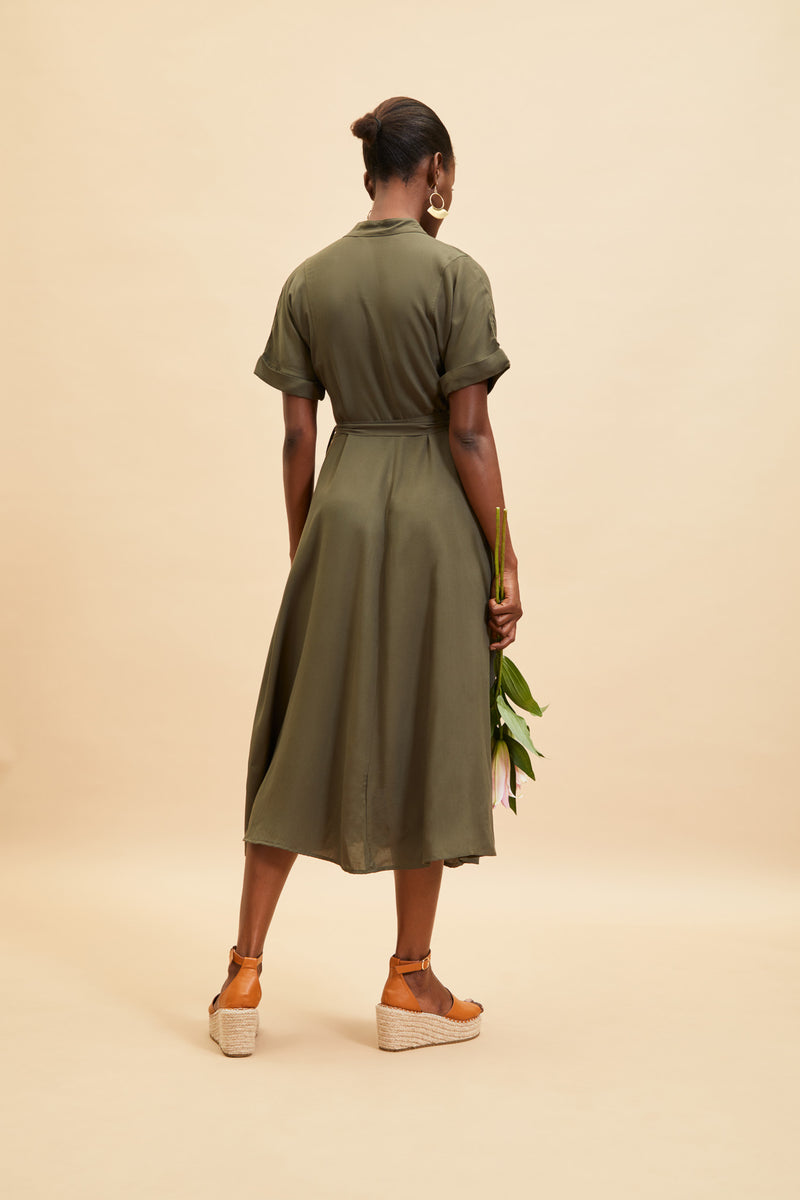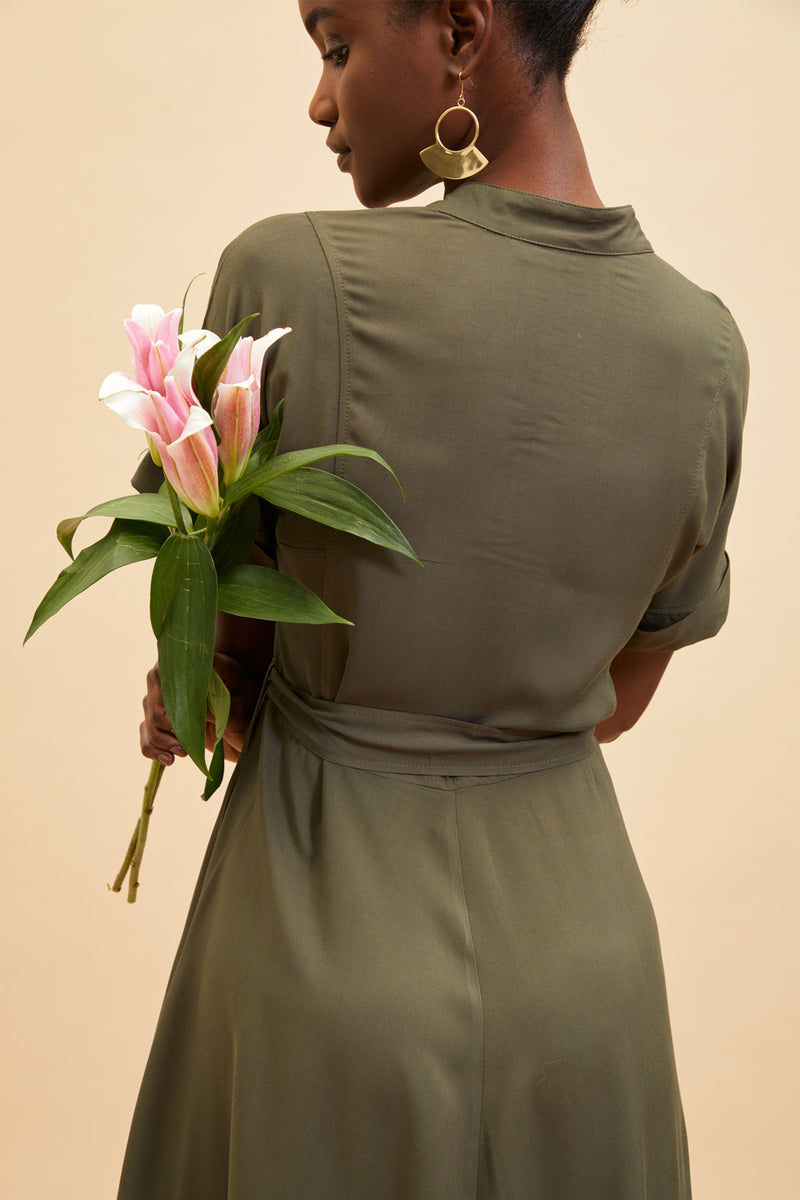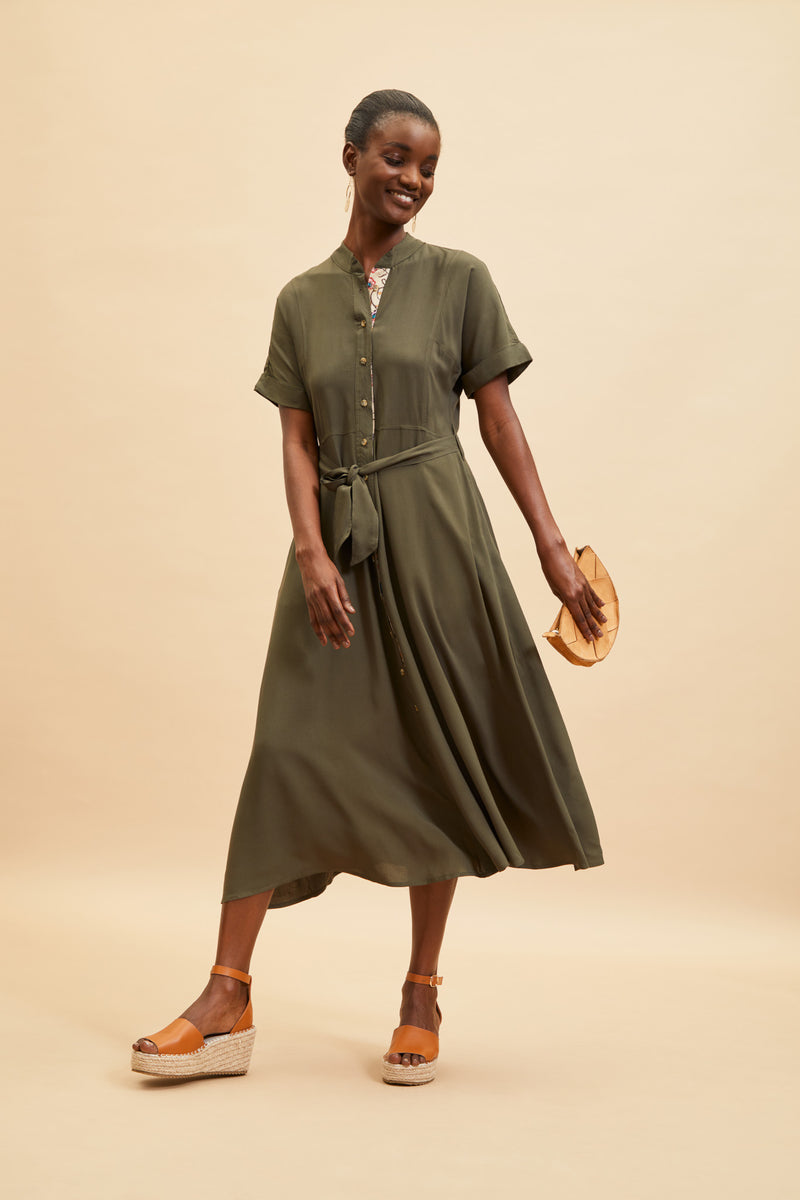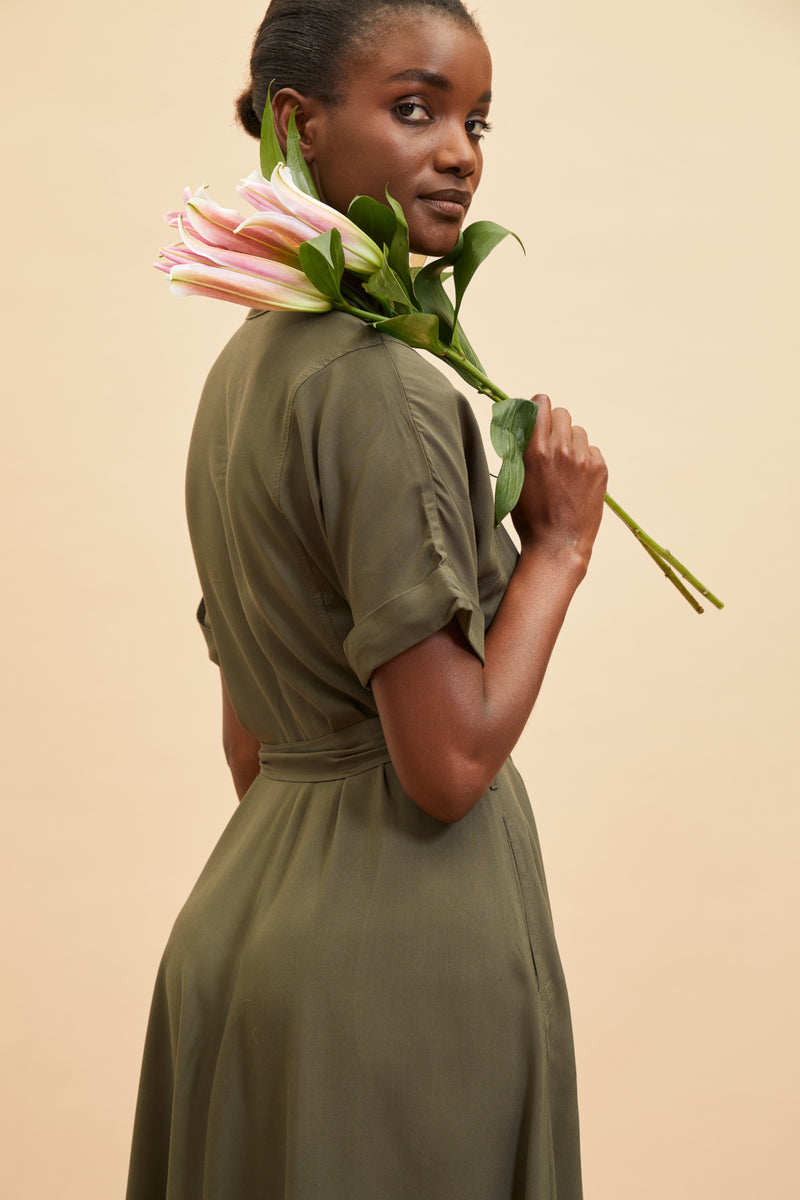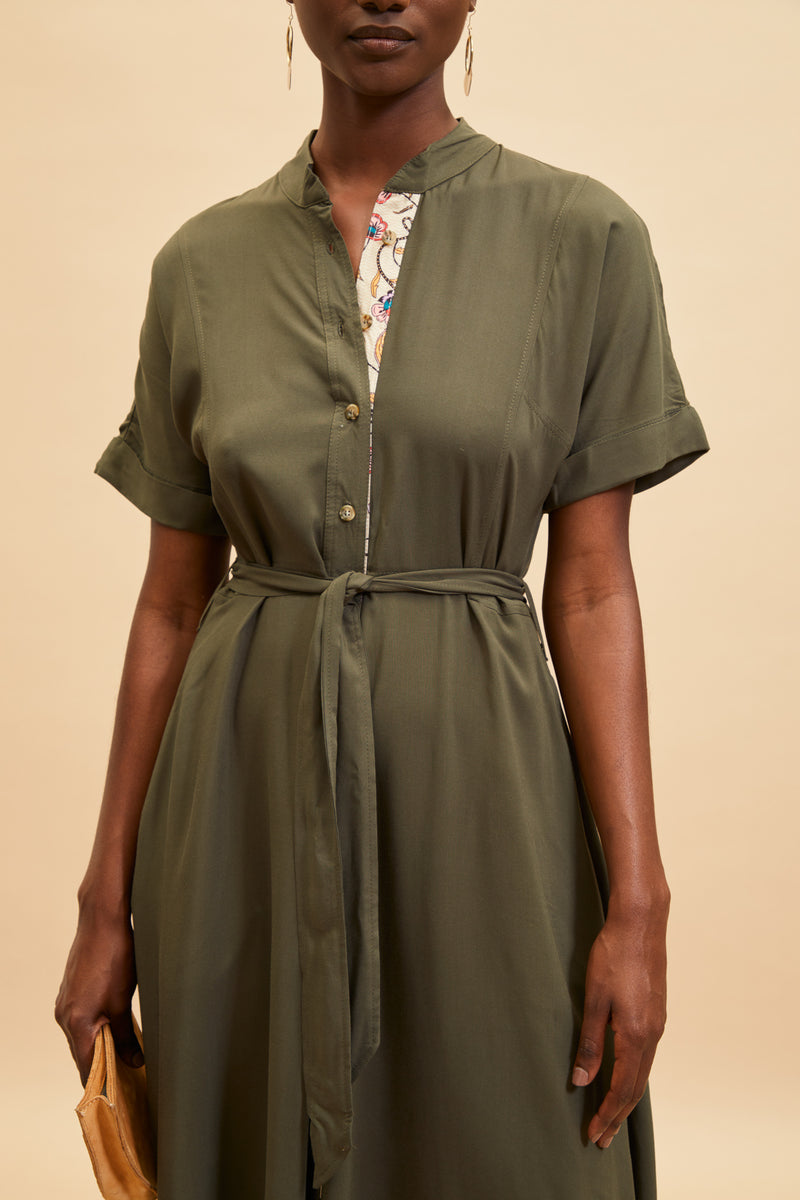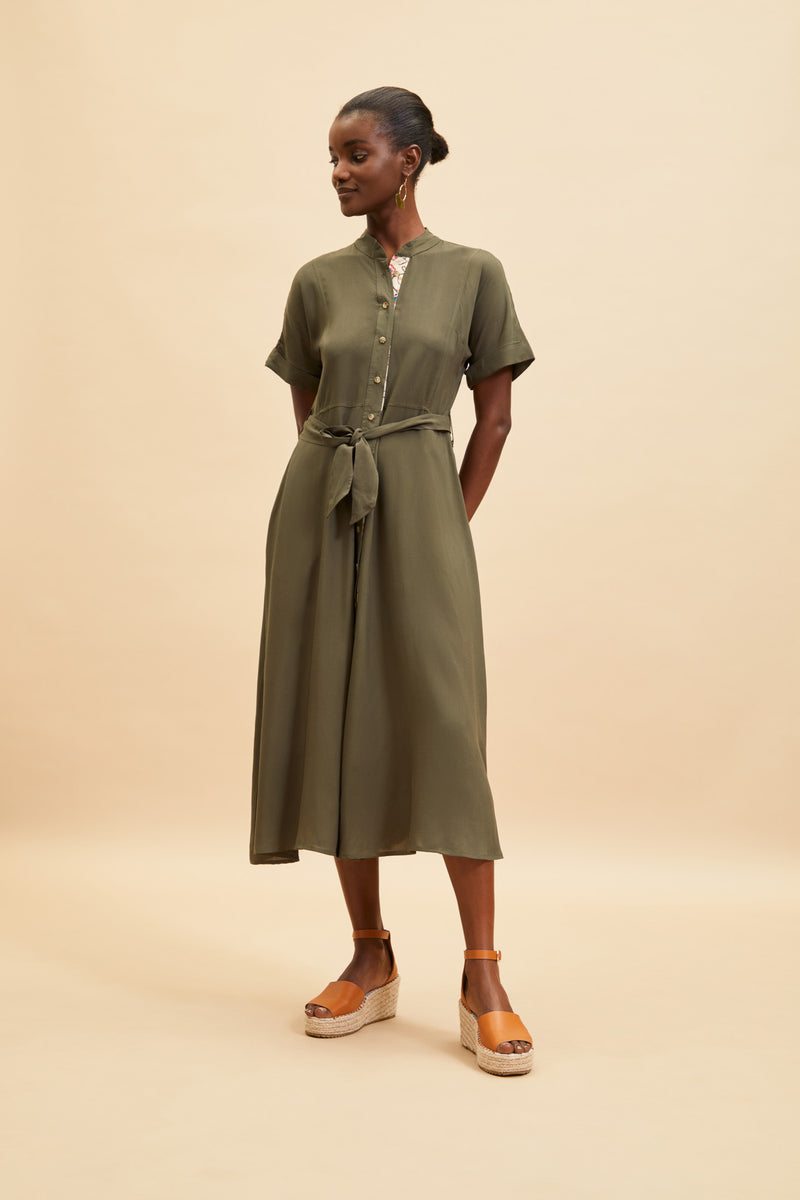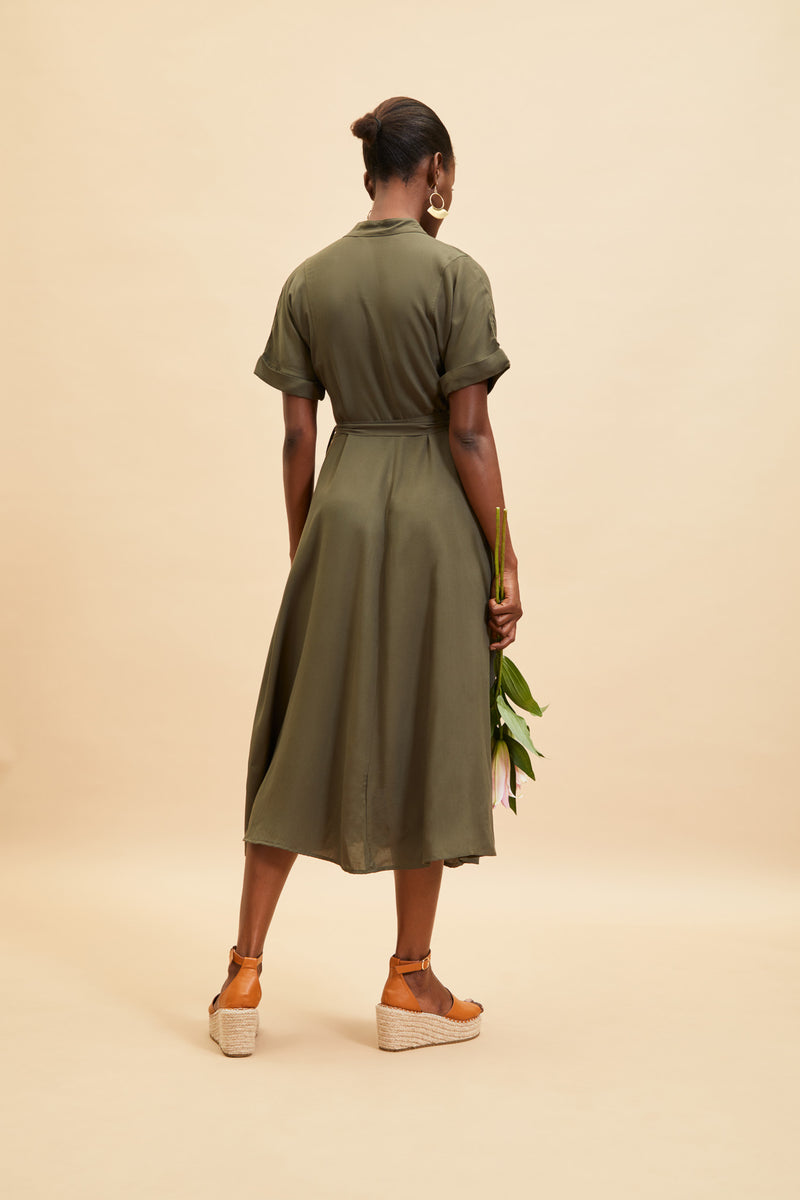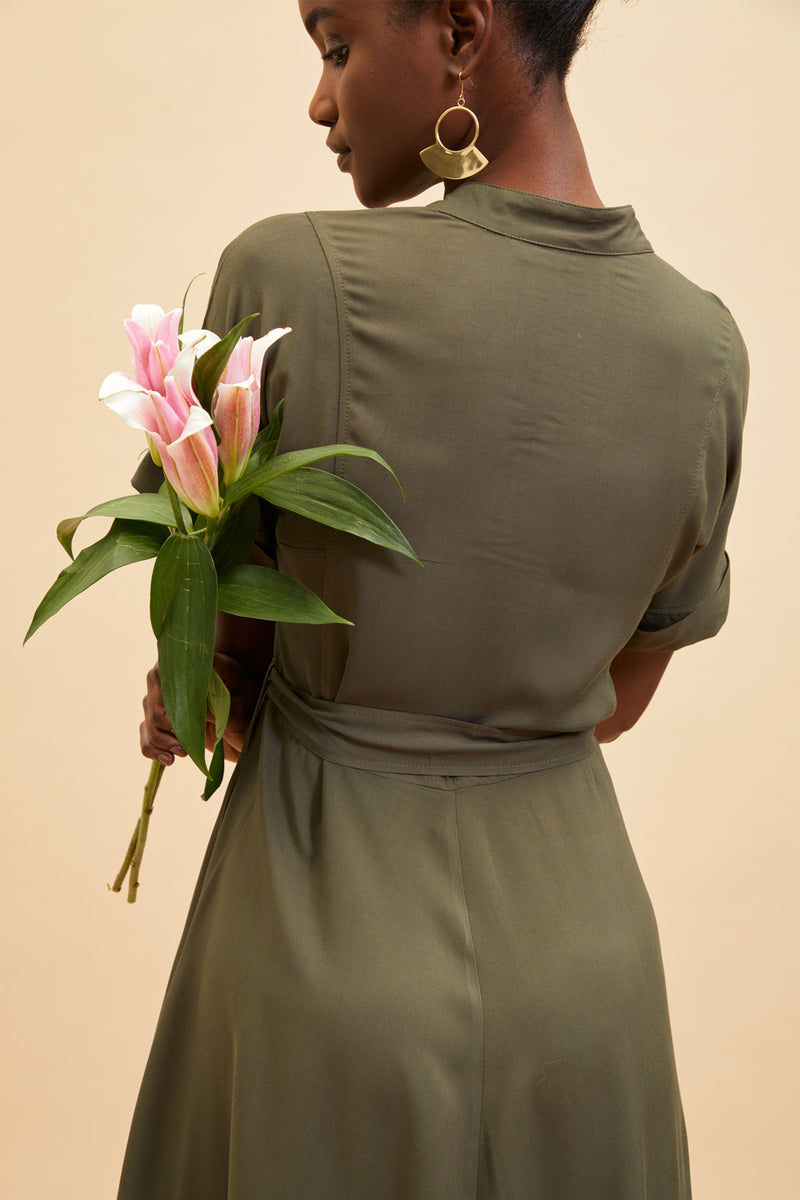 The Bibi dress is an easy summer dress, it is feminine, soft, flowy and features a custom African print detail that runs down the front of the dress.
This button-down dress has a belt to define the waist and is flattering to different body shapes. It is a great everyday dress and can be worn to work or casually. It can also be unbuttoned for a more open slit. 
Made of 100% Rayon
Digitally printed signature wax print detail on matte crepe down the front of the dress
* Due to the handmade process of our pieces the African print detail can vary slightly. 
Sia wears a size Small and here are her measurements for comparison:
Height: 1m74/5'8.5", Bust: 87cm/34'5", Waist: 64cm/25", Hips: 94cm/37".
If you have any questions regarding the sizing, please connect with us on the live chat or email us on sales@millecollinesafrica.com
Please follow the guide below to determine your own measurements: