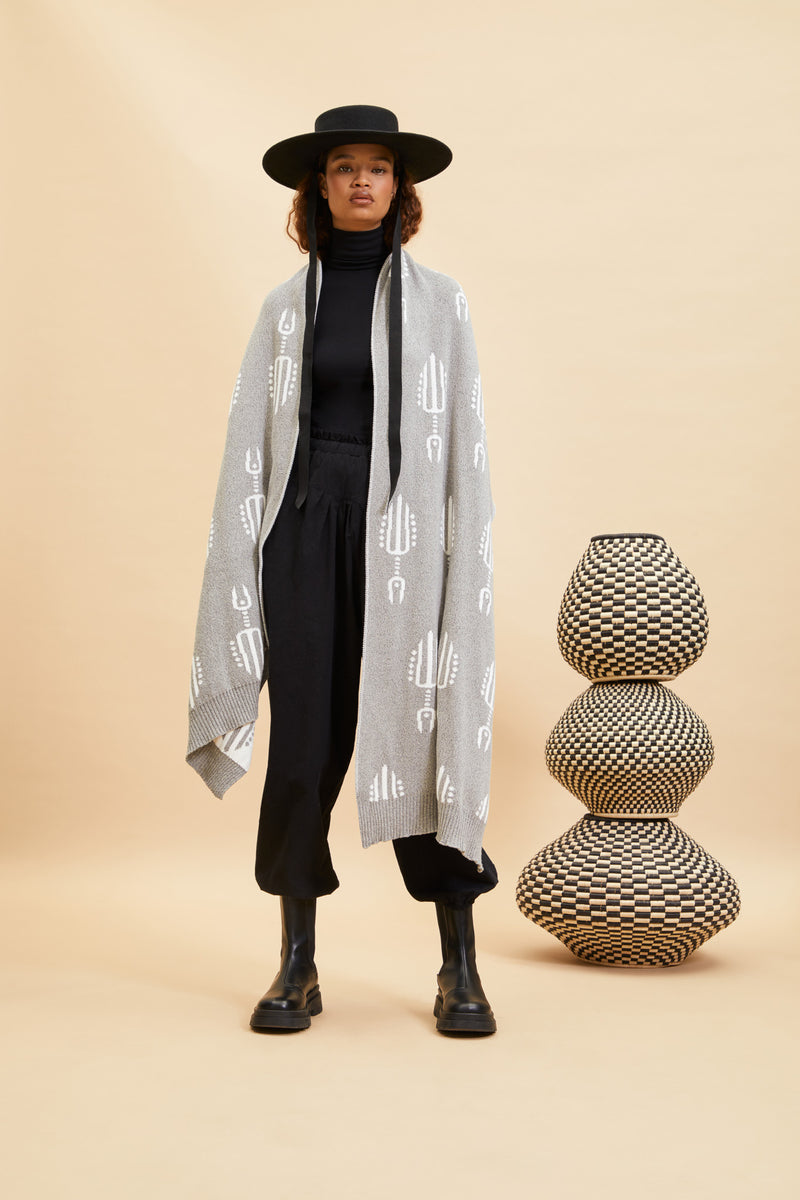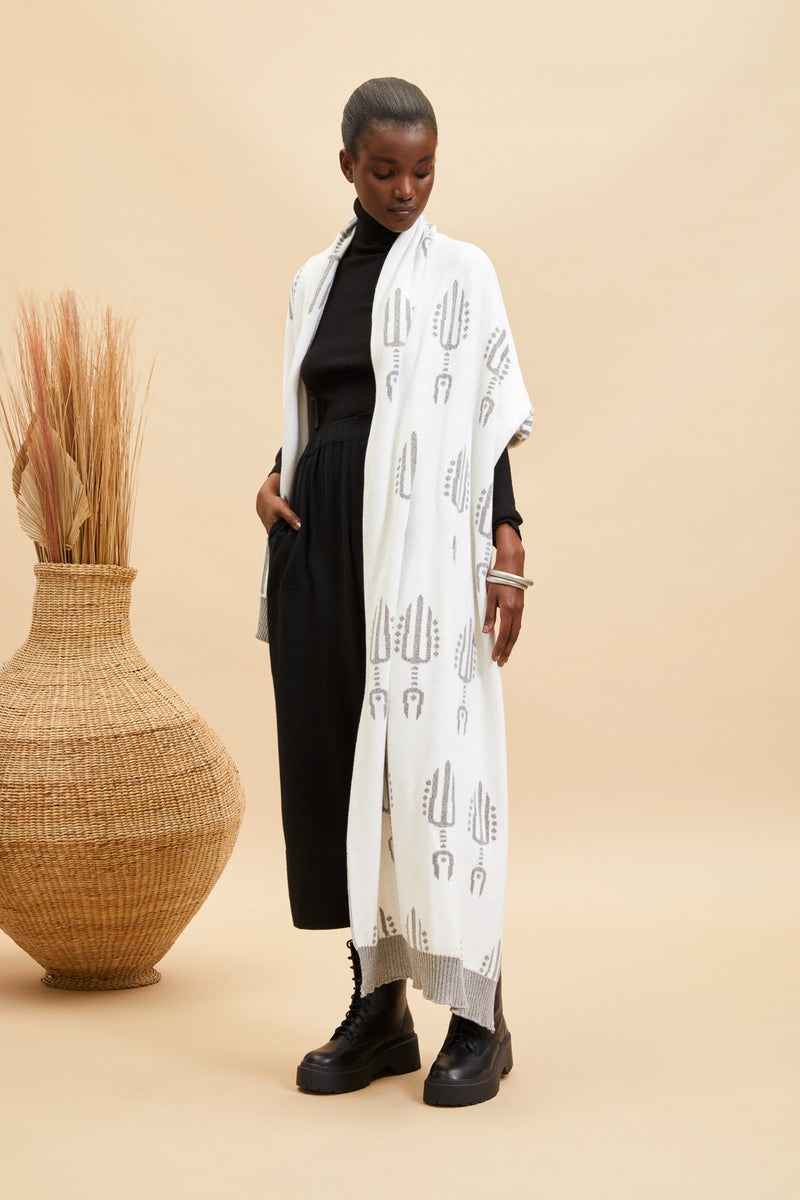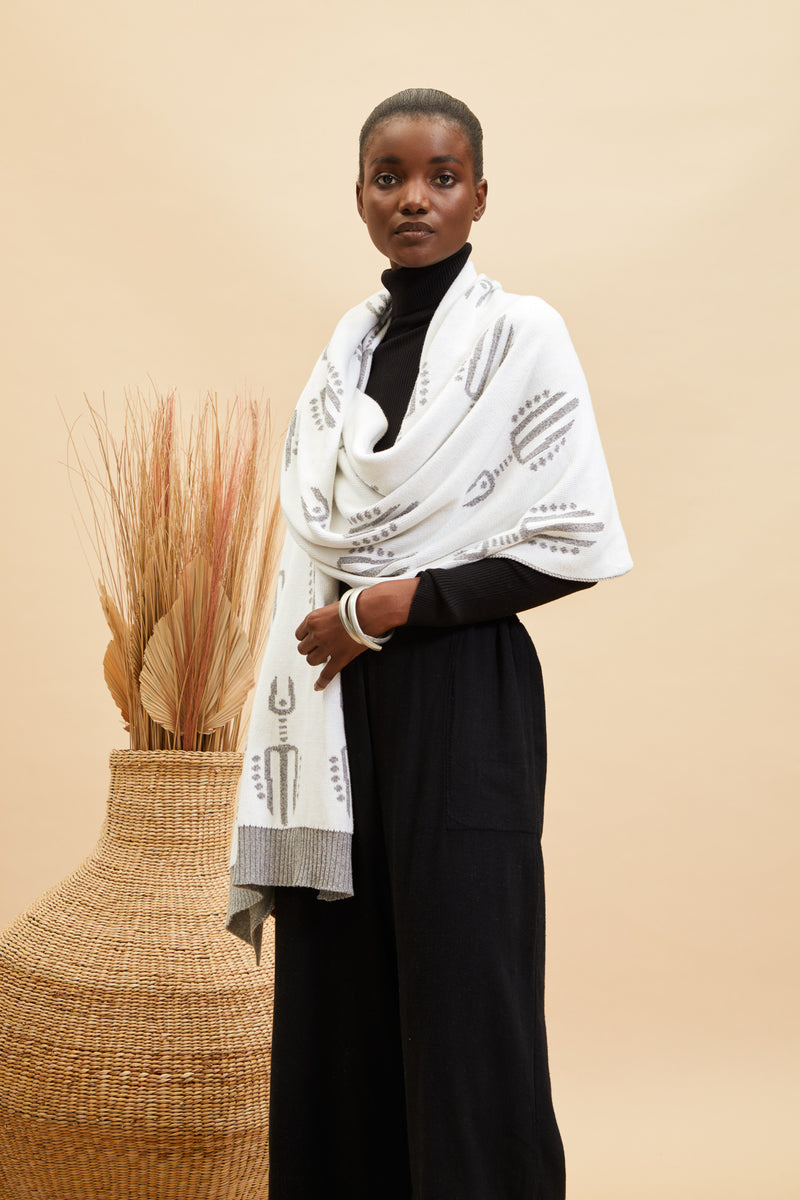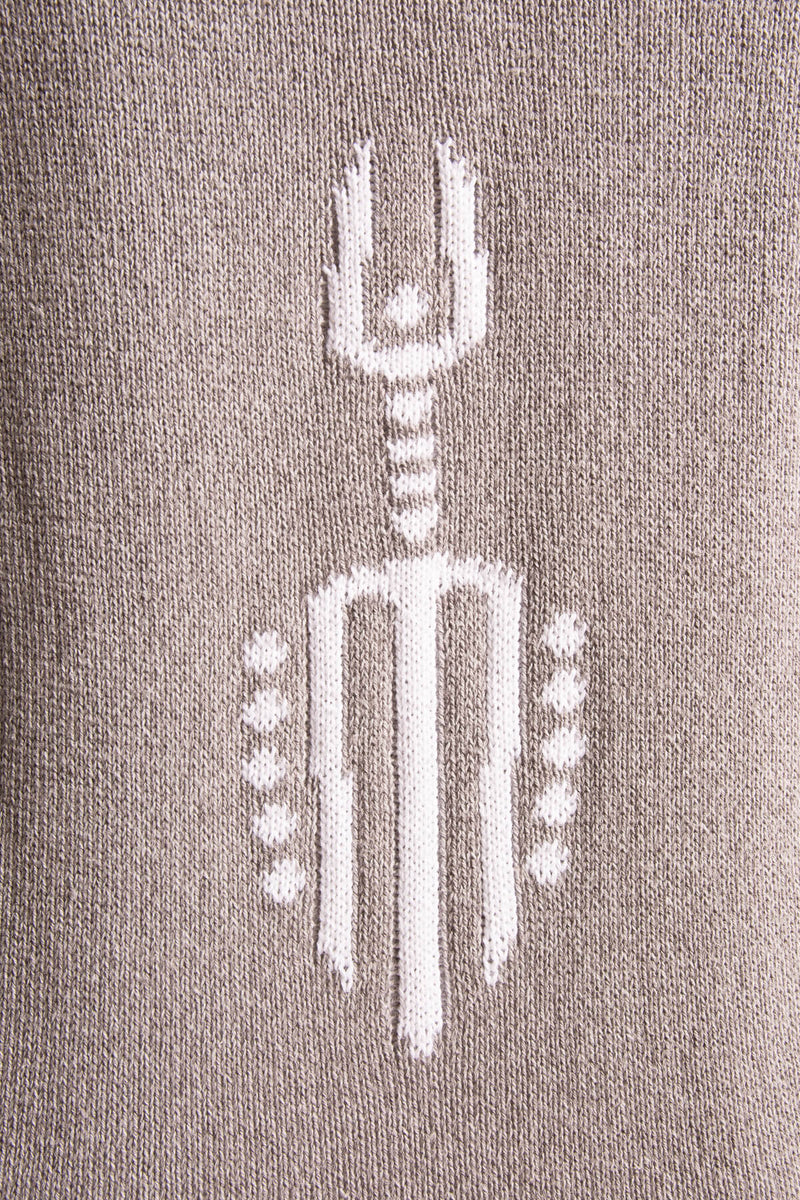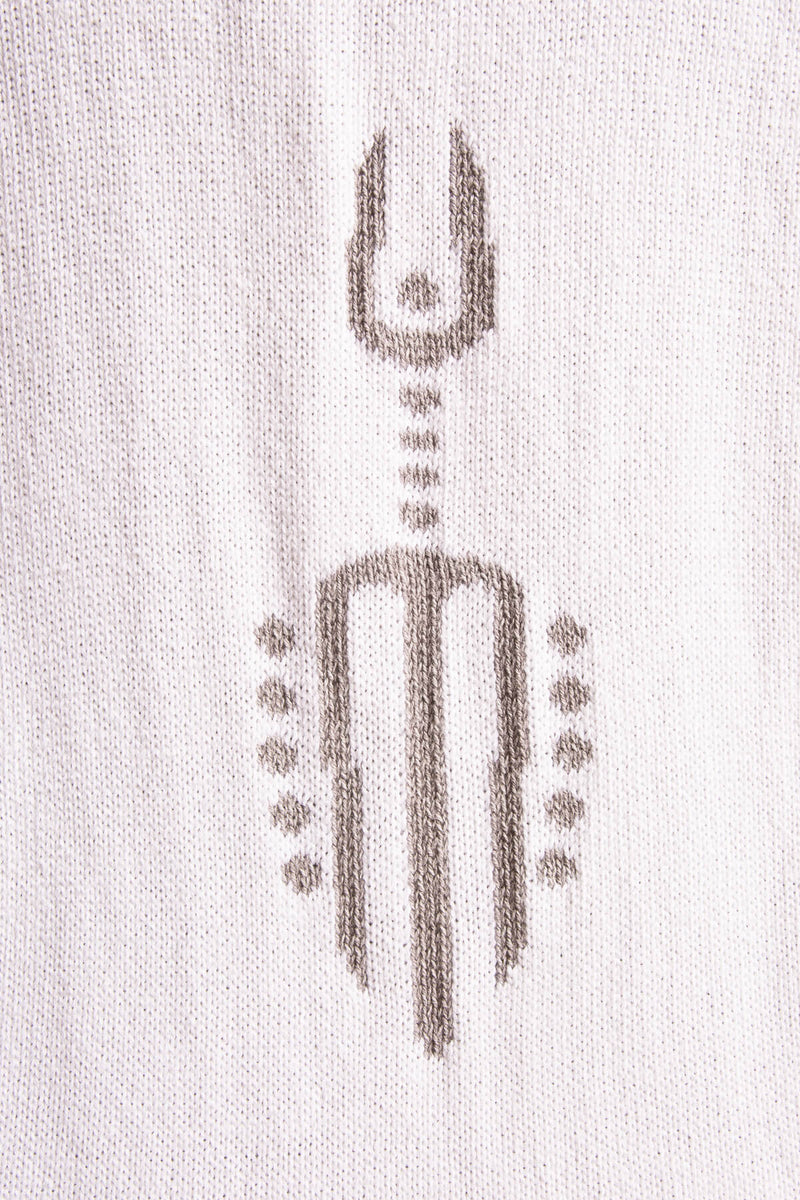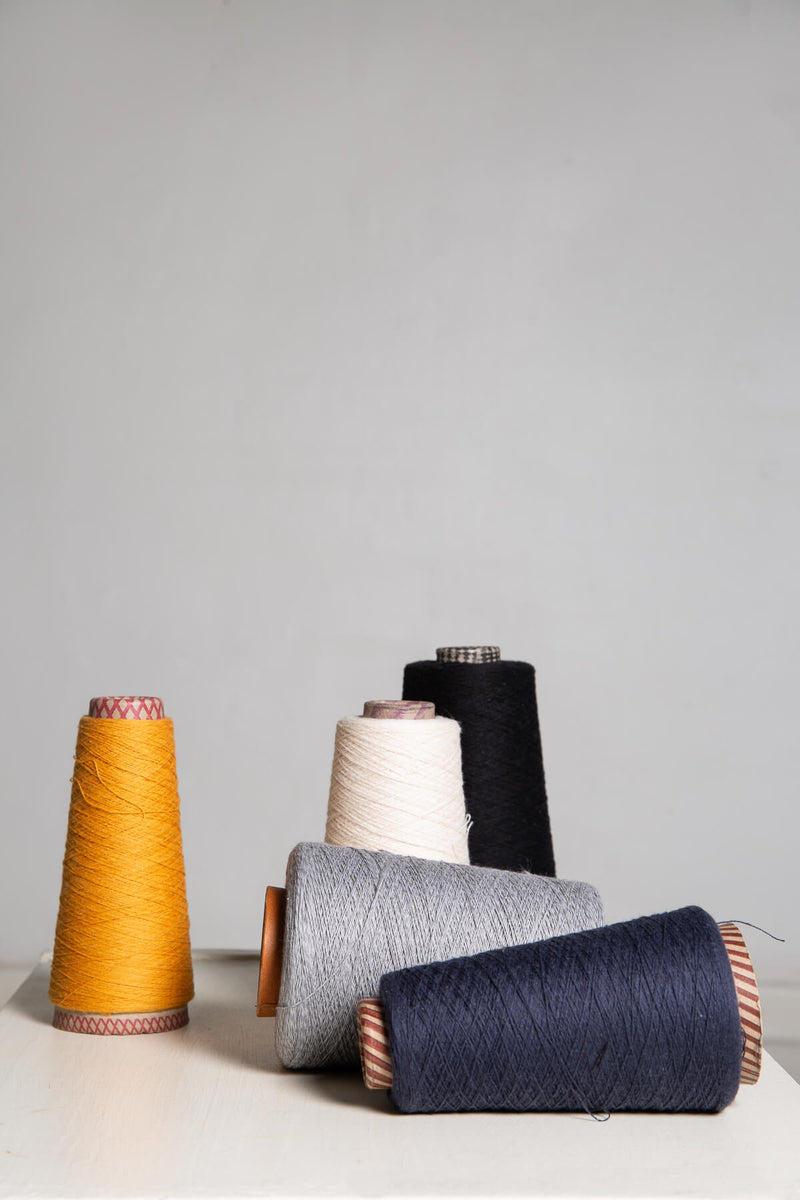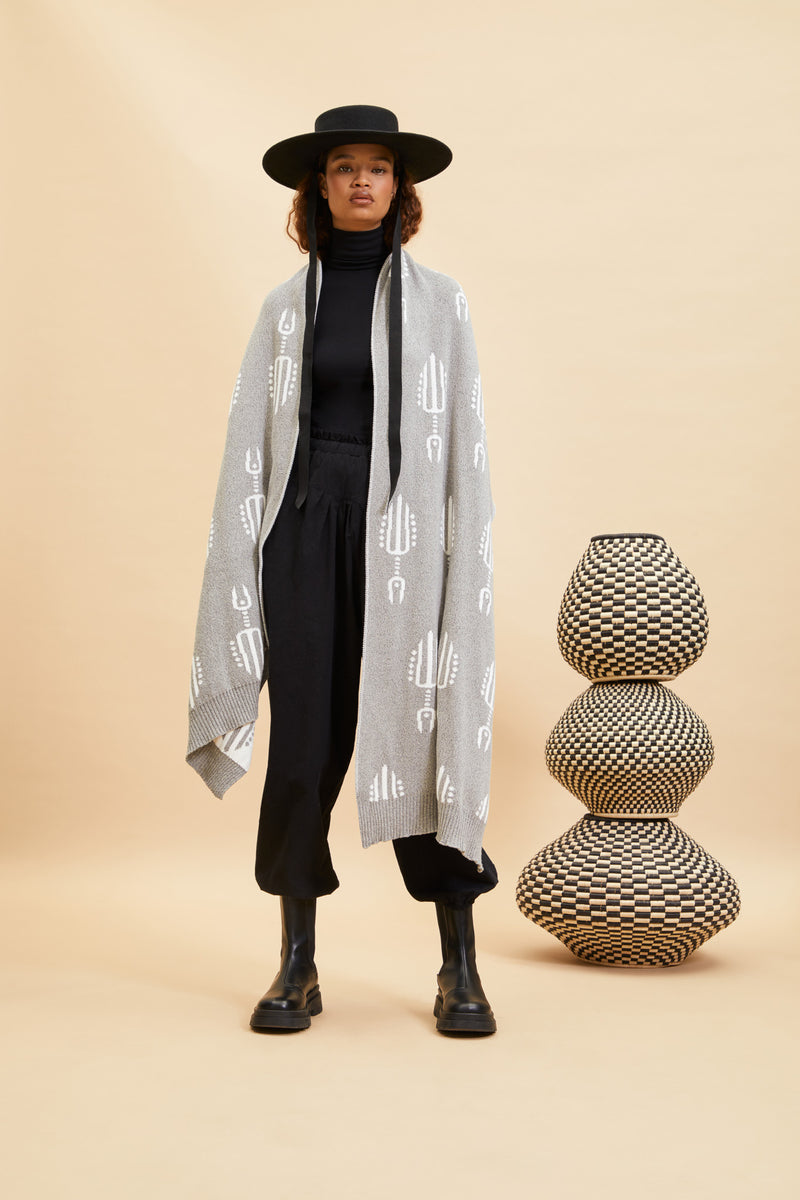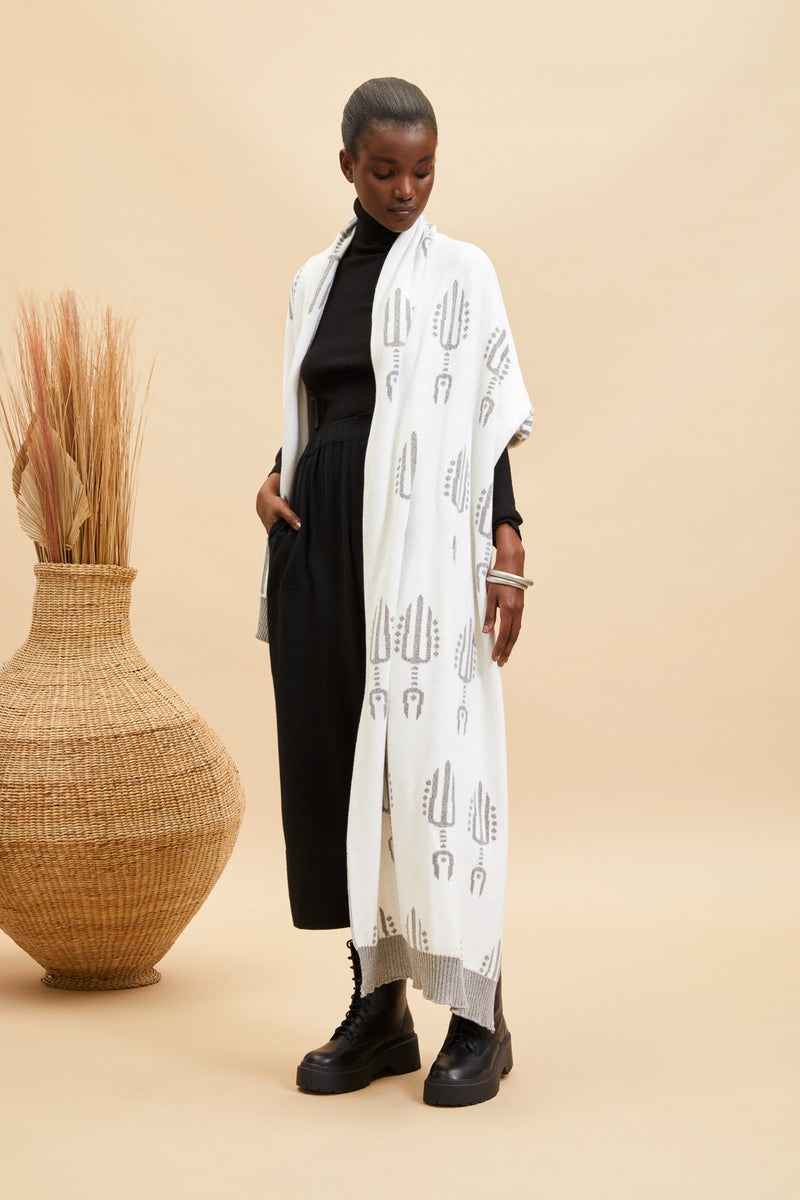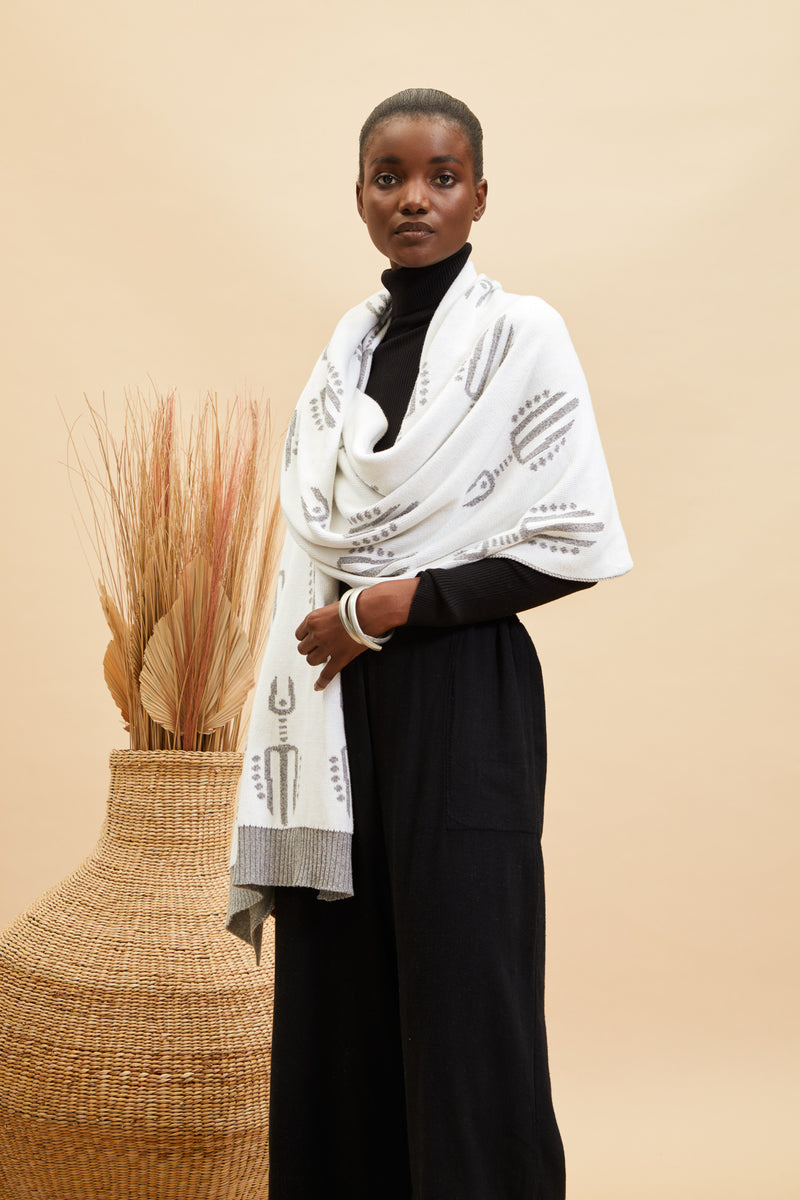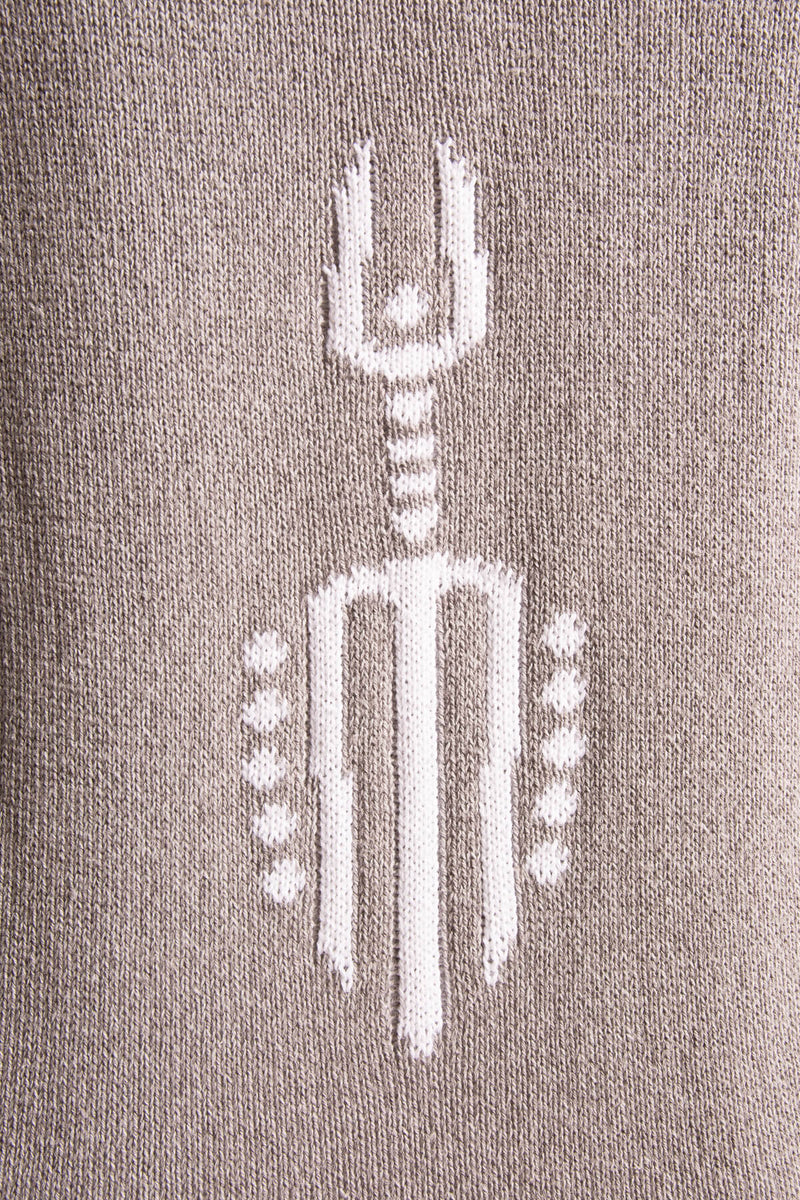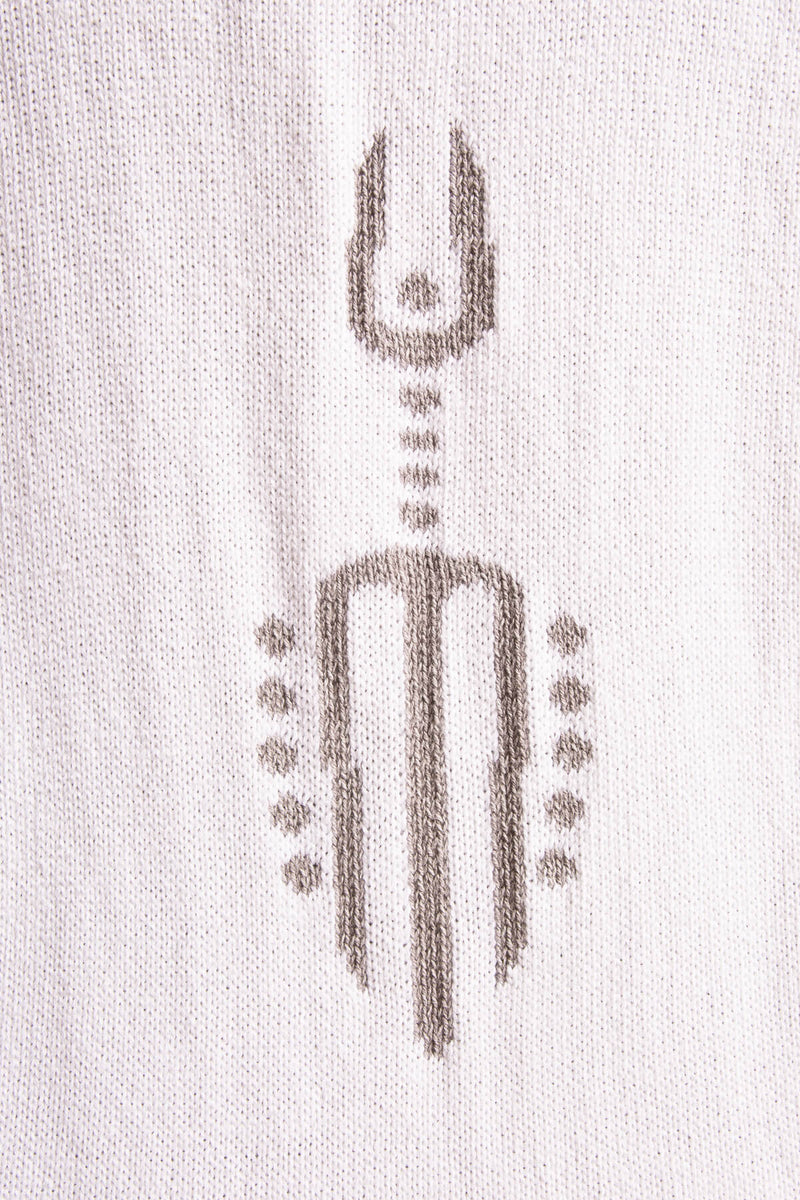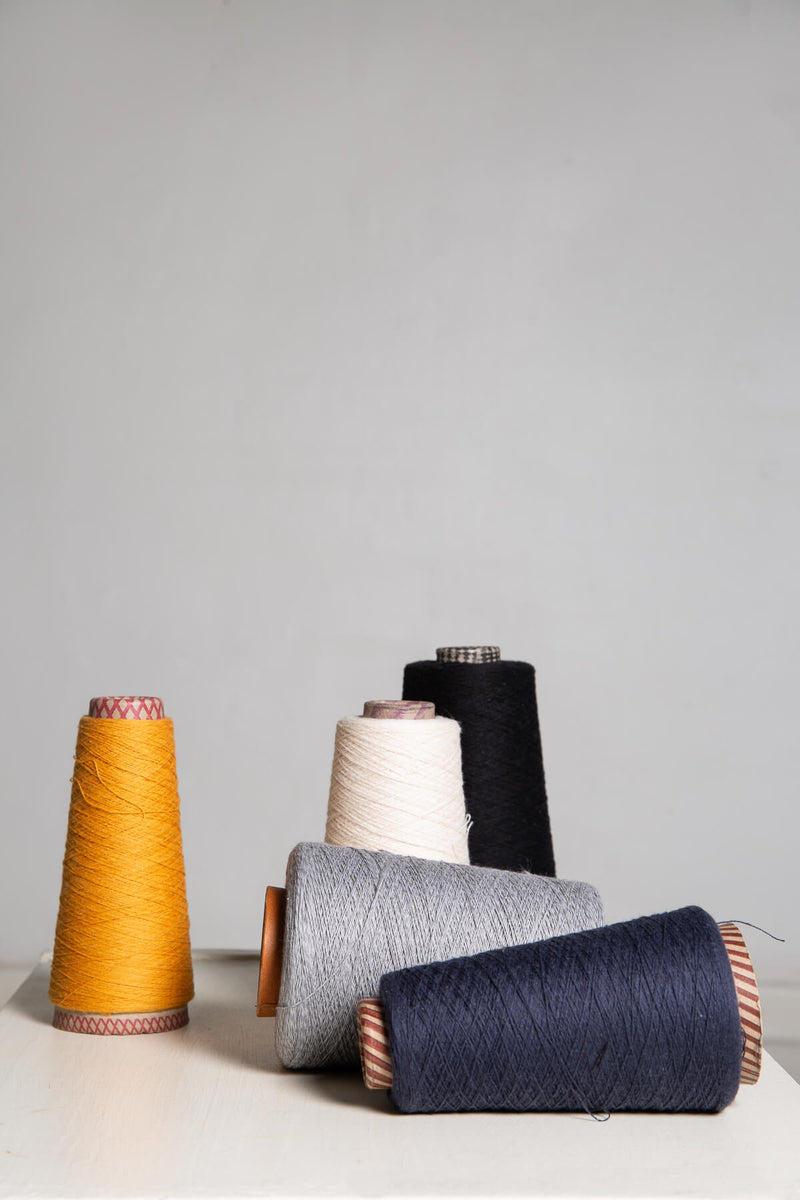 Kichana Wrap - Stone White
Re-introducing the original and much loved Kichana Wrap in stone grey and white. This versatile knitted shawl/wrap will become one of your favorite pieces, made of 100% cotton yarn with a soft handle, it is perfect for in-between seasons when there's a slight chill in the air or to keep you cozy during winter.
The knitted shawl/wrap features a signature jacquard print inspired by a West African Comb symbol. It is reversible and has an armhole on one side for ease of wear. It is also flexible allowing you to wear it in several different ways. This item will definitely become one of your wardrobe essentials.
The Kichana wrap is knitted in Cape Town and comes in One Size (OS).
Measurements: 225cm long and 50cm wide / 88.5inches long and 19.6inches wide
The armhole in the Kichana knitted shawl/wrap is 25cm wide / 9.8 inches wide.
Please follow the guide below to determine your own measurements:

Common Questions
We do have selected retailers in the US. Should you want the list please email info@millecollinesafrica.com and our team will happily assist.