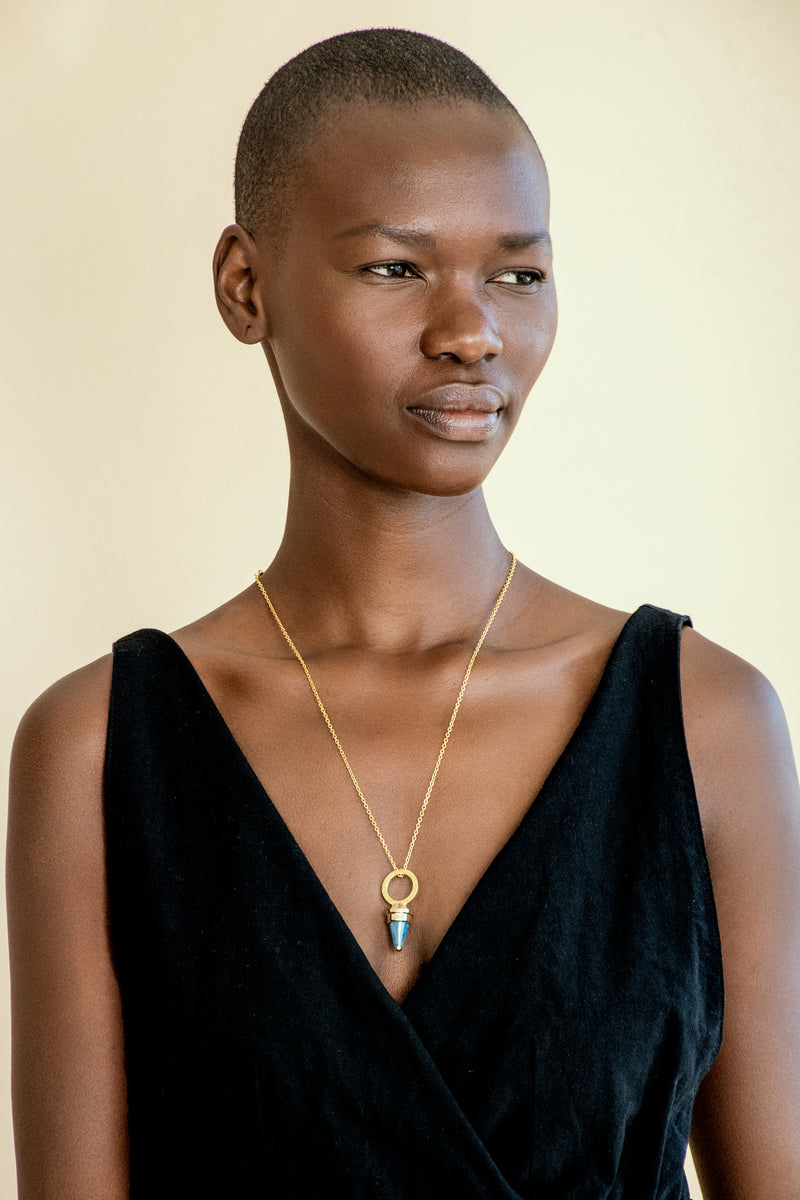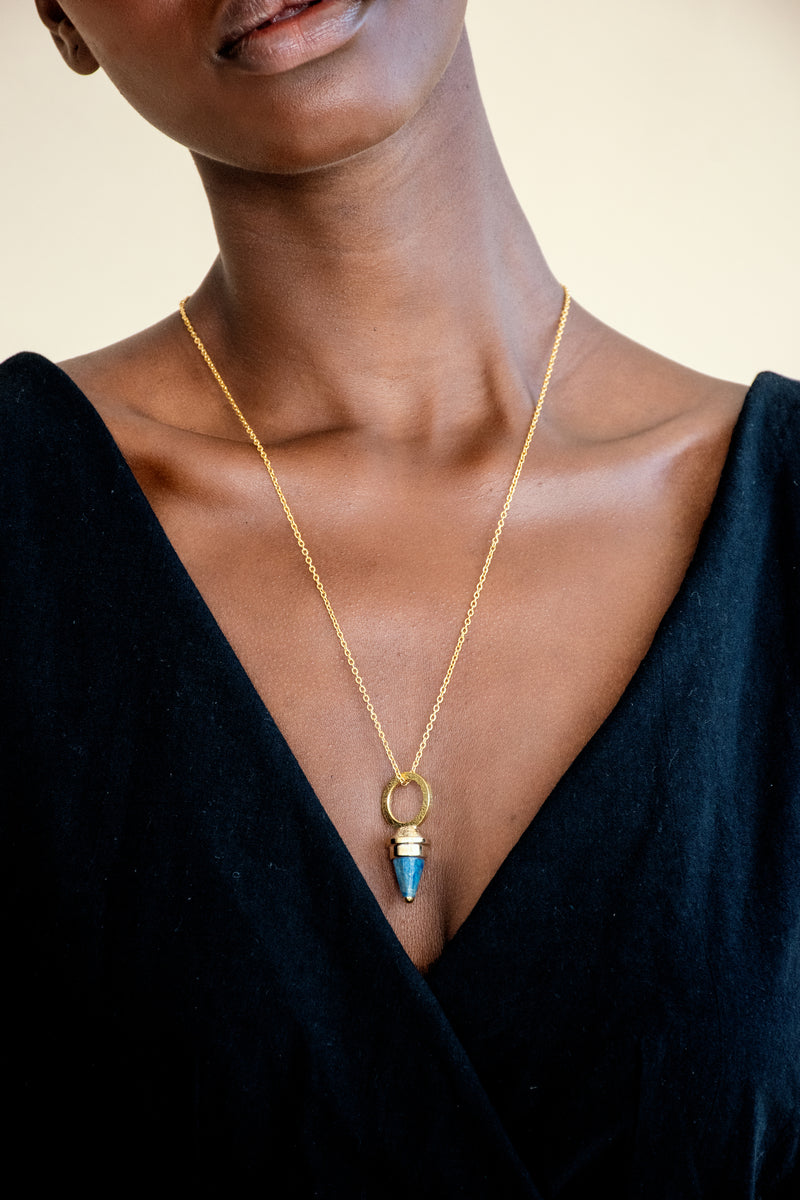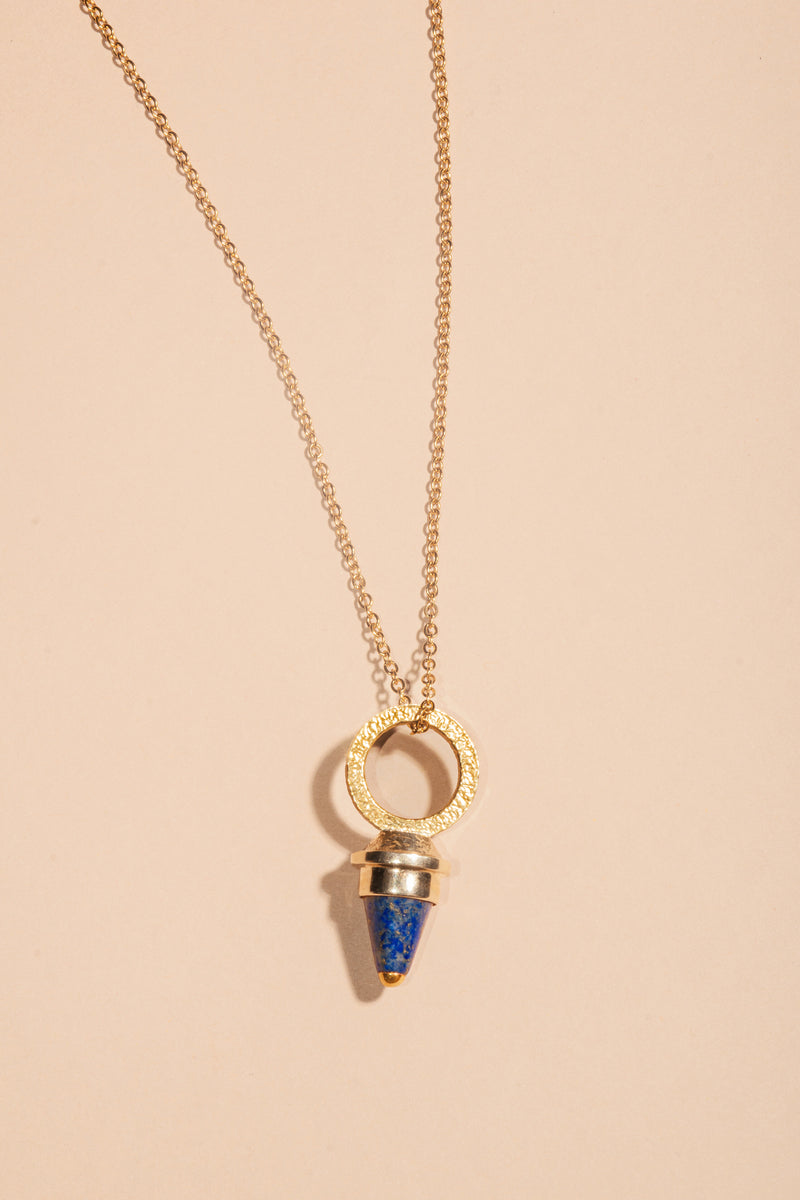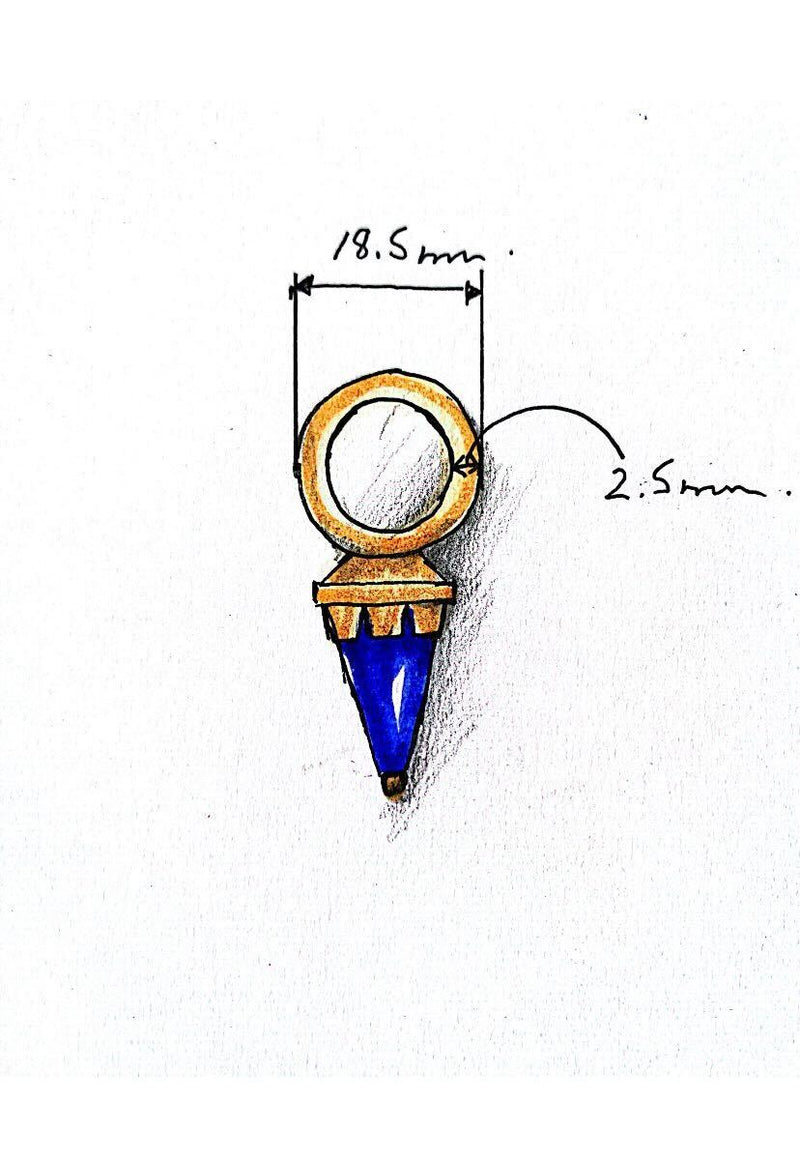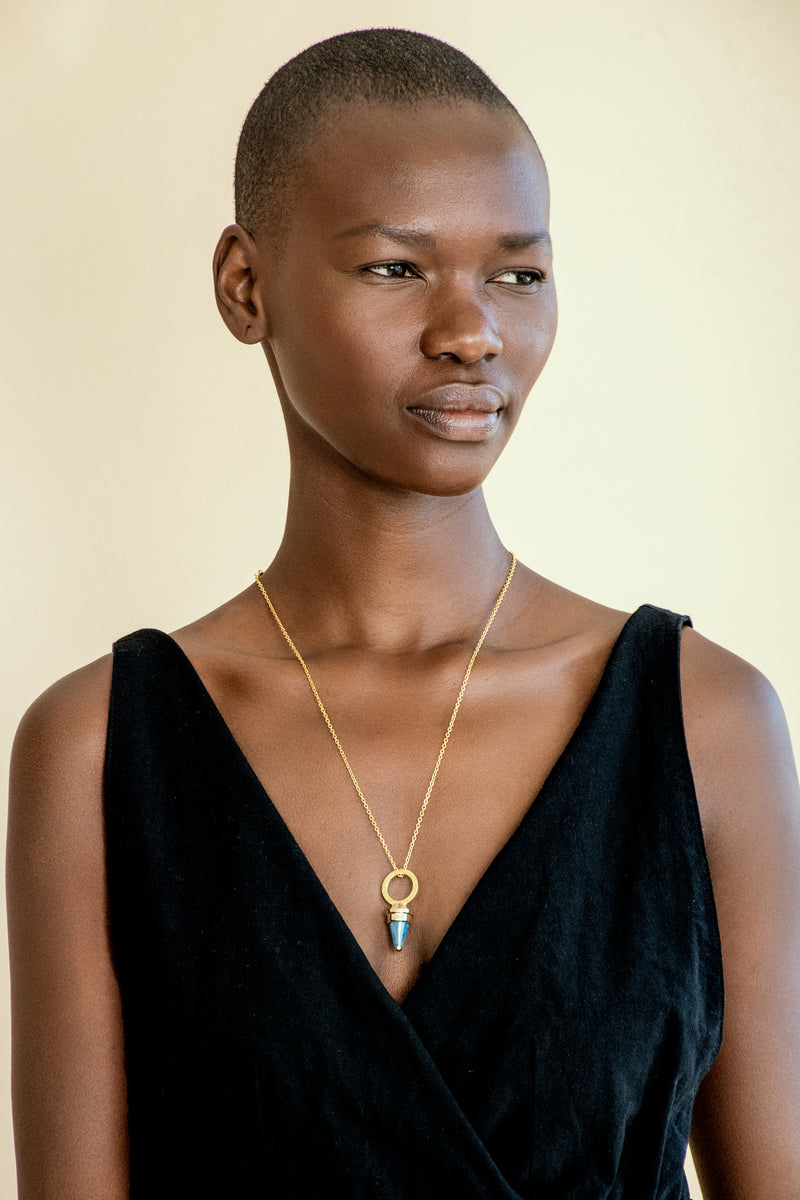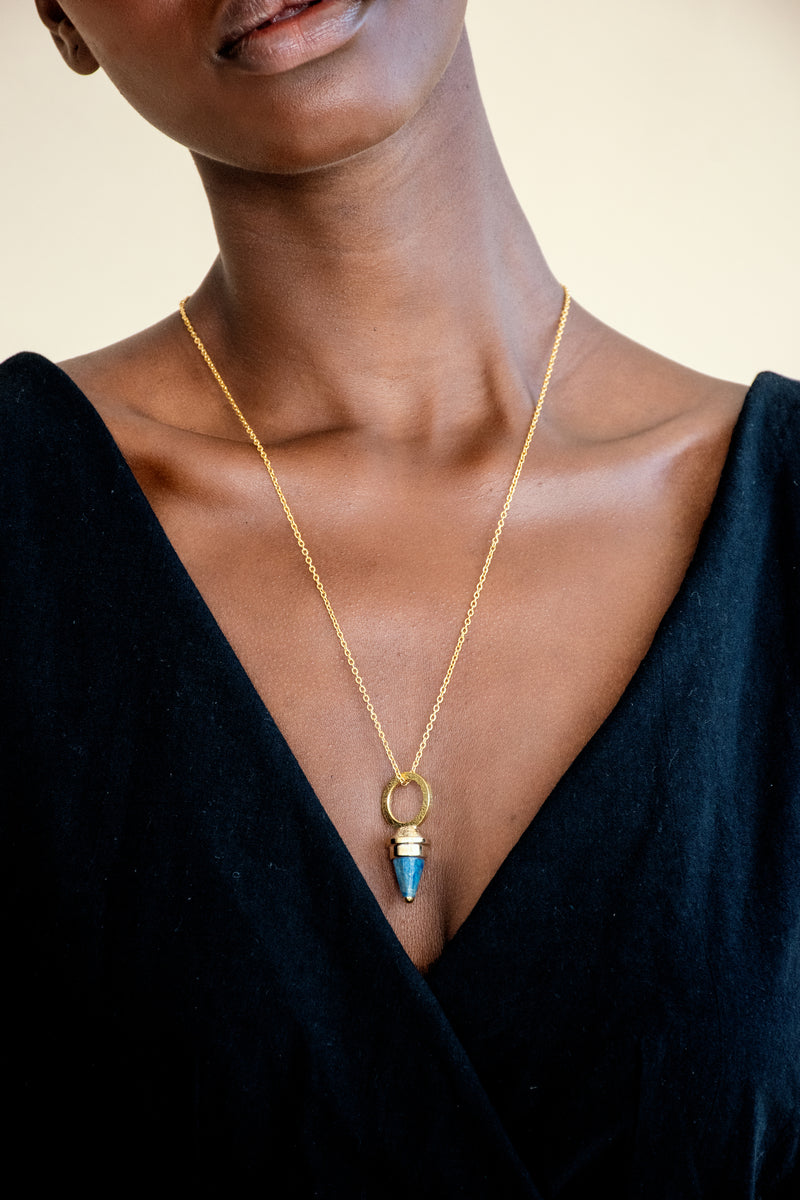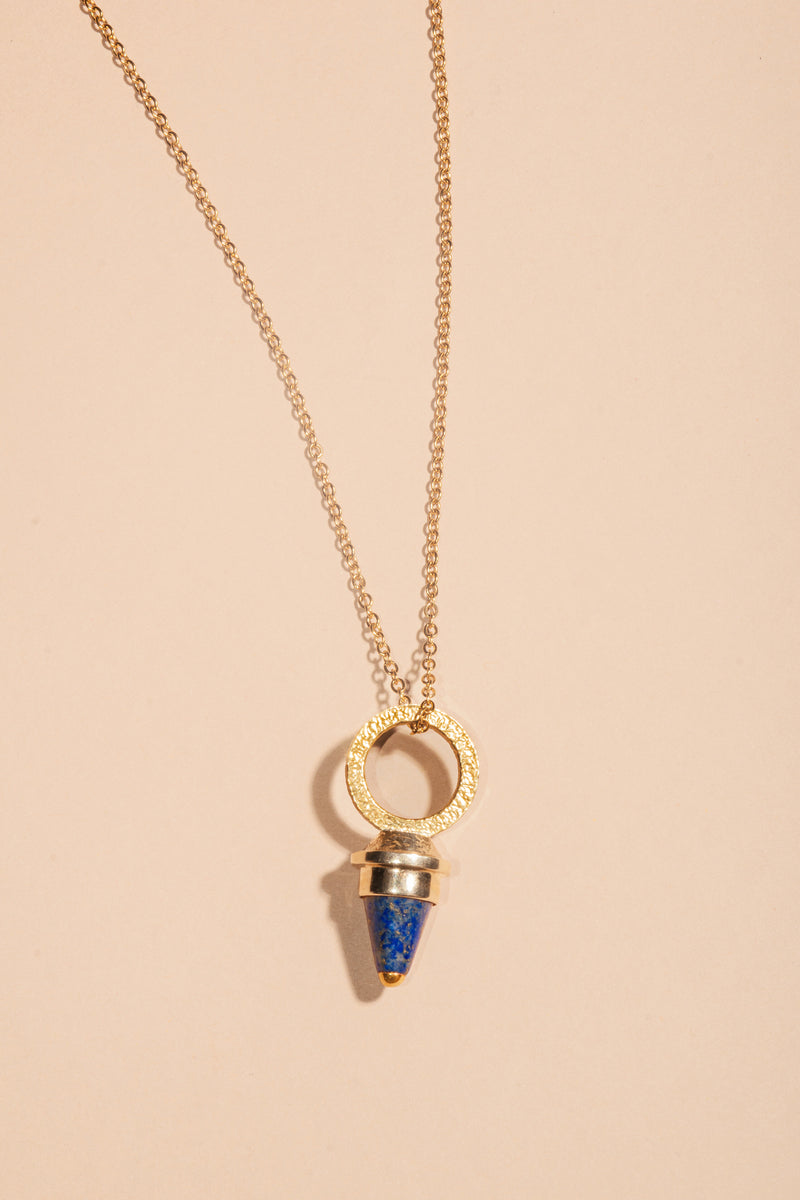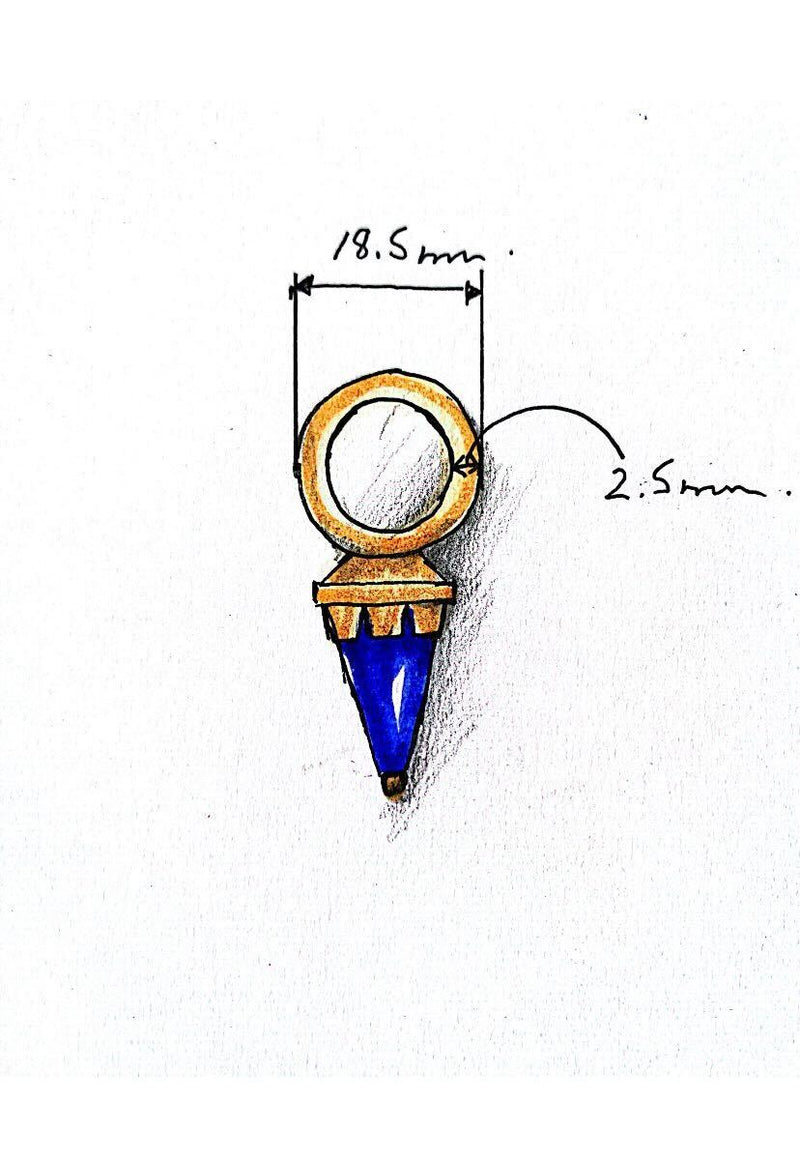 Tara Ring Pendant - Limted Edition
Ami Doshi Shah x mille collines - Tara collection
"They were the men and the women of the sand, of the wind, of the light, of the night. They appeared as if in a dream, at the crest of a dune, as if they were born of the cloudless' - J.M.G. Le Clézio
 Unveiling the exquisite 'Tara' ring pendant - a true masterpiece born from a remarkable collaboration between Ami Doshi and mille collines. Ami Doshi Shah, jeweler and applied artist based in Kenya, known for handcrafting sculptural jewelry out of locally-sourced materials in Nairobi. 
This luxurious pendant necklace is a our interpretation of the Tuareg Zinder cross as a tribute to the nomadic spirit of the Tuareg culture. Meticulously crafted in Kenya from brass, this pendant necklace promises to maintain its timeless beauty. At its tip rests the lapis lazuli - the mesmerizing blue gemstone often dubbed as the 'Wisdom stone. 

Named "Tara" meaning " love" and spelled "ⵜⵔ" in the Tifinagh alphabet. This pendant necklace is a talisman of love and protection and a nod to the nomadic Tuareg legend.