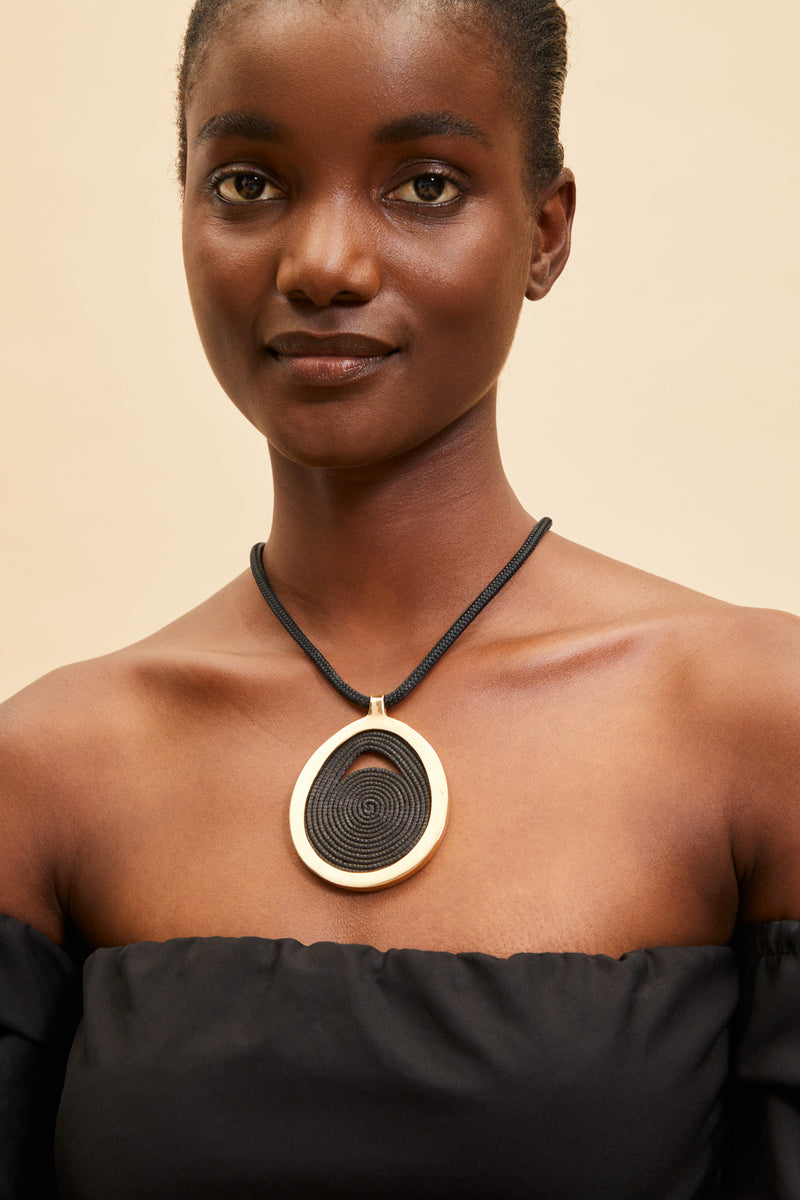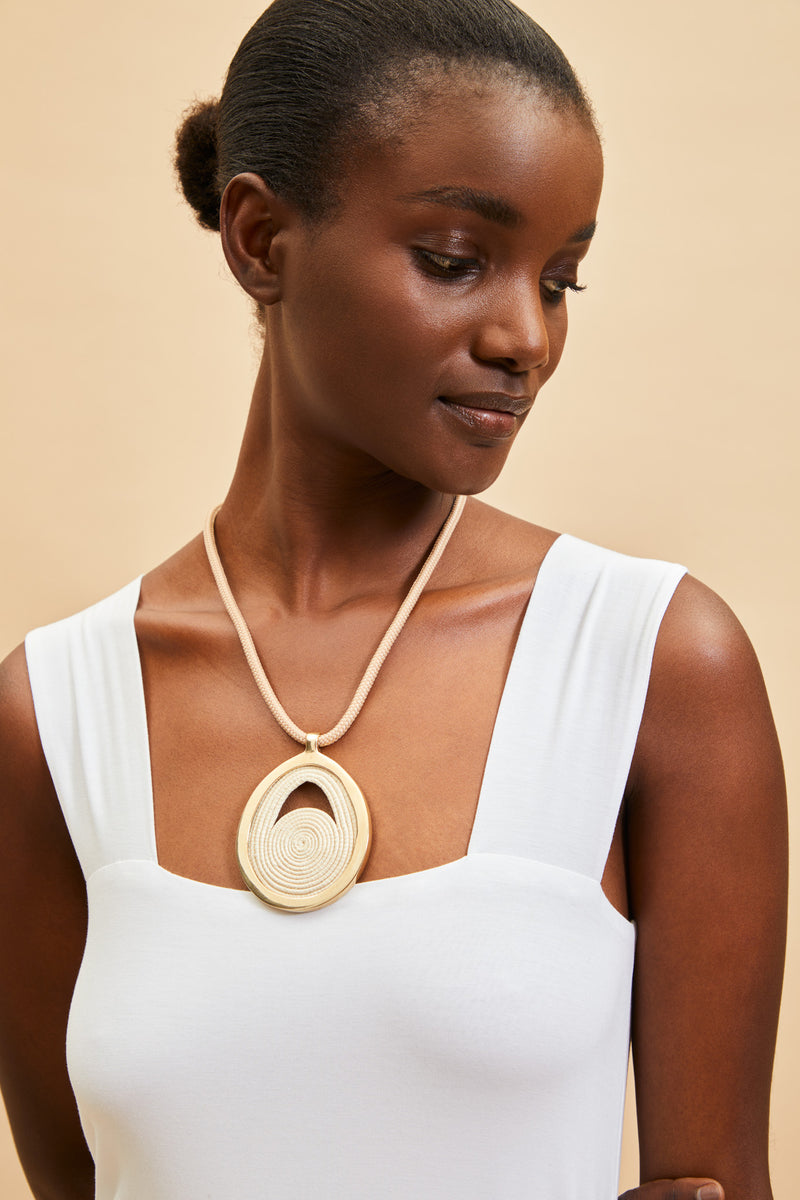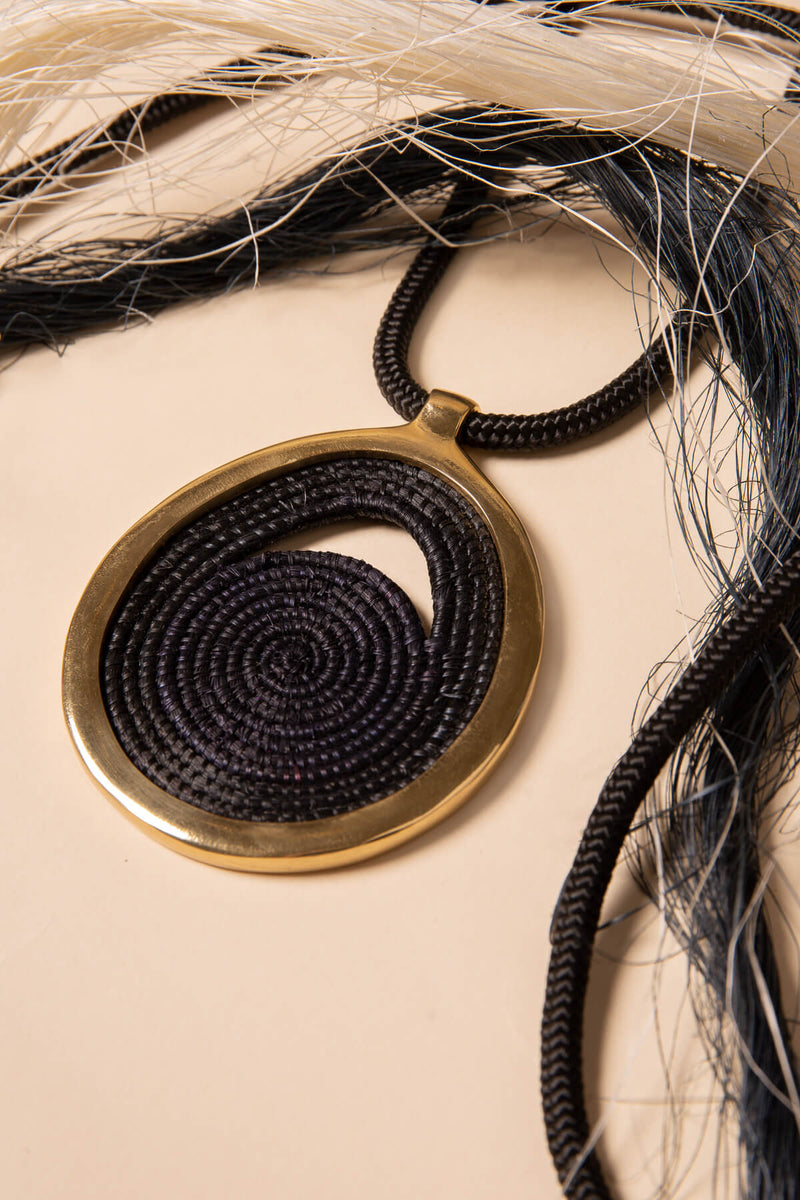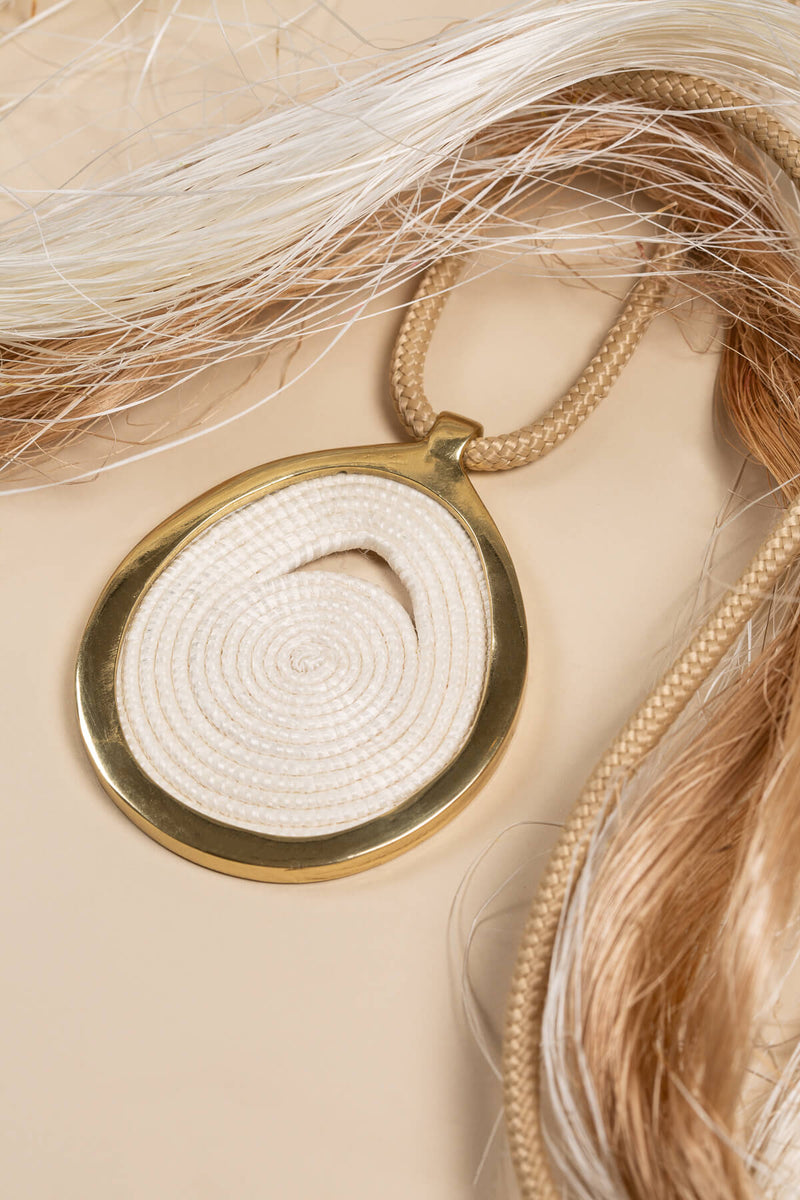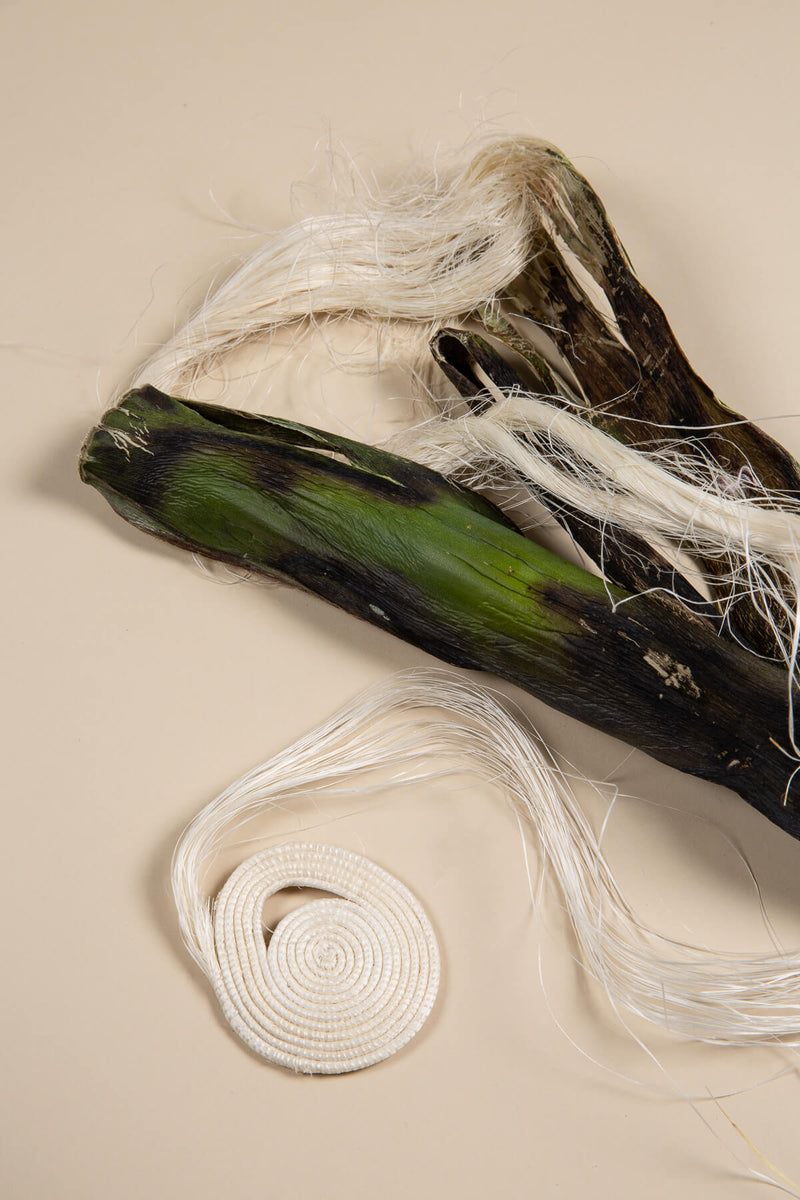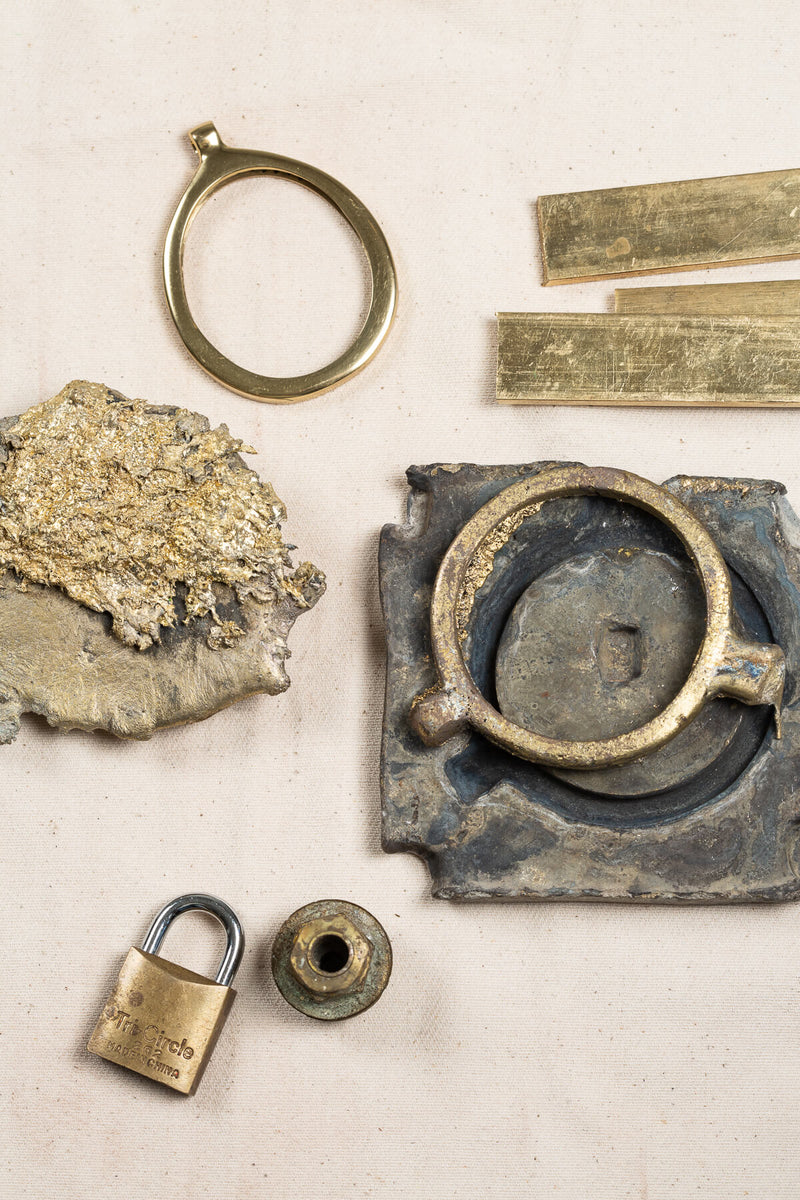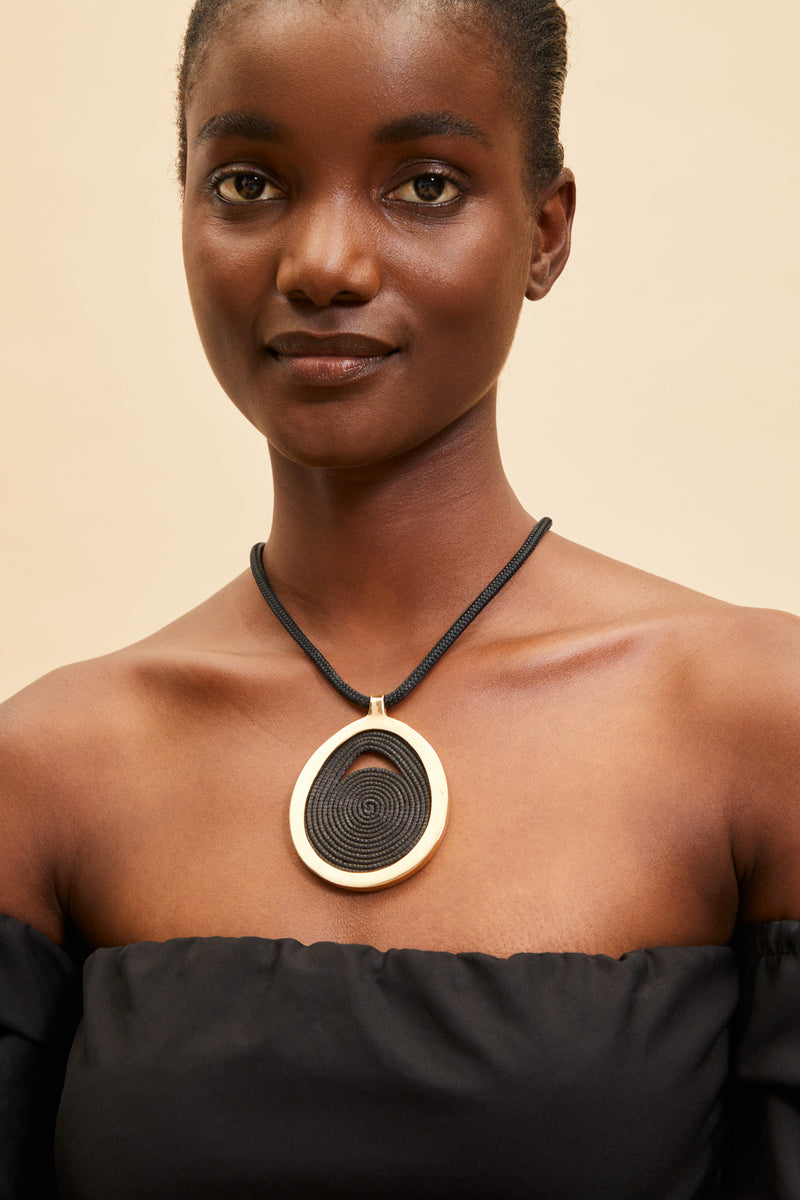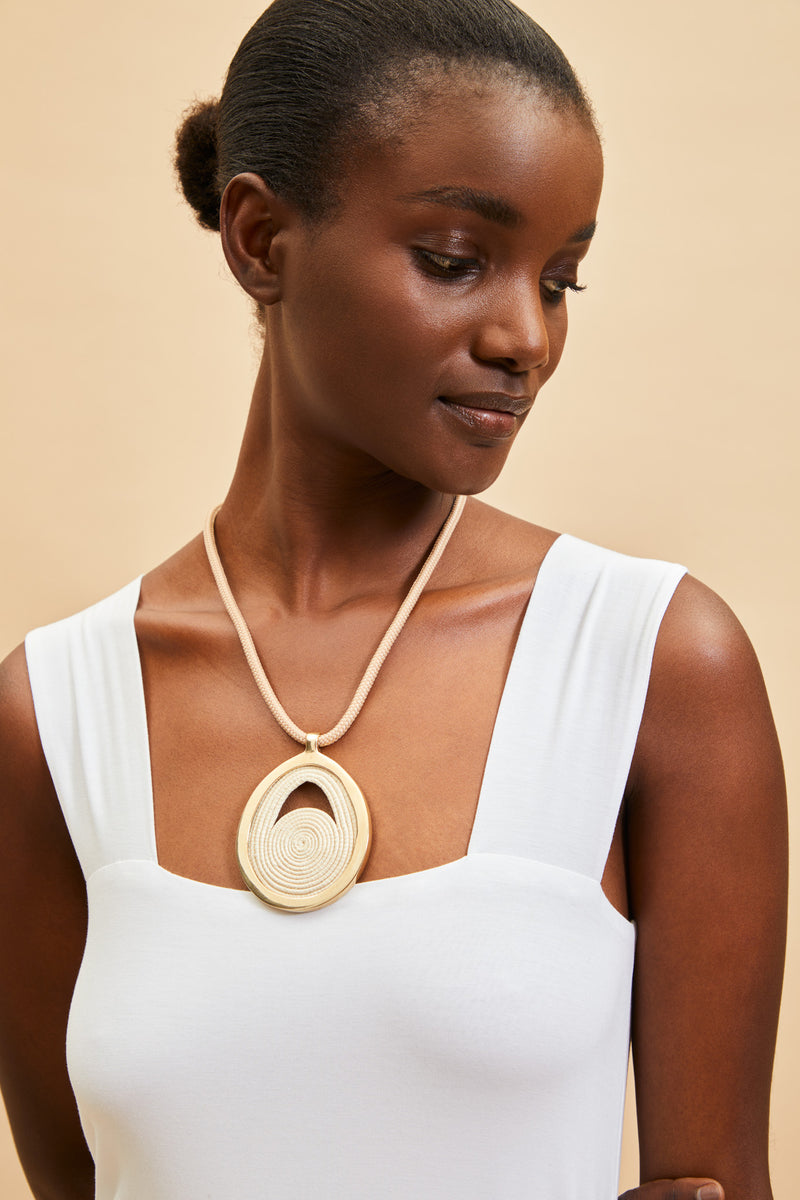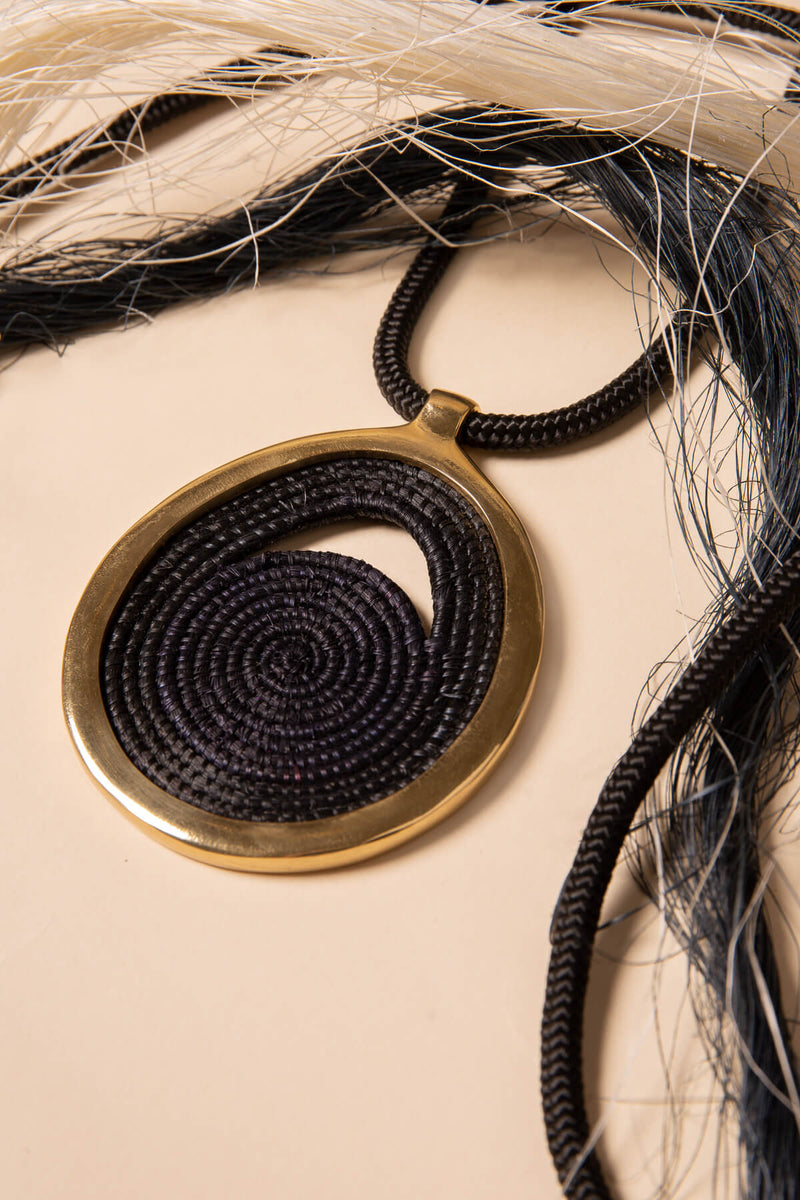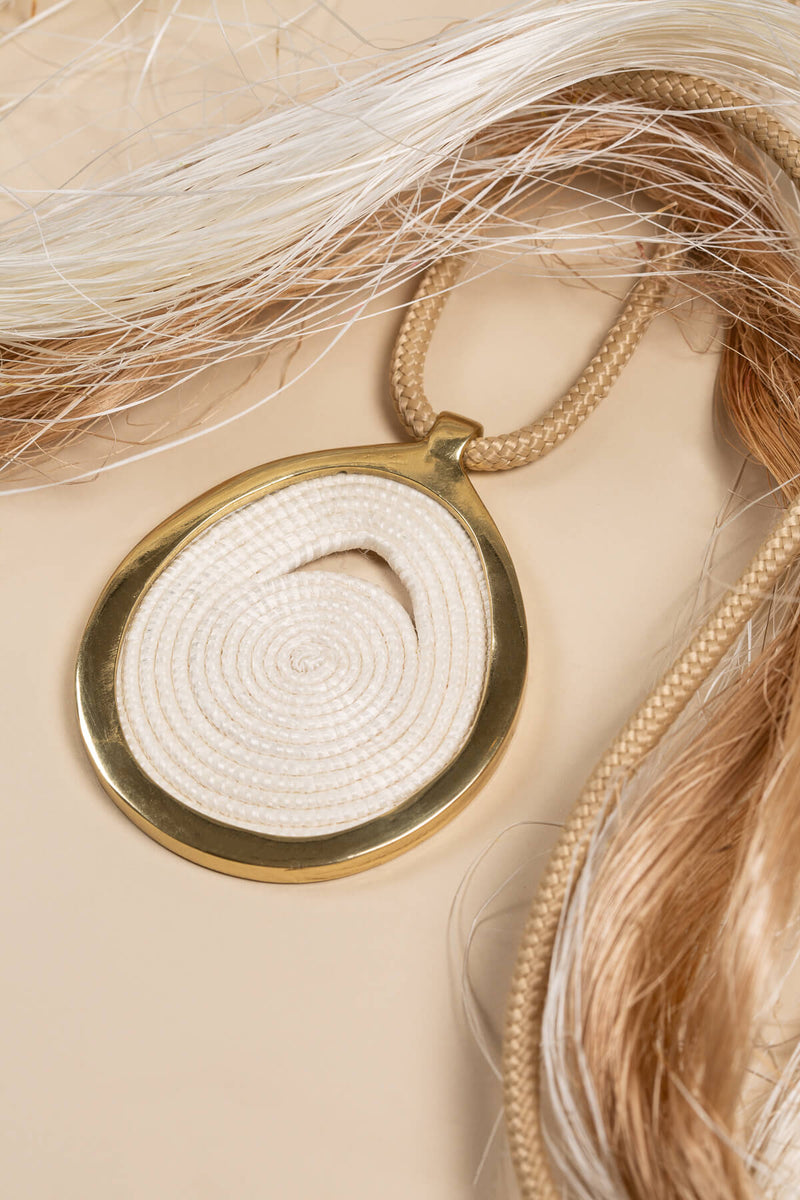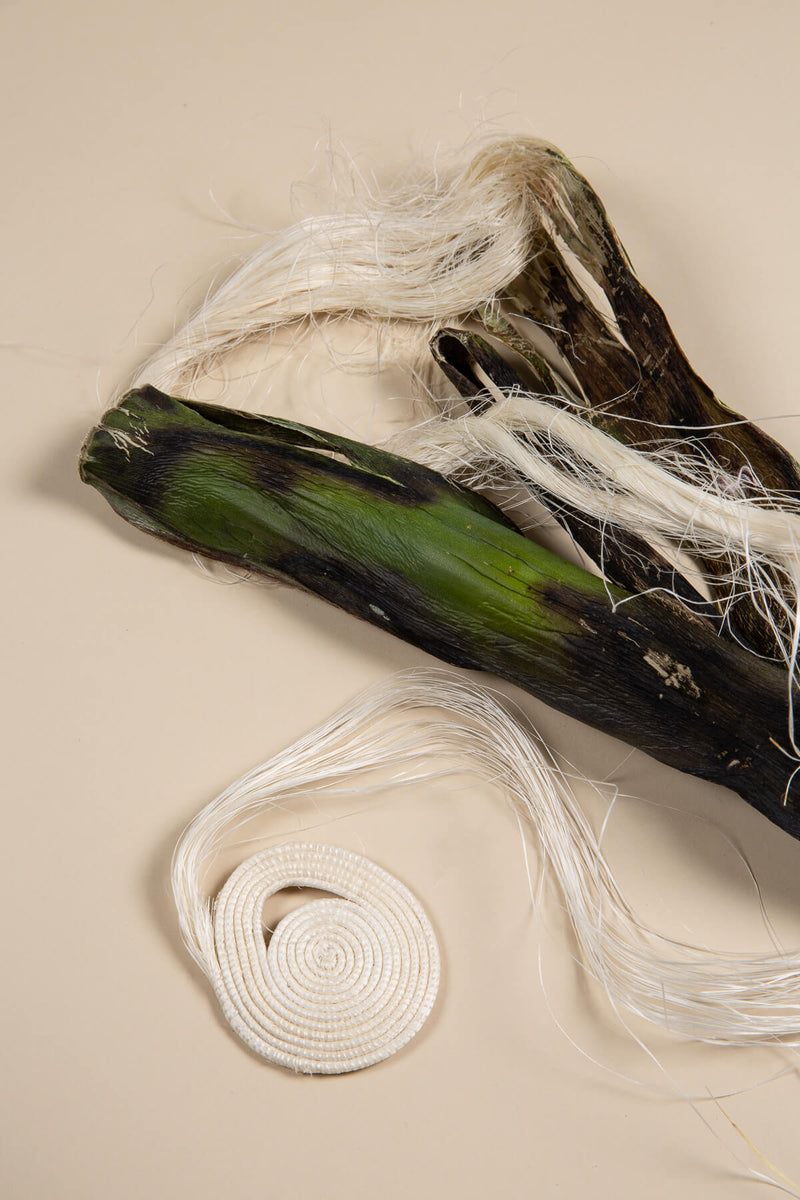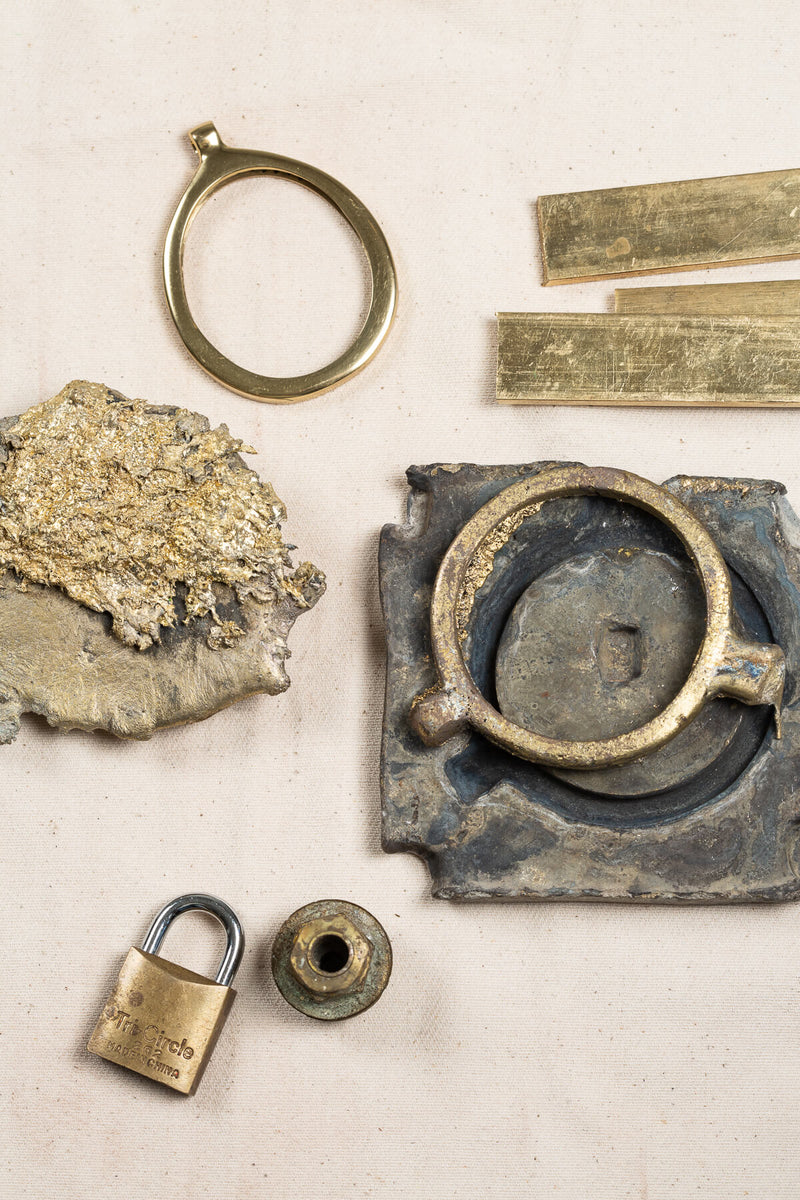 Our Bongani Amulet necklace is a bolder version of our Bongani necklace, it features a large sisal disc framed in a brass mounting with a rope cord creating a sophisticated statement piece.
These women's necklaces are made of a sisal handwoven disc by women weavers in Rwanda and they are then mounted in a hand carved brass setting in Nairobi.
Sisal is a natural fibre derived from the leaves of the 'agave sisalana' cactus plant; it is commonly used in Rwanda for the weaving of baskets, carpets and has also been used in traditional architecture. It offers a perfect blend of design and tradition woven into a single wearable piece of art that goes perfectly with everything that is in your wardrobe, whether it be the Halisi shawl in black and gold or bomber jacket. 
The brass we use in our accessories is made from old padlocks that are melted in high heat then poured into a mould, the sample is then polished through a process called electroplating where a coating is put on the item to prevent the brass from changing colour.
The  Amulet Necklace is available in Black and White, adding depth to your signature look. 
This necklace hangs 15 cm from the neck down.
Please follow the guide below to determine your own measurements: