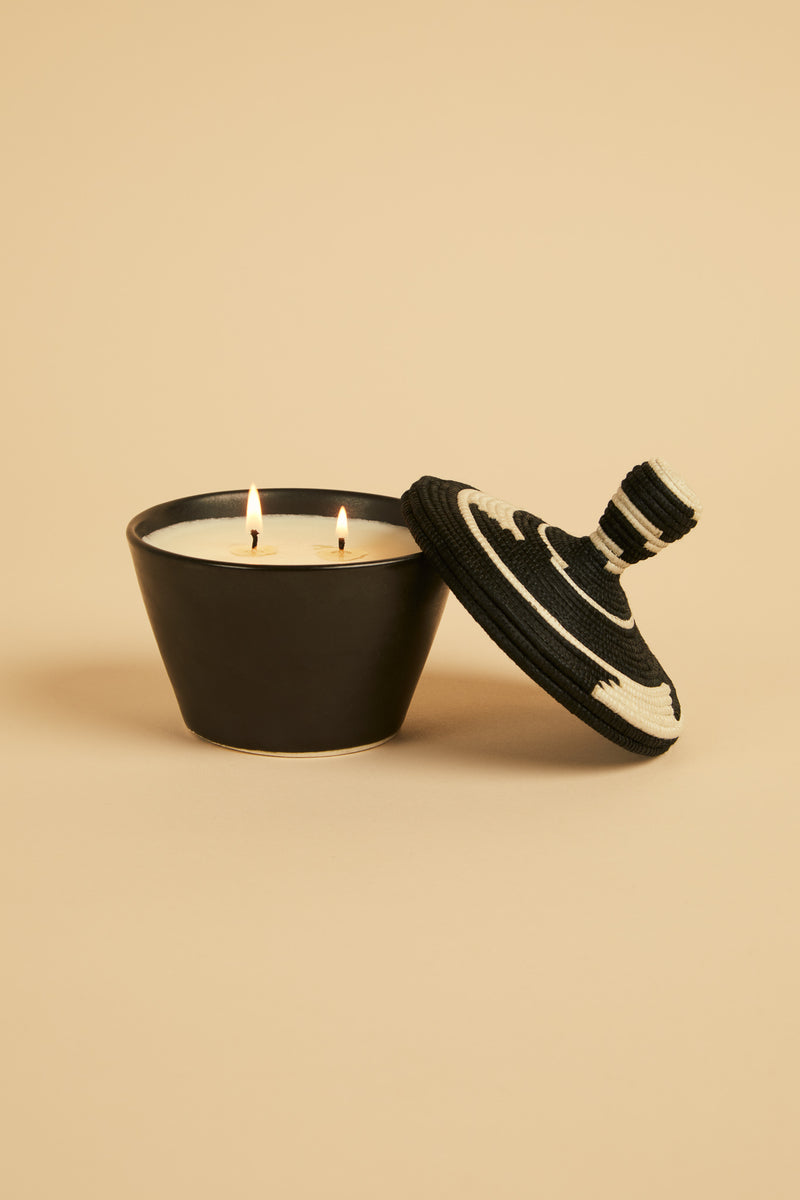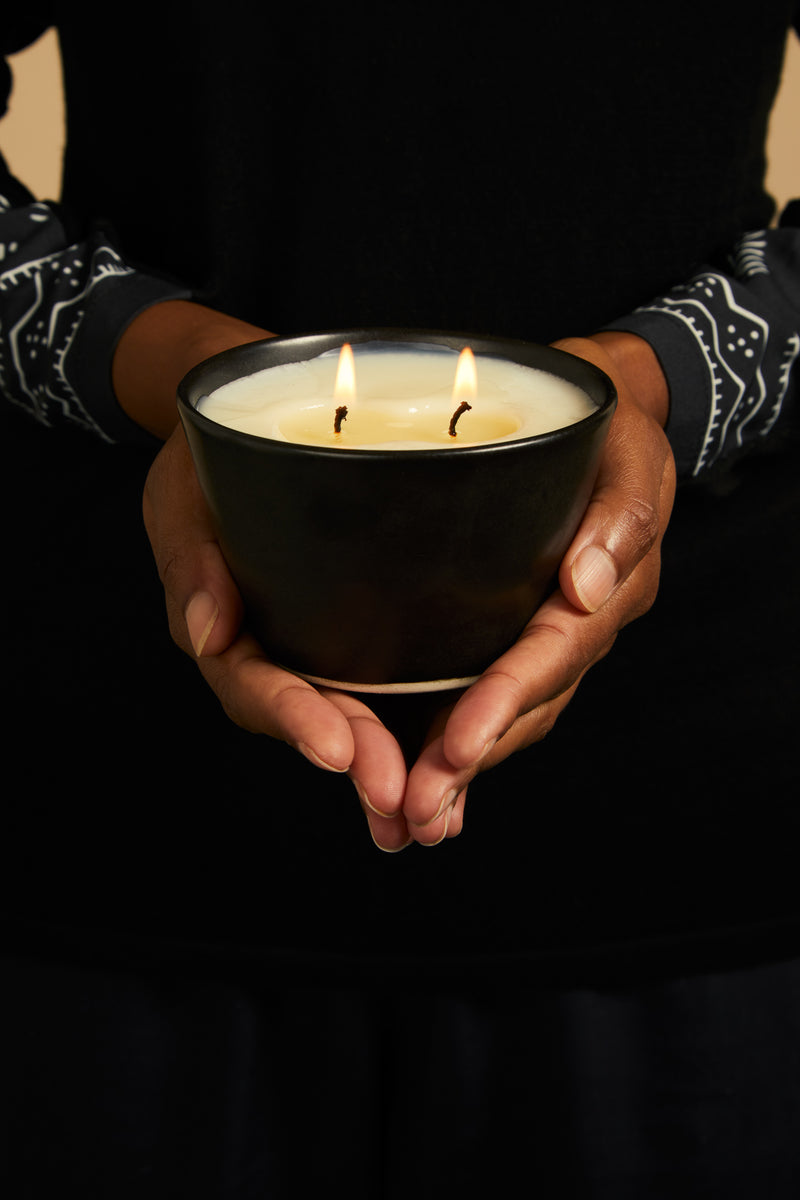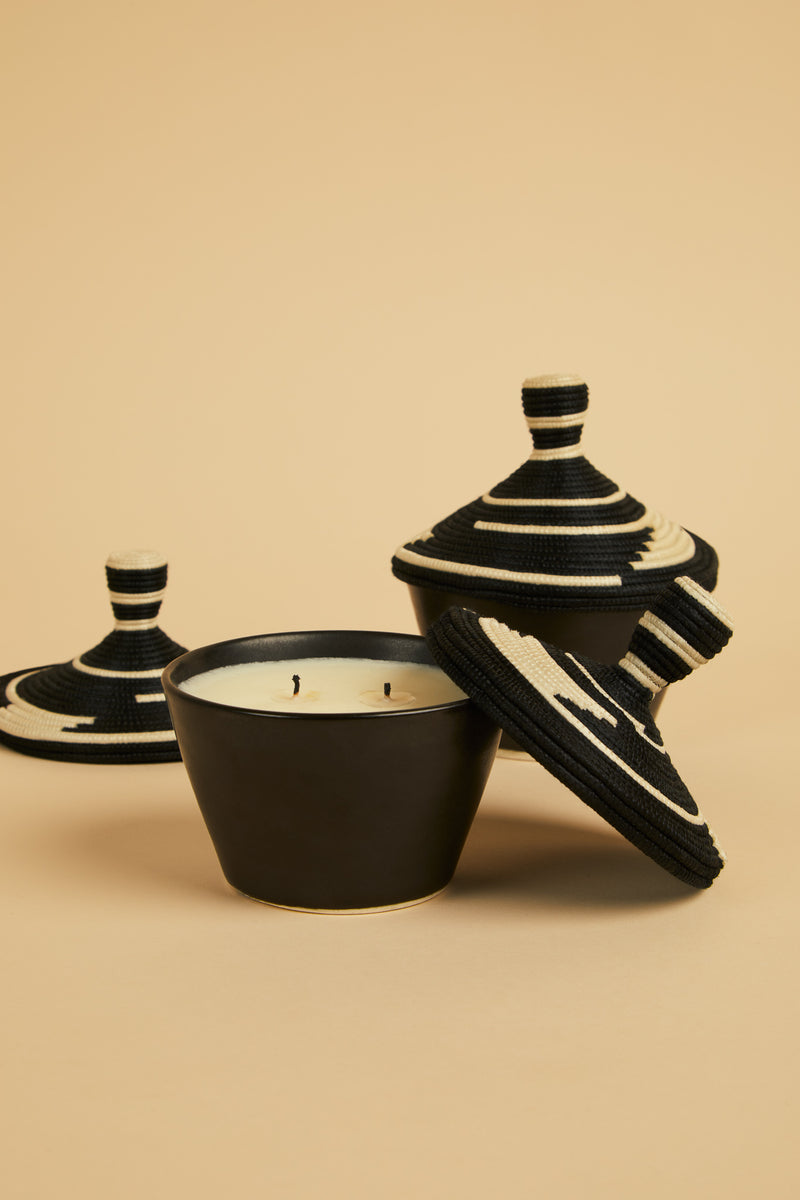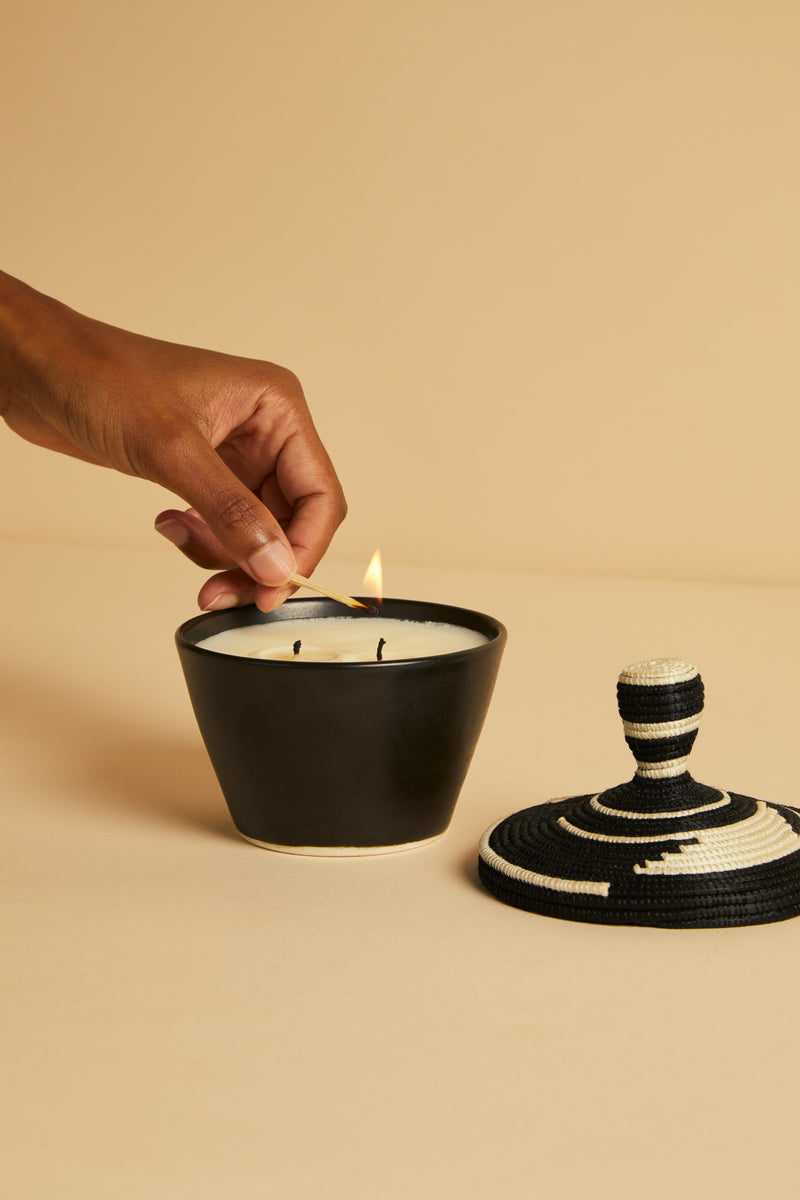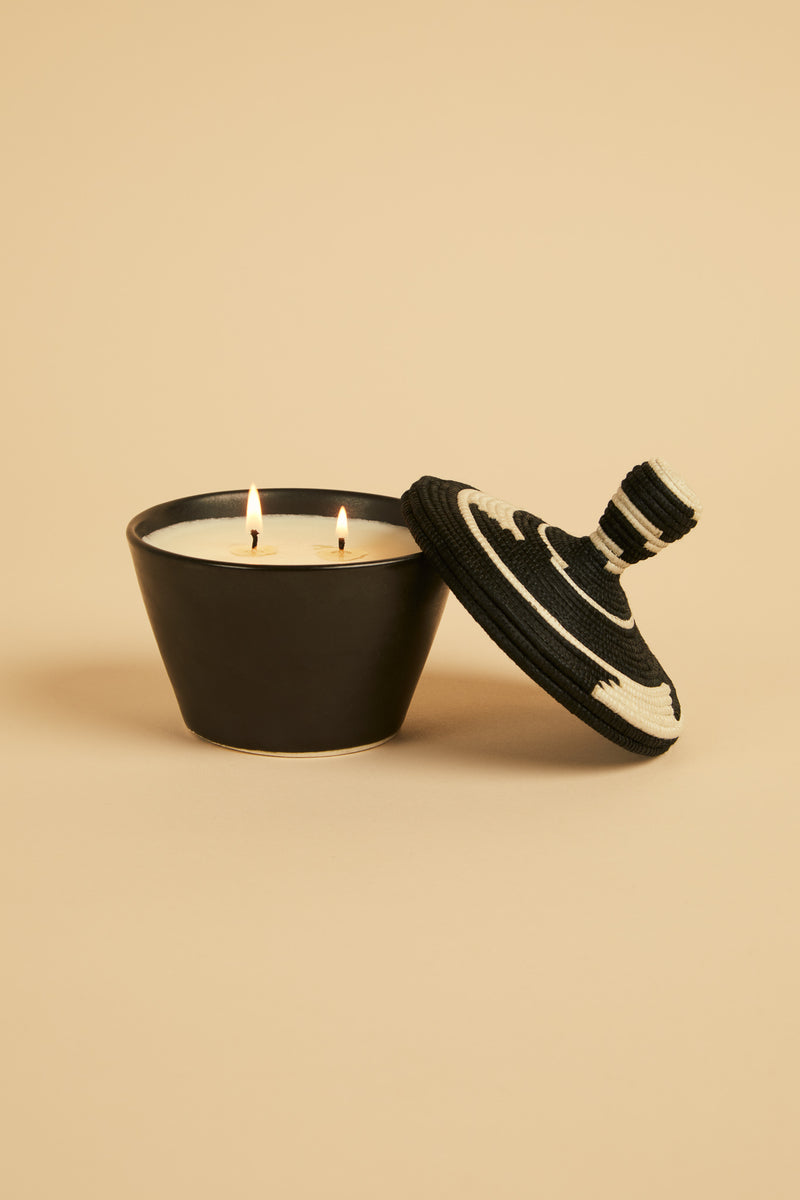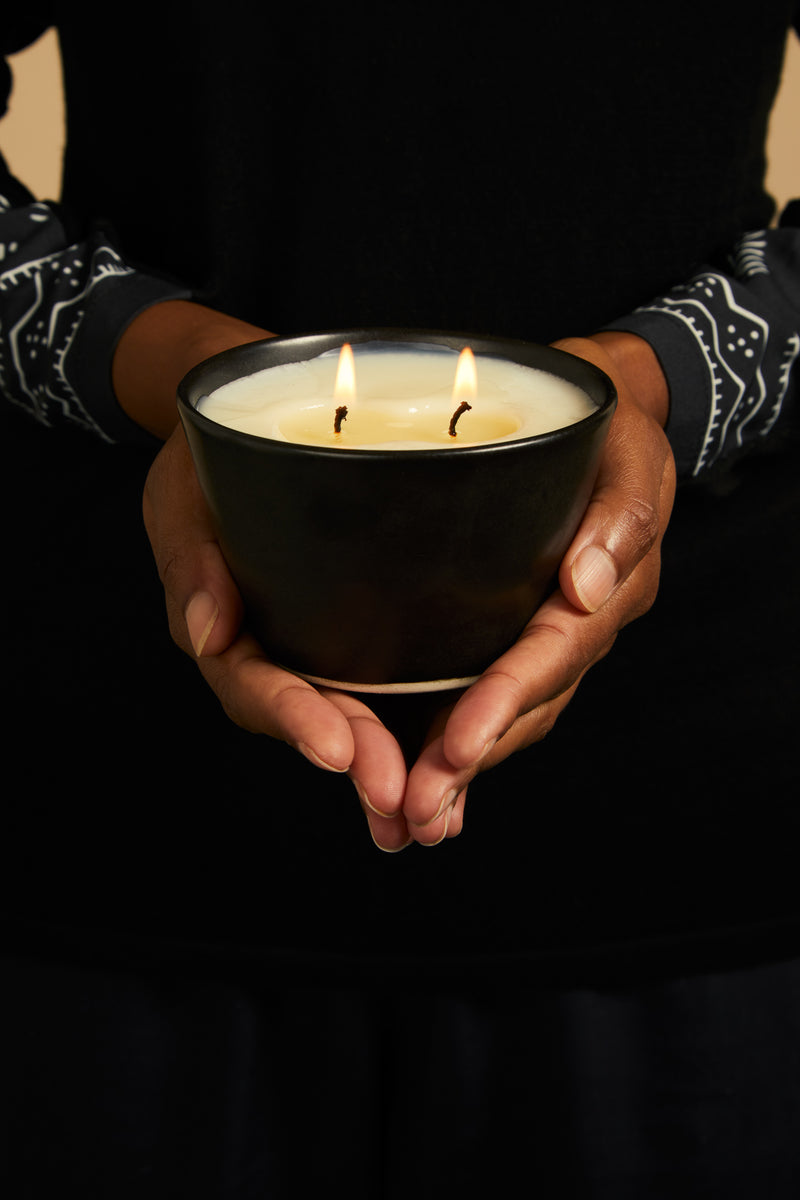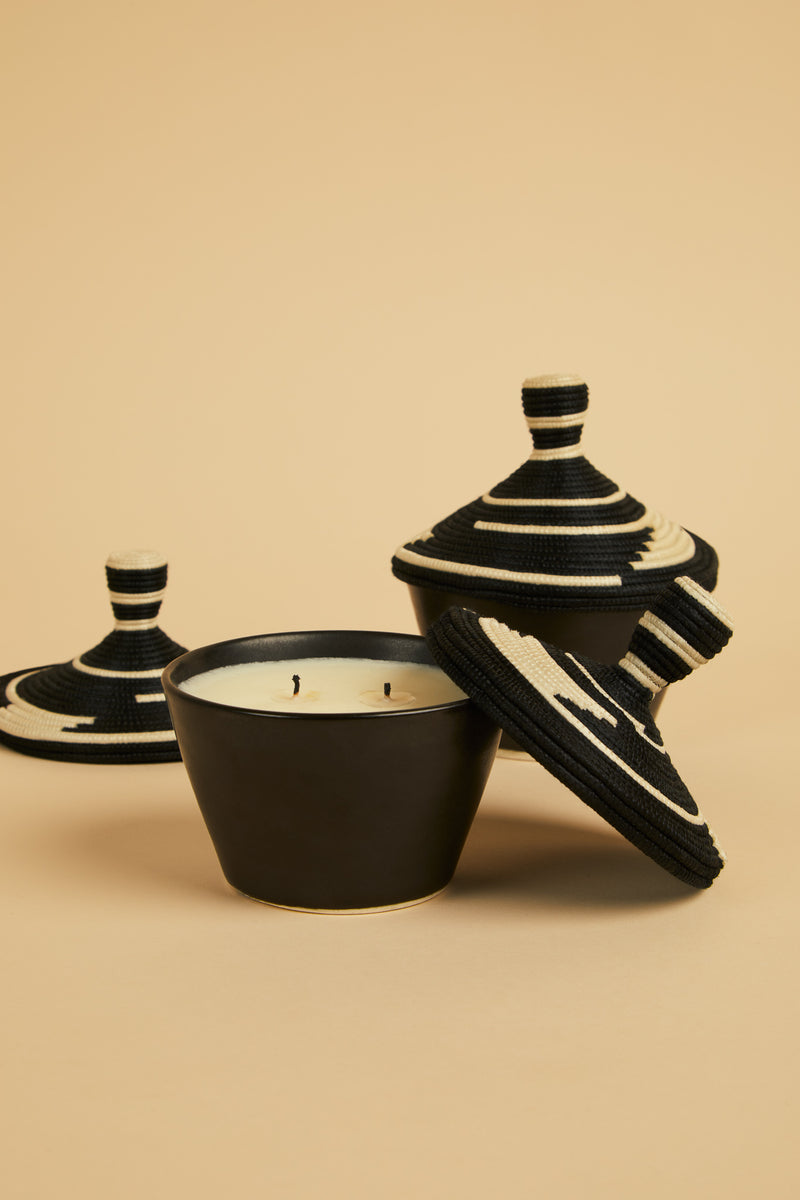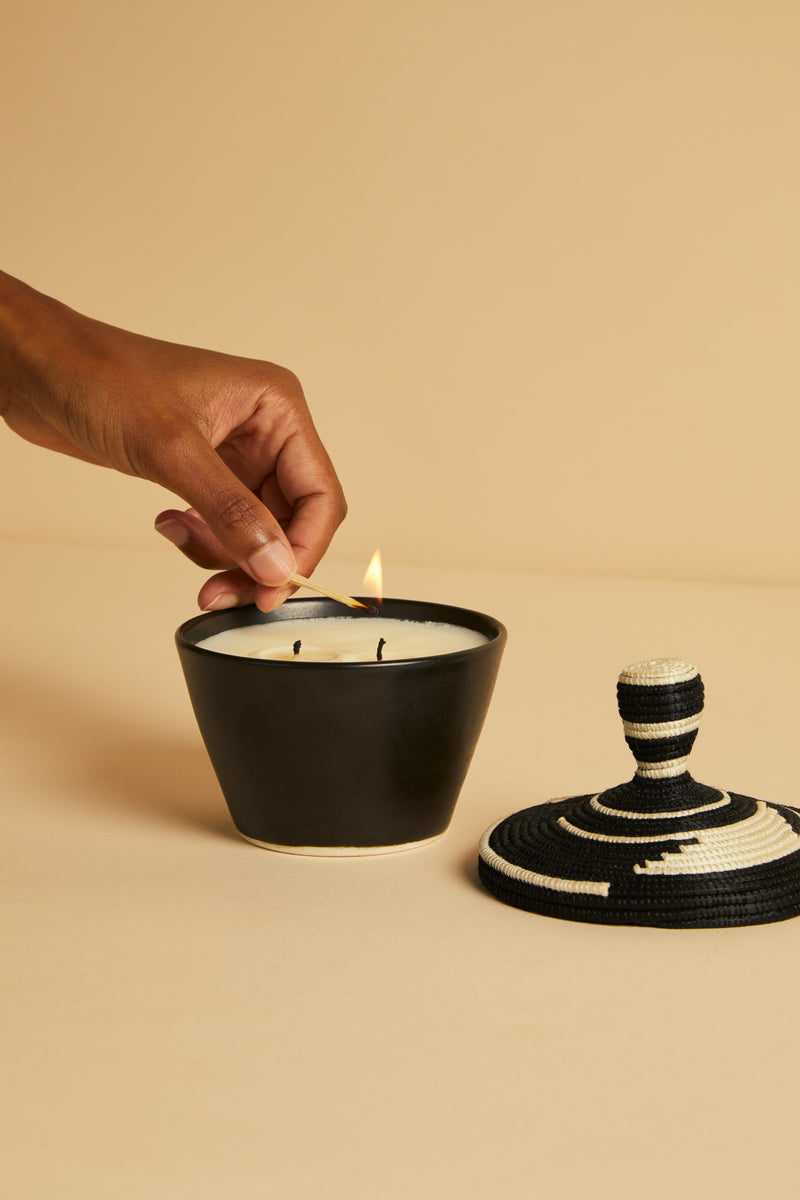 The Mwanga ritual candle is inspired by Rwanda's 'Agaseke' baskets. Traditional baskets are made to store food or gifts that are given as offerings when visiting someone or attending a wedding. These baskets are a symbol of peace and goodwill amongst family and friends. 

Perfect for celebrations, self-care rituals, and thoughtful moments, this candle doubles up as a body candle. The candle wax transforms into a nourishing massage oil perfect for quiet moments of bliss & beauty. The Mwanga candle brings a burst of citrus that harmonizes beautifully with floral undertones of sweet orange blossoms and white flowers to refresh, relax and envelope you in the subtle scent of summer. The candle combines rich soy wax with a pure coconut oil blend that is safe for the skin.
The lid of the Mwanga Ritual candle is handwoven in Rwanda, the ceramic vessel is handmade by ceramicist Mervyn Gers, based in South Africa and we partnered with woman-owned Cape Island candles for the scent and candle fills.
This extra special vessel can also be used as a beautiful object to store things in it.

Fragrance notes:

Top Notes - Lemon, Tangerine, Orange & Tarragon
Heart Notes - White Flowers, Peony, Orange Blossom & Ebony
Base Notes - Musk, Amber     
Weight:  
Candle & vessel - 250 ml or 8.45 oz

Please follow the guide below to determine your own measurements: